An Iot Based Home Automation For Physically Challenged And Elderly People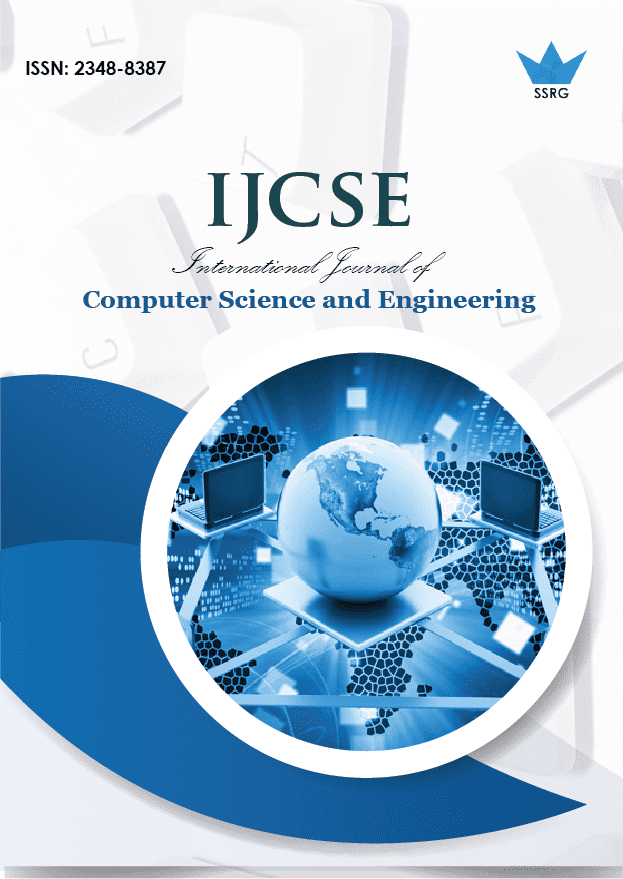 International Journal of Computer Science and Engineering
© 2021 by SSRG - IJCSE Journal
Volume 8 Issue 3
Year of Publication : 2021
Authors : M.Aashikha, N. Abisheka Puvan, B.Gowsalya, D.Vijayakumar

10.14445/23488387/IJCSE-V8I3P102
How to Cite?
M.Aashikha, N. Abisheka Puvan, B.Gowsalya, D.Vijayakumar, "An Iot Based Home Automation For Physically Challenged And Elderly People," SSRG International Journal of Computer Science and Engineering , vol. 8, no. 3, pp. 7-10, 2021. Crossref, https://doi.org/10.14445/23488387/IJCSE-V8I3P102
Abstract:
A day's smart home technology is very most widely used in today's generation that can give such applications that make everything easy. In modern-day, home appliances use wireless technology and can be accessed by the internet to make the resident's life more comfortable and organized. The home devices controlled by wireless communication topology can be processed by the internet channel, which will make the resident's life more comfortable and live happily. Internet-based house automation system is designed to assist people with physical disabilities and physically challenged people, old age people, to control the device's values using smartphones. The Load devices like fans, light other home appliances are controlled by the relay boards. Here the relay can acts as a switching logic to ON/OFF loads according to the user commands. The design uses an embedded controller board, and the home appliances are physically connected to this board's output ports via relays. The central control system using wireless communication technology to provide remote access from a smartphone or tablet. A Mobile app is used to establish wireless communication between the Android phone and the Nodemcu board. A mobile application is developed to provide a user-friendly graphical user interface (GUI) for remote control on home appliances. For future recommendations, the mobile device GUI can be equipped with speed regulation of fan in-home surveillance. Smart homes are cheap, low-power, cost-effective, efficient, and realize the automation of various domestic appliances using the user-friendly interface as a remote control or any other handheld device. Elderly, disabled patients and people with disabilities who have problems with locomotion difficulty benefit from this smart home to operate with high-performance appliances and devices from anywhere in the house. When a resident is living alone, the ubiquitous access becomes very useful.
Keywords:
Iot, Home Automation, Elderly People
References:
[1] Prof B.P Kulkarni, Aniket V Joshi, Vaibhav V Jadhav, Akshaykumar T DhamangeIOT Based Home Automation Using Raspberry PI, International Journal of Innovative Studies in Sciences and Engineering Technology
(IJISSET),(2017).
[2] Harshal Patil Maitrey Talware, Saurabh Bhagwat, Ritesh Dhisale, Prof.AjitkumarShitole, IoT-Based Smart Band to Achieve Home Automation with Gesture Detection and Control, IEEE PAPER,(2017).
[3] Naresh Kumar Assistant Professor, MSIT, New Delhi, India. Praveer Singh B. Tech. Student, MSIT, New Delhi,
[4] Economical Home Automation System using Arduino UNO, Advances in Computational Sciences and Technology, ISSN,(2017).
[5] Krishna Rathi, Dinesh Patil, Sayli Bhavsar, Ketaki Jadhav, Prof. Saurabh V. Thakur, Gesture Human- Machine Interface (GHMI) in Home Automation, IRJET,(2017).
[6] N. Prathima, P. Sai Kumar, SK. Lal Ahmed, G. Chakradhar, Voice Recognition Based Home Automation System for Paralyzed People, ISSN,(2017).
[7] Waheb A. Jabbar; Tee Kok Kian; Roshahliza M. Ramli; Siti Nabila Zubir; Nurthaqifah S. M.Zamrizama, Design, and Fabrication of Smart Home With the Internet of Things Enabled Automation System, IEEE,(2019).
[8] Rajarshi BhattacharyaAyan DasUdita BoseAnanya MukhopadhyayNantu Das, Advanced Home Automation Using Internet of Things, Elsevier, and Springer journals (2020).