Integrating AI Techniques for Enhanced Financial Forecasting and Budgeting Strategies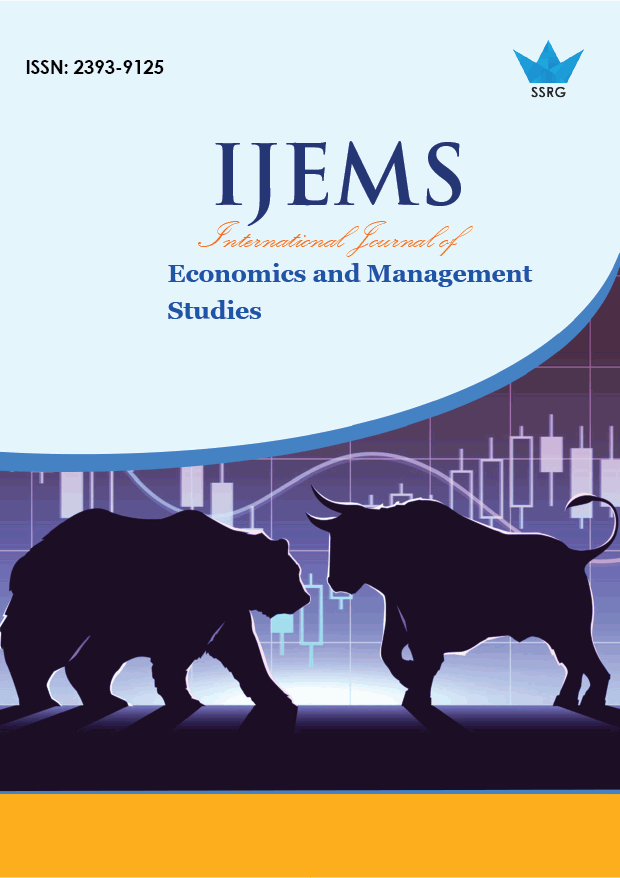 International Journal of Economics and Management Studies
© 2023 by SSRG - IJEMS Journal
Volume 10 Issue 9
Year of Publication : 2023
Authors : Vineet Jain, Parth A Kulkarni

10.14445/23939125/IJEMS-V10I9P102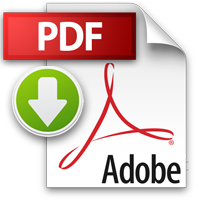 How to Cite?
Vineet Jain, Parth A Kulkarni, "Integrating AI Techniques for Enhanced Financial Forecasting and Budgeting Strategies," SSRG International Journal of Economics and Management Studies, vol. 10, no. 9, pp. 9-15, 2023. Crossref, https://doi.org/10.14445/23939125/IJEMS-V10I9P102
Abstract:
In the realm of modern business decision-making, the integration of Artificial Intelligence (AI) techniques into Financial Forecasting and Budgeting is reshaping traditional paradigms. This paper uncovers the profound impact of AI on these crucial practices. By leveraging historical data and advanced algorithms, AI-driven forecasts transcend the limitations of conventional methods, adapting seamlessly to evolving market dynamics. Simultaneously, AI-powered budgeting optimizes resource allocation and enables swift adjustments, aligning financial strategies with real-time requirements. The paper's exploration of key AI techniques amplifies forecasting accuracy and enhances the depth of variance analysis. Acknowledging challenges surrounding computational complexity and interpretability, this study underscores AI's transformative potential and addresses concerns. The convergence of AI and financial practices is underscored through illuminating case studies, collectively revealing AI's prowess in enhancing operational efficiency and strategic decision-making. Ultimately, this integration embodies a paradigm shift, empowering businesses to navigate uncertainties with data-driven confidence.
Keywords:
Artificial Intelligence, Budgeting & Forecasting, FP&A, Financial forecasting, Machine learning.
References:
[1] N. Kunnathuvalappil Hariharan, and Naveen "Artificial Intelligence and Human Collab oration in Financial Planning," Journal of Emerging Technologies and Innovative Research, vol. 5, no. 7, pp. 1348–1355, 2018.
[Google Scholar] [Publisher Link]
[2] Arash Bahrammirzaee, "A Comparative Survey of Artificial Intelligence Applications in Finance: Artificial Neural Networks, Expert System and Hybrid Intelligent Systems," Neural Computing and Applications, vol. 19, no. 8, pp. 1165–1195, 2010.
[CrossRef] [Google Scholar] [Publisher Link]
[3] Helmut Wasserbacher, and Martin Spindler, "Machine Learning for Financial Forecasting, Planning and Analysis: Recent Developments and Pitfalls," Digital Finance, vol. 4, no. 1, pp. 63–88, 2022.
[CrossRef] [Google Scholar] [Publisher Link]
[4] Rohit B R et al., "Stock Market Prediction using Machine Learning," SSRG International Journal of Communication and Media Science, vol. 7, no. 2, pp. 6-9, 2020.
[CrossRef] [Publisher Link]
[5] Shiv Ranjan, Ruchika Gupta, and Anish Gupta, "Artificial Intelligence in Financial Acumen: Challenges and Opportunities," Cosmos Journal of Engineering, vol. 10, no. 1, pp. 23–27, 2020.
[Google Scholar] [Publisher Link]
[6] Ajitesh Kumar, Linear vs Non-Linear Data: How to Know, 2022. [Online]. Available: https://vitalflux.com, Jul. 31, 2022. https://vitalflux.com/how-know-data-linear-non-linear/
[7] Gianfranco Marotta, and Cam-Duc Au, "Budgeting in the Age of Artificial Intelligence – New Opportunities and Challenges," SSRN, pp. 1-18, 2022.
[CrossRef] [Google Scholar] [Publisher Link]
[8] Ayesha Saleem et al., "Challenges and Strategies for Sales Prediction in Apparel Industry," SSRG International Journal of Computer Science and Engineering, vol. 6, no. 8, pp. 7-11, 2019.
[CrossRef] [Publisher Link]
[9] Ibuomo R. Tebepah, "Digital Signal Processing for Predicting Stock Prices Using IBM Cloud Watson Studio," SSRG International Journal of Computer Science and Engineering , vol. 7, no. 1, pp. 7-11, 2020.
[CrossRef] [Publisher Link]
[10] Xiaohua Zeng et al., "Prediction of Stock Price Movement Using an Improved NSGA-II-RF Algorithm with a Three-Stage Feature Engineering Process," PLoS One, vol. 18, no. 6, 2023.
[CrossRef] [Google Scholar] [Publisher Link]
[11] Chinmay Paranjape, NLP With Classical Machine Learning, 2022. [Online]. Available: https://medium.com, Dec. 07, 2022. https://medium.com/@Chinmay_Paranjape/nlp-with-classical-machine-learning-e7aef52b2288
[12] Thomas Fischer and Christopher Krauss, "Deep Learning with Long Short-Term Memory Networks for Financial Market Predictions," European Journal of Operational Research, vol. 270, no. 2, pp. 654–669, 2018.
[CrossRef] [Google Scholar] [Publisher Link]
[13] Spyros Makridakis, Evangelos Spiliotis, and Vassilios Assimakopoulos, "Statistical and Machine Learning Forecasting Methods: Concerns and Ways Forward," PLoS One, vol. 13, no. 3, 2018.
[CrossRef] [Google Scholar] [Publisher Link]
[14] Jigar K Patel, "The Importance of Equipment Maintenance Forecasting," SSRG International Journal of Mechanical Engineering, vol. 8, no. 5, pp. 7-11, 2021.
[CrossRef] [Publisher Link]
[15] Xiaodong Li et al., "Hierarchical Deep Reinforcement Learning for VWAP Strategy Optimization," arXiv, 2022.
[CrossRef] [Google Scholar] [Publisher Link]
[16] Hutter, Frank, Kotthoff, Lars, and Vanschoren, Joaquin, Automated Machine Learning: Methods, Systems, Challenges, The Springer Series on Challenges in Machine Learning, 2019.
[Google Scholar] [Publisher Link]
[17] Yaping Chen, "Framework of the Smart Finance and Accounting Management Model under the Artificial Intelligence Perspective," Mobile Information Systems, vol. 2021, 2021.
[CrossRef] [Google Scholar] [Publisher Link]
[18] Sarah Perez, Amex and Microsoft turn to AI to make expense reports less horrible, 2023. [Online]. Available: https://techcrunch.com/2023/02/09/amex-and-microsoft-turn-to-ai-to-make-expense-reports-less-horrible/
[19] Ryan Owen, Artificial Intelligence at American Express – Two Current Use Cases, 2021. [Online]. Available: https://emerj.com/aisector-overviews/artificial-intelligence-at-american-express/
[20] HSBC, HSBC Introduces First Multi-Asset Index Powered by AI and Big Data, 2021. [Online]. Available: https://www.about.us.hsbc.com/newsroom/press-releases/hsbc-introduces-first-multi-asset-index-powered-by-ai-and-big-data.
[21] Dom Galeon, An AI Completed 360,000 Hours of Finance Work in Just Seconds, 2023. [Online]. Available: https://futurism.com/an-aicompleted-360000-hours-of-finance-work-in-just-seconds