Implementation Of Good Corporate Governance In The Management Of Rural Banks In The District Sidoarjo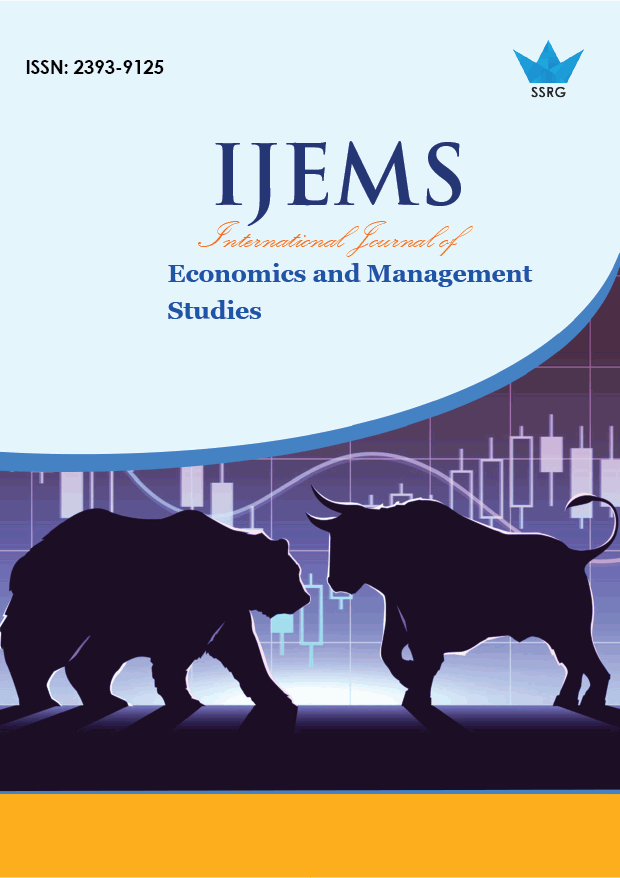 International Journal of Economics and Management Studies
© 2020 by SSRG - IJEMS Journal
Volume 7 Issue 11
Year of Publication : 2020
Authors : Lusy, Thyophoida W.S. Panjaitan

10.14445/23939125/IJEMS-V7I11P105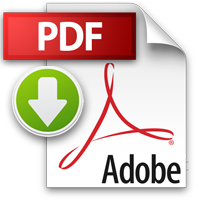 How to Cite?
Lusy, Thyophoida W.S. Panjaitan, "Implementation Of Good Corporate Governance In The Management Of Rural Banks In The District Sidoarjo," SSRG International Journal of Economics and Management Studies, vol. 7, no. 11, pp. 34-37, 2020. Crossref, https://doi.org/10.14445/23939125/IJEMS-V7I11P105
Abstract:
The role of Rural Banks is very large in developing Micro, Small, and Medium Enterprises (MSMEs) in Indonesia. MSMEs are large absorbers of labor and play an important role in economic growth in Indonesia. Government through Financial Services Authority (OJK) Regulation No. 4/POJK.03/2015 obliges Rural Banks to implement Governance. Corporate Governance is an internal control system that aims to manage its significant risks to meet its long-term business objectives. This study aims to see how the implementation of Good Corporate Governance (GCG) in the Management of Rural Banks in Sidoarjo Regency, using a qualitative approach. This research uses observation methods in the form of in-depth interviews, participant observation, and a list of questions that informants need to fill in. The results showed that the observed People's Credit Banks had implemented Governance following the Financial Services Authority (OJK) Regulation, seen from 5 pillars: Transparency, Accountability, Responsibility, Independence, and Fairness. The applied GCG also includes planning, management, and operational control of Rural Banks. Fulfillment of the required reports does not prevent fraud from occurring. With the implementation of GCG for Rural Banks, there is still a need for synergy between the Compliance Department and Internal Audit. As for the advice for the OJK as a policymaker, it is better to simplify the requested reports without reducing the risk of fraud so that Rural Banks can carry out their company operations optimally while still implementing good Governance, with the hope that Rural Banks can maintain Going Concern.
Keywords:
Rural Banks, MSME, Good Corporate Governance
References:
[1] A. Ali, F. Qiang, and S. Ashraf. 2018. "Regional Dynamics Of Ownership Structure And Its Impact On Firm Performance And Firm Valuation: A Case Of Chinese Listed Companies". Review of International Business and Strategy. 28(1):120-147.
[2] A. Ghofar and F. Noviandry. 2018. "Foreign Ownership, Corporate Governance Mechanism, and Technical Efficiency of Indonesia Banking Industry". Jurnal Keuangan dan Perbankan (JKP). 22(4):734-746.
[3] A.E. Harjanti. 2019. "Evaluasi Implementasi Good Corporate Governance Pada Bank Perkreditan Rakyat". Stability Journal of Management & Business. 2(2): 47-60.
[4] A.R. Almutairi and M.A. Quttainah. 2017. "Corporate Governance: evidence from Islamic banks". Social Responsibility Journal, Emerald. 2017:1-44.
[5] A.T. John and O.L. Ogechukwu. 2018. "Corporate Governance and Financial Distress in the Banking Industry: Nigerian Experience". Journal of Economics and Behavioral Studies. 10(1): 182-193.
[6] B. Bungin. 2007. Penelitian Kualitatif Konumikasi, Ekonomi, Kebijakan Publik, dan Ilmu Sosial Lainnya. Edisi Kedua. Kencana Prenada Media Group. Jakarta.
[7] B.G.H. Kangmartono, M.W. Yusniar and S. Jikrillah. 2018. Pengaruh Mekanisme Corporate Governance Terhadap Kinerja Keuangan Bank Perkreditan Rakyat Di Indonesia. Jurnal Wawasan Manajemen. 6(2):101-113.
[8] D. Fatihudin, Jusni, and M. Mochklas. 2018. "How Measuring Financial Performance". International Journal of Civil Engineering and Technology (IJCIET), 9(6): 553–557
[9] E.H. Halim, G. Mustika, R.N. Sari, R. Anugerah, and Z. Mohd-Sanusi. 2017. "Corporate Governance Practise and Financial Performance: The Mediating Effect of Risk Management Committee at Manufacturing Firms". Journal of International Studies. 10(4): 272-289.
[10] F.L. Rosa and F. Bernini. 2018. "Corporate Governance and Performance of Italian Gambling SME's during the recession". International Journal of Contemporary Hospitality Management. 02(2017):1-36.
[11] H.N. Al-Malkawi and R. Pillai. 2018. "Analyzing Financial Performance by Integrating Conventional Governance Mechanism into the GCC Islamic Banking Framework". Managerial Finance. 44(5):604-623.
[12] J. Paniagua, R. Rivelles, and J. Sapena. 2018. "Corporate Governance And Financial Performance: The Role Of Ownership And Board Structure". Journal of Business Research, Elsevier. 89:229-234.
[13] J.A. Felicio, R. Rodrigues, H. Grove, and A. Greiner. 2018. "The Influence Of Corporate Governance On Bank Risk During A Financial Crisis". Economic Research-Ekonomska Istraživanja. 31(1):1078-1090.
[14] L. Jarbou, J. Abu-Serdaneh, and J.M. Atmeh. 2018. "Ownership Structure and Conservatism's Impact on Jordanian Bank's Financial Performance". The Journal of Developing Areas. 52(4):183-197.
[15] Rieke Pernamasari, Sri Purwaningsih, Juita Tanjung, Dewi Puji Rahayu, "Good Corporate Governance and Prediction of Financial Distress to Stock Prices: Atman Z Score Approach" SSRG International Journal of Economics and Management Studies 6.11 (2019): 56-62.
[16] Lassoued. 2018. "Corporate Governance and financial stability in Islamic banking". Managerial Finance. 44(5): 524-539.
[17] M. Mahmood and N. Orazalin. 2017. "Green Governance and Sustainability Reporting in Kazakhstan's oil, gas, and mining sector: Evidence from a former USSR emerging economy." Journal of Cleaner Production. 17(31348-3): 1-22.
[18] M. Oktaviani, M. Mochklas, and E.M. Fahmi. 2019. "Pecking Order Theory as a Strengthening Capital Structure". Proceedings of the 1st International Conference on Business, Law, And Pedagogy, ICBLP 2019, 13-15 February 2019, Sidoarjo, Indonesia
[19] M.A. Effendi. 2017. "The Power of Good Corporate Governance Teori dan Implementasi". Salemba Empat.Jakarta.
[20] M.J. Sembiring, D. Fatihudin, M. Mochklas, and I. Holisin. 2020. "Banking Employee Performance During Pandemic Covid-19: Remuneration And Motivation". Journal of Xi'an University of Architecture & Technology, 12(7): 64-71.
[21] Peraturan Otoritas Jasa Keuangan No. 4/POJK.03/2015. Penerapan Tata Kelola Bagi Bank Perkreditan Rakyat (BPR).
[22] S. Arif. 2020. Implementasi Etika Bisnis Dan Good Corporate Governance Pada PT. Brantas Abipraya (Persero). Jurnal
Ekonomi dan Manajemen Sistem Informasi (JEMSI). 1(5): 502-512.
[23] S.N. Khan and E.I.E. Ali. 2017. "How Intellectual Capital Moderates the Relationship between Corporate Governance and Firm Performance in Pakistan's Capital Market: A Conceptual Review and Proposal". International Journal of Economic Perspectives. 11(2):359-371.
[24] T. Chou, 2018. "Executive's Compensation, Good Corporate Governance, Ownership Structure, And Firm Performance: A Study Of Listed Banks In Indonesia". Journal of Business and Retail Managemen Research. 12(2):79-91.
[25] T. Dewayanto. 2010. Pengaruh Mekanisme Good Corporate Governance terhadap Kinerja Perbankan Nasional (Studi pada Perusahaan Perbankan yang Terdaftar di Bursa Efek Indonesia Periode 2006-2008). Fokus Ekonomi. Volume5. No.2. Desember 2010: 104-123.
[26] U. Bashir, U. Fatima, S. Suhail, F. Rasul, and R. Mehboob. 2018. "Internal Corporate Governance and Financial Performance Nexus; a Case of Banks of Pakistan". Journal of Finance and Accounting. 6(1):11-17.
[27] Undang-Undang Republik Indonesia Nomor 20 Tahun 2008. Usaha Mikro, Kecil, Dan Menengah.
[28] W. Supeno and V. Islami. 2019. "Evaluasi Penerapan Tata Kelola Bank Pada PT. BPR Eka Bumi Artha". Moneter. 6(2): 157-166.