Clinical Outcomes of Diabetic Ketoacidosis in Adult patients in Bahrain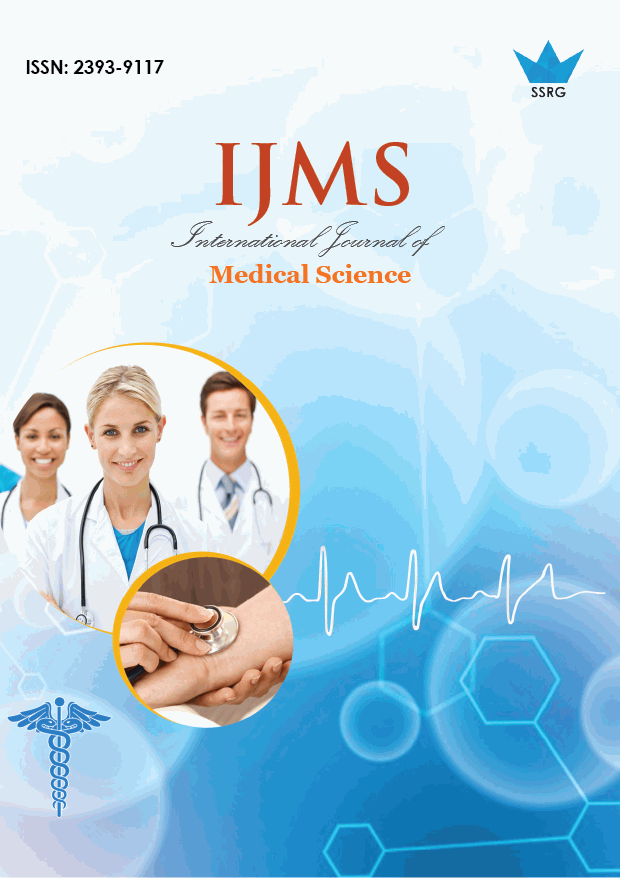 International Journal of Medical Science
© 2021 by SSRG - IJMS Journal
Volume 8 Issue 2
Year of Publication : 2021
Authors : Aysha Asif Sarwani, Husain Taha Radhi, Fatema Husain Mandeel, Rawdha Al Fardan, Mahmood Al Saeed

10.14445/23939117/IJMS-V8I2P101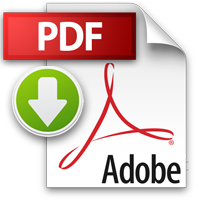 How to Cite?
Aysha Asif Sarwani, Husain Taha Radhi, Fatema Husain Mandeel, Rawdha Al Fardan, Mahmood Al Saeed, "Clinical Outcomes of Diabetic Ketoacidosis in Adult patients in Bahrain," SSRG International Journal of Medical Science, vol. 8, no. 2, pp. 1-9, 2021. Crossref, https://doi.org/10.14445/23939117/IJMS-V8I2P101
Abstract:
Introduction:
Diabetic ketoacidosis (DKA) is among the most significant and regularly seen condition in hospitals among diabetic patients. It is on the top of the list of Endocrine emergencies, and many studies done in many countries and in different hospitals are focusing on the management and outcomes of the DKA.

Objective:
The aim of the study is to observe the causes, length of hospitalization, need for ICU care, the number of admissions, and general outcomes among 154 adult patients with diabetic ketoacidosis, either with type 1 or type 2 Diabetes Mellitus (DM), in a tertiary care hospital in Bahrain.

Methods:
The data was collected from the Endocrine unit in Salmaniya Medical Complex from diabetes patients who presented with Diabetic Ketoacidosis, including both type 1 or typed 2 diabetic patients. Furthermore, the data collected depends on the demographic variables, which were age, gender, type of DM, newly diagnosed or a known diabetic, clinical presentation, plus any precipitating factors if present, for example, infection or myocardial infarction. Laboratory data were used to identify the severity of DKA that depends on the pH and degree of acidosis.

Data includes the need for the use of antibiotics among these patients plus the mortality rate.

Results
A total of 224 admissions with recorded among DKA patients over a two-year period. A high admission rate was noted in type 1 Diabetes Mellitus patients (94%). Another observation was that the younger age group of patients (14 to 30 years) was more inclined towards developing DKA.

A comparison of the biochemical values between DM type 1, type 2, and the newly diagnosed was conducted. Anion gap was found to be low in newly diagnosed DM (26.03) in comparison to the other subgroups.

Antibiotic initiation was high in DM type 2 (66.7), and DM type 1 had the lowest hospital length of stay.

The mortality rate was reportedly 2.2% among all the DKA admissions.

Conclusion
The finding of our study highlighted an association between higher mortality and type 2 DM, with older age and multiple comorbidities.

The study demonstrates that mortality may be predicted by various clinical and biochemical parameters. Therefore, a global social system needed to predict mortality in DKA.
Keywords:
Diabetic ketoacidosis, Outcome, Diabetes Mellitus
References:
[1] Umpierrez G, Korytkowski M. Diabetic emergencies — ketoacidosis, hyperglycaemic hyperosmolar state, and hypoglycemia. Nature Reviews Endocrinology. 12(4)(2016) 222-232. doi:10.1038/nrendo.2016.15
[2] Kitabchi AE, Umpierrez GE, Murphy MB, Kreisberg RA. Hyperglycemic Crises in Adult Patients With Diabetes: A consensus statement from the American Diabetes Association. Diabetes Care. 29(12)(2006) 2739-2748. doi:10.2337/dc06-9916
[3] Shaltout AA, Channanath AM, Thanaraj TA, et al. Ketoacidosis at first presentation of type 1 diabetes mellitus among children: a study from Kuwait. Scientific Reports. 6(1) (2016) doi:10.1038/srep27519
[4] Gosmanov AR, Gosmanova EO, Kitabchi AE. Hyperglycemic Crises: Diabetic Ketoacidosis (DKA), And Hyperglycemic Hyperosmolar State (HHS). In: Feingold KR, Anawalt B, Boyce A, et al., eds. End text. South Dartmouth (MA): MDText.com, Inc.; 17 (2018).
[5] Hifumi T, Kiriu N, Kato H, Inoue J, Koido Y. Survival after prolonged resuscitation from cardiac arrest due to diabetic ketoacidosis using extracorporeal life support. Am J Emerg Med. 31(5) (2013 ) 892.e1-2. doi: 10.1016/j.ajem.2012.12.041. Epub 2013 Mar 1. PMID: 23453834.
[6] Kitabchi AE, Umpierrez GE, Miles JM, Fisher JN. Hyperglycemic Crises in Adult Patients With Diabetes. Diabetes Care. 32(7)(2009) 1335-1343. doi:10.2337/dc09-9032
[7] Alotaibi A, Aldoukhi A, Albdah B, Alonazi JA, Alseraya AS, Alrasheed N. Diabetic Ketoacidosis Treatment Outcome and Associated Factors Among Adult Patients Admitted to the Emergency Department and Medical Wards at King Abdulaziz Medical City, Riyadh, Saudi Arabia. Cureus. (2020). doi:10.7759/cureus.10067
[8] Kitabchi AE, Umpierrez GE, Murphy MB, et al. Management of hyperglycemic crises in patients with diabetes. Diabetes Care. 24(1)(2001) 131-153. doi:10.2337/diacare.24.1.131
[9] Barrett EJ, Defronzo RA. Diabetic Ketoacidosis: Diagnosis and Treatment. Hospital Practice. 19(4)(1984) 89-104. doi:10.1080/21548331.1984.11702796
[10] DeFronzo RA, Matsuda M. Diabetic ketoacidosis. A combined metabolic-nephrologic approach to therapy. Diabetes Reviews. 1994 Jan 1;2(2):209-238
[11] Maldonado MR, Chong ER, Oehl MA, Balasubramanyam A. Economic impact of diabetic ketoacidosis in a multiethnic indigent population: analysis of costs based on the precipitating cause. Diabetes Care. 26(4)(2003) 1265-1269. doi:10.2337/diacare.26.4.1265 [12] Maletkovic J, Drexler A. Diabetic ketoacidosis and hyperglycemic hyperosmolar state. Endocrinol Metab Clin North Am. 42(4)(2013) 677-695. doi:10.1016/j.ecl.2013.07.001
[13] Ilkhanipour H. Outcome of Patients with Diabetic Ketoacidosis in South of Iran. Journal of Endocrinology and Diabetes. 4(2)(2017) 1-6. doi:10.15226/2374-6890/4/2/00177.
[14] Razavi Z, Hamidi F. Diabetic Ketoacidosis: Demographic Data, Clinical Profile and Outcome in a Tertiary Care Hospital, Iran J Pediatr. 27(3)(2017) e7649. doi: 10.5812/ijp.7649.
[15] Ahuja W, Kumar N, Kumar S, Rizwan A. Precipitating Risk Factors, Clinical Presentation, and Outcome of Diabetic Ketoacidosis in Patients with Type 1 Diabetes. Cureus. 11(5)(2019) e4789. Published 2019 May 31. doi:10.7759/cureus.4789
[16] Abegaz TM, Mekonnen GA, Gebreyohannes EA, Gelaye KA. Treatment Outcome of Diabetic Ketoacidosis Among Patients Attending General Hospital in North-West Ethiopia: Hospital-Based Study. 2018. doi:10.1101/441964
[17] Thewjitcharoen Y, Plianpan P, Chotjirat A, et al. Clinical characteristics and outcomes of care in adult patients with diabetic ketoacidosis: A retrospective study from a tertiary diabetes center in Thailand. J Clin Transl Endocrinol. 2019;16:100188. Published 2019 Apr 10. doi:10.1016/j.jcte.2019.100188