The Relationship between Sickle Cell Disease and Pulmonary Hypertension in Adults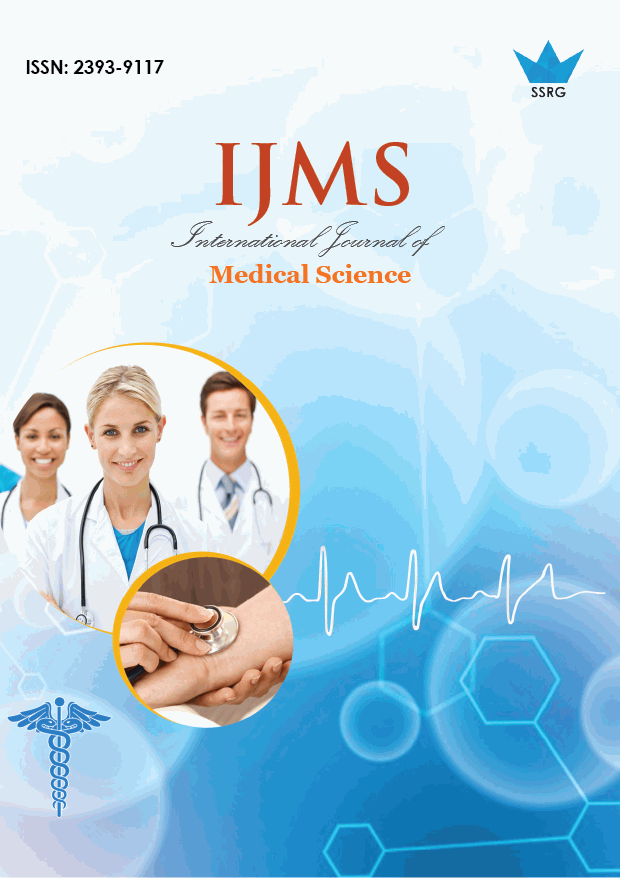 International Journal of Medical Science
© 2022 by SSRG - IJMS Journal
Volume 9 Issue 1
Year of Publication : 2022
Authors : Mariam Alabdo, Firas Hussein, Basem Marouf

10.14445/23939117/IJMS-V9I1P103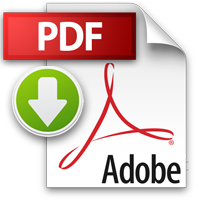 How to Cite?
Mariam Alabdo, Firas Hussein, Basem Marouf, "The Relationship between Sickle Cell Disease and Pulmonary Hypertension in Adults," SSRG International Journal of Medical Science, vol. 9, no. 1, pp. 14-20, 2022. Crossref, https://doi.org/10.14445/23939117/IJMS-V9I1P103
Abstract:
Sickle cell disease (SCD) is an inherited hemoglobinopathy associated with high morbidity and mortality. Pulmonary hypertension (PH) is reported to play a significant role. There is very limited literature on PH in SCD in Syria. This study aimed to assess the prevalence of pulmonary hypertension and its relationship with clinical and laboratory parameters in sickle cell disease patients. This prospective case-control study included 50 patients with sickle cell disease and 50 controls matched for age and sex at Tishreen University Hospital at Lattakia between July 2019 – and July 2020. Both the patients and controls were subjected to echocardiography. Pulmonary hypertension was prospectively defined as a tricuspid regurgitant jet velocity of at least 2.5 m per second. Sickle cell disease patients had a greater mean TRV than controls. Doppler-defined pulmonary hypertension occurred in 32% of patients. Using the dichotomous variable of a TRV < 2.5 m/s or TRV ≥ 2.5 m/s, multiple logistic regression analysis identified an increased age, high LDH, and indirect bilirubin levels (markers of hemolysis) as significant correlates of pulmonary hypertension. The white-cell count, reticulocytes, sickle complications, clinical measures, or hydroxyurea therapy were unrelated to pulmonary hypertension. In this study of adults with sickle cell disease, the prevalence of pulmonary hypertension, as confirmed by echocardiographic evaluation, was 32%. It appears to be a complication of chronic hemolysis and is resistant to hydroxyurea therapy. Clinical assessment of adult patients with sickle cell disease should include echocardiography.
Keywords:
Pulmonary hypertension, Sickle cell disease, Echocardiography.
References:
[1] Pecker Lh, Lanzkron S. Sickle Cell Disease. Ann Intern Med. 174 (1) (2021) 1-16.
[2] Weatherall, D.J. The Inherited Diseases of Hemoglobin Are an Emerging Global Health Burden. Blood. 115 (2010) 4331–4336.
[3] Gladwin Mt, Vichinsky E. Pulmonary Complications of Sickle Cell Disease. N Engl J Med, 359 (2008) 2254.
[4] Ataga Ki, Moore Cg, Jones S, Et Al. Pulmonary Hypertension in Patients With Sickle Cell Disease: A Longitudinal Study. Br J Haematol.134 (2006) 109.
[5] Klings Es, Anton Bland D, Rosenman D, Et Al. Pulmonary Arterial Hypertension and Left-Sided Heart Disease in Sickle Cell Disease: Clinical Characteristics and Association With Soluble Adhesion Molecule Expression. Am J Hematol . 83 (2008) 547.
[6] Parent F, Bachir D, Inamo J, Et Al. A Hemodynamic Study of Pulmonary Hypertension in Sickle Cell Disease. N Engl J Med . 365 (2011) 44.
[7] Mehari A, Gladwin Mt, Tian X, Et Al. Mortality in Adults With Sickle Cell Disease and Pulmonary Hypertension. Jama . 307 (2012) 1254.
[8] Fonseca Gh, Souza R, Salemi Vm, Et Al. Pulmonary Hypertension Diagnosed by Right Heart Catheterization in Sickle Cell Disease. Eur Respir J. 39 (2012) 112.
[9] Machado Rf, Anthi A, Steinberg Mh, Et Al. N-Terminal Pro-Brain Natriuretic Peptide Levels and Risk of Death in Sickle Cell Disease. Jama.296 (2006) 310.
[10] Niss O, Quinn Ct, Lane A, Et Al. Cardiomyopathy With Restrictive Physiology in Sickle Cell Disease. Jacc Cardiovasc Imaging . 9 (2016) 243.
[11] Rother Rp, Bell L, Hillmen P, Gladwin Mt. The Clinical Sequelae of Intravascular Hemolysis and Extracellular Plasma Hemoglobin: A Novel Mechanism of Human Disease. Jama .293 (2005) 1653.
[12] Serjeant G, Serjeant B. Sickle Cell Disease. 3rd Edition. Oxford University Press, Usa. 792 Pages.
[13] Lang Rm, Bierig M, Devereux Rb, Et Al. Recommendations For Chamber Quantification: A Report from the American Society of Echocardiography's Guidelines and Standards Committee and The Chamber Quantification Writing Group, Developed in Conjunction With The European Association of Echocardiography, A Branch of The European Society of Cardiology. J Am Soc Echocardiogr.18(12) (2005) 1440–1463.
[14] Dabestani A, Mahan G, Gardin Jm, Et Al. Evaluation of Pulmonary Artery Pressure and Resistance by Pulsed Doppler Echocardiography. Am J Cardiol. 59(6) (1987) 662–668.
[15] Gladwin M.T., Sachdev V., Jison M.L., Shizukuda Y., Plehn J.F., Minter K., Brown B., Coles W.A., Nichols J.S., Ernst I., Hunter L.A., Blackwelder W.C., Schechter A.N., Rodgers G.P., Castro O., Ognibene F.P., Pulmonary Hypertension As A Risk Factor For Death in Patients With Sickle Cell Disease. N Engl J Med. 350(9) (2004)886-95.
[16] Evbu O. Enakpene, Adewole A. Adebiyi, Okechukwu S. Ogah, John A. Olaniyi, Akinyemi Aje, Moshood A. Adeoye & Ayodele O. Falase. Non-Invasive Estimation of Pulmonary Artery Pressures in Patients With Sickle Cell Anemia in Ibadan, Nigeria: an Echocardiographic Study, Acta Cardiologica. 69(5) (2014) 505-511
[17] Aliyu Z.Y., Gordeuk V., Sachdev V., Babadoko A., Mamman A.I., Akpanpe P., Attah E., Suleiman Y., Aliyu N., Yusuf J., Mendelsohn L., Kato G.J., Gladwin M.T., Prevalence and Risk Factors For Pulmonary Artery Systolic Hypertension Among Sickle Cell Disease Patients in Nigeria. Am J Hematol.83(6) (2008) 485-90.
[18] Valentine N Amadi, Michael O Balogun, Norah O Akinola, Rasaaq A Adebayo, Anthony O Akintomide. Pulmonary Hypertension in Nigerian Adults With Sickle Cell Anemia. Vascular Health and Risk Management 2017; 13 (2017)153–160.
[19] Steinberg Mh, Mccarthy Wf, Castro O, Et Al. The Risks and Benefits of Long-Term Use of Hydroxyurea in Sickle Cell Anemia: A 17.5-Year Follow-Up. Am J Hematol . 85 (2010) 403.
[20] De Castro Lm, Jonassaint Jc, Graham Fl, Ashley-Koch A, Telen Mj. Pulmonary Hypertension Associated With Sickle Cell Disease: Clinical and Laboratory Endpoints and Disease Outcomes. Am J Hematol . 83 (2008) 19–25
[21] Bunn Hf, Nathan Dg, Dover Gj, Et Al. Pulmonary Hypertension and Nitric Oxide Depletion in Sickle Cell Disease. Blood. 116(5) (2010) 687- 692
[22] Simonneau G, Gatzoulis Ma, Adatia I, Et Al. Updated Clinical Classification of Pulmonary Hypertension. J Am Coll Cardiol. 2013;62(25 Suppl) (2013) D34-D41
[23] Mcquillan Bm, Picard Mh, Leavitt M, Weyman Ae. there are Clinical Correlations and Reference Intervals for Pulmonary Artery Systolic Pressure Among Echocardiographically Normal Subjects. Circulation.104(23) (2001) 2797-2802
[24] Pyxaras Sa, Pinamonti B, Barbati G, Et Al. Echocardiographic Evaluation of Systolic and Mean Pulmonary Artery Pressure in Follow-Up Patients with Pulmonary Hypertension. Eur J Echocardiogr.12(9) (2011) 696-701.
[25] Stuart Mj, Nagel Rl. Sickle Cell Disease. Lancet . 364 (9442) (2004) 1343–1360 Pmid: 15474138.