Perception of The Nursing Profession And Academic And Work-Related Stress Among Nursing Students In Bhutan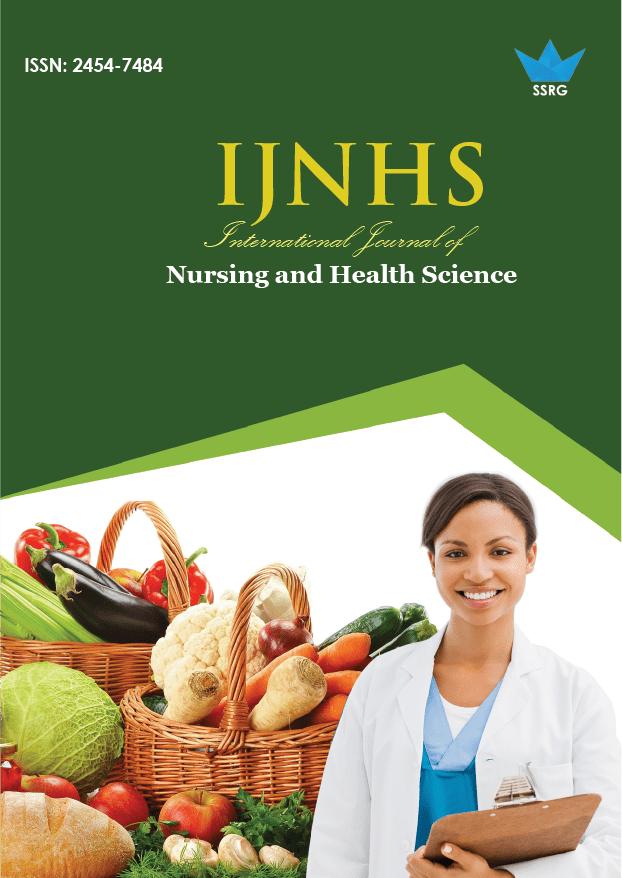 International Journal of Nursing and Health Science
© 2019 by SSRG - IJNHS Journal
Volume 5 Issue 3
Year of Publication : 2019
Authors : Ugyen Wangdi, Nidup Dorji

10.14445/24547484/IJNHS-V5I3P103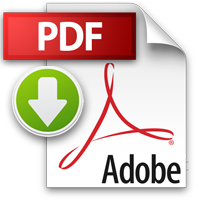 How to Cite?
Ugyen Wangdi, Nidup Dorji, "Perception of The Nursing Profession And Academic And Work-Related Stress Among Nursing Students In Bhutan," SSRG International Journal of Nursing and Health Science, vol. 5, no. 3, pp. 12-18, 2019. Crossref, https://doi.org/10.14445/24547484/IJNHS-V5I3P103
Abstract:
A. Introduction - Quality of healthcare is a concern for every government, service provider, and consumer of healthcare services. The attitude of healthcare professionals towards their profession and the prevalence of academic and work-related stress during training greatly influence the delivery of quality health care. However, there is paucity in the scientific study to assess perceptions towards the nursing profession, academic and work-related stress among nursing students in Bhutan.
B. Methods - A descriptive cross-sectional survey was conducted to assess the perception of nursing students towards the nursing profession, academic and work-related stress. A purposive sampling method was used. Two hundred nursing students participated in the survey with a return rate of 98.04%. Data were obtained through a self-administered structured questionnaire. Descriptive and bivariate analysis was performed using Statistical Package for Social Sciences (SPSS) version 21.0.
C. Results - The mean score for the perception towards the nursing profession was 71.59 (SD=5.37; Range: 55-84). Almost all (99%) perceived the nursing profession as an opportunity to serve humanity. Level of nursing training (p<0.001) and the experience of admission to hospital (p<0.05) influenced perception towards the nursing profession. The mean academic stress was 48.29 (SD=8.82; Range:22-75). Workload and preparation for examinations (92%) and assignments (90.5%) contributed to high academic stress. The mean work-related stress was 19.69 (SD=4.83; Range:7-30). Lack of professional knowledge and skills (81%), the uncertainty of patient treatment (80%), conflict in the workplace (79%), death, and dying (78%) added to high work-related stress. Ethnicity (p<0.05), parent's education level (p<0.05), and the experience of hospitalization (p<0.01) were associated with stress.
D. Conclusion - My perception of the nursing profession was positive. However, nursing students confronted high levels of academic and work-related stress during training. Nursing educators and clinical facilitators need to be sensitive about the prevalence of stressors and facilitate effective coping strategies.
Keywords:
perception, nursing profession, academic related stress, work related stress
References:
[1] Horton, K., V. Tschudin, and A. Forget, The value of nursing: a literature review. Nursing ethics., 14(6) (2007) p. 716-740.
[2] Hind, M., et al., Interprofessional perceptions of health care students. Journal of Interprofessional Care, 17(1) (2003) 21-34.
[3] Lai, H.-L. et al., Is the nursing profession my first choice? A follow-up survey in pre-registration student nurses, Nurse Education Today, 28(6) (2008) 768-776.
[4] Stone, A., Nurses Ranked Most Trusted Profession'in 2019. ONS Voice, https://voice. ons. org/advocacy/nurses-ranked-most-trusted-profession-in-2019, (2019) 295-309.
[5] Cestari, V.R.F., et al., Stress in nursing students: a study on sociodemographic and academic vulnerabilities, Acta Paulista de Enfermagem, 30 (2017) 190-196.
[6] Zulu, C. and C. Ngoma., A survey on the perception of the image of the nursing profession in Zambia by nursing students Unified Journal of Nursing and Midwifery, 1(1) (2015) 001- 014.
[7] Patidar, A.B., et al., Future nurses' perception towards profession and carrier plans: A cross-sectional survey in state Punjab. Nursing and Midwifery Research Journal, 7(4) (2011).
[8] Marcinowicz, L., et al., Choice and perception of the nursing profession from the perspective of Polish nursing students: a focus group study. BMC medical education, 16(1) (2016) 243.
[9] Bang, K.S., et al., Professional values in Korean undergraduate nursing students. Nurse Educ Today, 31(1) (2011) 72-5.
[10] Başkale, H. and P. Serçekuş, Nursing as a career choice: perceptions of Turkish nursing students. Contemporary Nurse, 51(1) (2015) 5-15.
[11] He, F.X. et al., Assessing stress, protective factors and psychological well-being among undergraduate nursing students. Nurse Education Today, 68 (2018) 4-12.
[12] Pulido‐Martos, M., J.M. Augusto‐Landa, and E. Lopez‐Zafra, Sources of stress in nursing students: a systematic review of quantitative studies. International Nursing Review, 59(1) (2012) 15-25.
[13] Dagget, T., A. Molla, and T. Belachew, Job-related stress among nurses working in Jimma Zone public hospitals, South West Ethiopia: a cross-sectional study. BMC nursing, 15(1) (2016) 39.
[14] Brown, K., P. Anderson-Johnson, and A.N. McPherson, Academic-related stress among graduate students in nursing in a Jamaican school of nursing. Nurse education in practice, 20 (2016) 117-124.
[15] Aslan, H. and U. Akturk, Nursing education stress levels of nursing students and the associated factors Annals of Medical Research , 25(4) (2018) 660-6.
[16] Graham, M.M. et al., Factors Associated With Stress Among Second Year Student Nurses During Clinical Training in Jamaica, Journal of Professional Nursing, 32(5) (2016) 383-391.
[17] Aedh, A.I., N.K. Elfaki, and I.A. Mohamed, Factors associated with stress among nursing students (Najran University-Saudi Arabia). IOSR J. Nursing Health Sci., 4(6) (2015) 33-38.
[18] Hamaideh, S.H., H. Al-Omari, and H. Al-Modallal, Nursing students' perceived stress and coping behaviors in clinical training in Saudi Arabia. Journal of Mental Health, 26(3) (2017) 197-203.
[19] Cho, E. and S. Kim, Cronbach's coefficient alpha: Well known but poorly understood. Organizational Research Methods, 18(2) (2015) 207-230.
[20] Wu, J., O. Iroka, and B. Ohaeri., The professional image of nursing as perceived by nurses working in tertiary hospitals Enugu, Southeast Nigeria. African Journal of Nursing and Midwifery ISSN, (2016) 2198-4638.
[21] Swarna, S., Nursing Students Perception towards Profession and Future Intentions, IOSR, Journal of Nursing and Health Science (IOSR-JNHS), 4(5) (2015) 30-34.
[22] Khesar Gyalpo University of Medical Sciences of Bhutan, Admission Criteria, (2018).
[23] Al-Jarrah, I.A.T., Associate nursing student's perceptions toward a nursing profession in Jordan European Scientific Journal, 9(6) (2013).
[24] Parveen, A. and S. Inayat., Evaluation of factors of stress among Nursing Students. Advanced Practices in Nursing, 2(2) (2017) 136.
[25] Hoeve, T.Y., et al., Predicting factors of positive orientation and attitudes towards nursing: A quantitative cross-sectional study. Nurse education today, 40 (2016) 111-117.