Concept Analysis Paper: Simulation in Nursing Education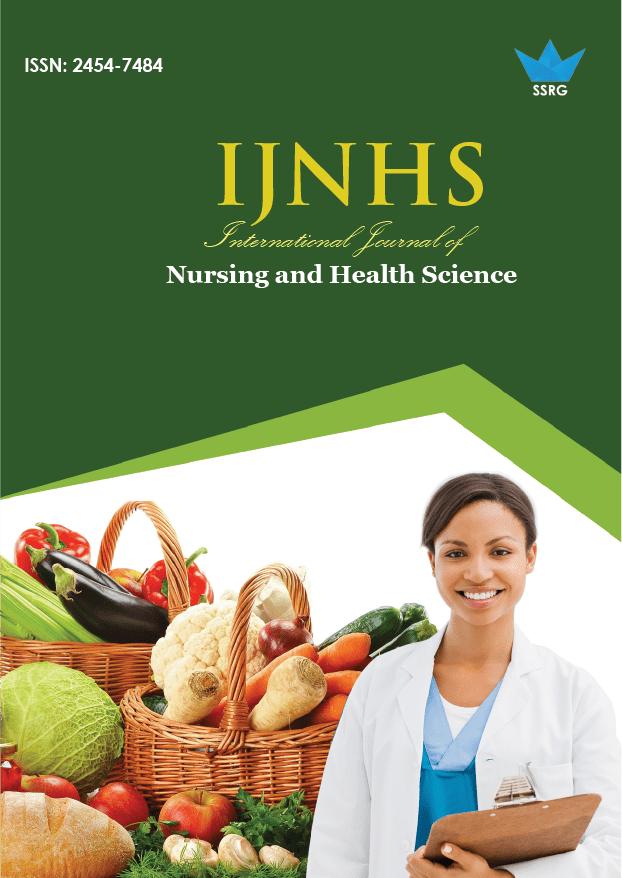 International Journal of Nursing and Health Science
© 2019 by SSRG - IJNHS Journal
Volume 5 Issue 3
Year of Publication : 2019
Authors : Ms. Kholoud Najeh Alharbi,, Dr. Omar Ghazi Baker,

10.14445/24547484/IJNHS-V5I3P107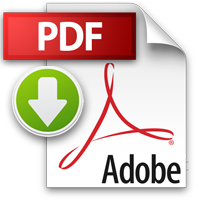 How to Cite?
Ms. Kholoud Najeh Alharbi,, Dr. Omar Ghazi Baker,, "Concept Analysis Paper: Simulation in Nursing Education," SSRG International Journal of Nursing and Health Science, vol. 5, no. 3, pp. 34-38, 2019. Crossref, https://doi.org/10.14445/24547484/IJNHS-V5I3P107
Abstract:
Simulation is an instrument that is utilized to increase production. The history of simulation started from World War II. In 1969, the third conference was conducted on the application of simulation into the healthcare system (Goldsman, Nance, & Wilson, 2009). Patient safety is the top priority in the healthcare system for delivering high-quality care. Simulation helps to ensure patient safety since it allows staff and students to promote their skills in a safe environment that is mimic to real practice (Fawaz, &Hamdan-Mansour, 2016). The importance of simulation in nursing has been mentioned in the literature. It has been shown that it develops knowledge and improves the nursing practice. However, there are implications of this analysis for nursing. More research studies should be done to identify if nursing students are able to transform knowledge and skills that they have learned in the simulation experience to real clinical settings(Zapalska, Brozik, & Rudd, 2012). From my assumption, there are a lot of students that have problems with skills. So, simulation can help the students to improve their knowledge and skills and make them more competent in performing them. The goal of this analysis was to examine the concept of simulation as a learning method in the education of nursing students. Also, to comprehend and know the attributes of the simulation concept from the literature review. Simulation is defined as "an imitation of some real thing, state of affairs, or process" (Rosen, 2008, p.1). Also, there are other definitions of simulation that provided an understanding of what simulation experience represents. Antecedents, defining attributes, and consequences are provided further understanding of the simulation concept. Defining attributes of the simulation concept helps nursing educators to develop an understanding of both the process and outcomes of using simulation as a learning method. This will identify the appropriate methods of using simulation in preparing nursing students for real clinical practice.
Keywords:
simulation, nursing, education, skills Concept Analysis Paper: Simulation
References:
[1] Au, M. L., Lo, M. S., Cheong, W., Wang, S. C., & Van, I. K., Nursing students' perception of high-fidelity simulation activity instead of clinical placement: A qualitative study. Nurse Education Today, 39 (2016) 16-21. doi:10.1016/j.nedt.2016.01.015
[2] Akhu-Zaheya, L. M., Gharaibeh, M. K., &Alostaz, Z. M., Effectiveness of Simulation on Knowledge Acquisition, Knowledge Retention, and Self-Efficacy of Nursing Students in Jordan. Clinical Simulation in Nursing, 9(9) (2013) e335–e342. https://doi-org.sdl.idm.oclc.org/10.1016/j.ecns.2012.05.001
[3] Borg Sapiano, A., Sammut, R., & Trapani, J., The effectiveness of virtual simulation in improving student nurses' knowledge and performance during patient deterioration: A pre and post-test design. Nurse Education Today, 62 (2018) 128–133. https://doi-org.sdl.idm.oclc.org/10.1016/j.nedt.2017.12.025
[4] Burns, H. K., O'Donnell, J., &Artman, J., High-fidelity Simulation in Teaching Problem Solving to 1st-Year Nursing Students: A Novel Use of the Nursing Process. Clinical Simulation in Nursing, 6(3) (2010) e87–e95. https://doi-org.sdl.idm.oclc.org/10.1016/j.ecns.2009.07.005
[5] Cantrell, M. L., Meyer, S. L., &Mosack, V., Effects of simulation on nursing student stress: an integrative review. Journal of Nursing Education, 56(3) (2017) 139-144.
[6] Durham, C., F.,&Alden, K., R., Enhancing patient safety in nursing education through patient simulation, (2008). Retrieved from https://www.ncbi.nlm.nih.gov/books/NBK2628/
[7] Dorlac, J., & Bishop, G., Use of simulation and military medical training, (2014). Retrieved from https://www.military-medicine.com/article/3124-use-of-simulation-military-medical-training-2014.html
[8] Fawaz, M. A., &Hamdan-Mansour, A. M., Impact of high-fidelity simulation on the development of clinical judgment and motivation among Lebanese nursing students. Nurse Education Today, 46 (2016) 36-42. doi:10.1016/j.nedt.2016.08.026
[9] Gaba, D. M.,The future vision of simulation in health care. Quality & Safety in Health Care, 13 Supplemental 1, i2-10. doi: 10.1136/qhc.13.suppl_1.i2, (2004).
[10] Goldsman, D., Nance, R., & Wilson, J., A brief history of simulation Retrieved from https://www.informs-sim.org/wsc09papers/028.pdf, (2009).
[11] Jenkins S., Akman O., Astroth K.S., Pohl C., Jacobs P.J., Effect of simulation on nursing students' medication administration competence. Clinical Simulation in Nursing, 14 (2018) 3-7.
[12] Lateef F., Simulation-based learning: Just like the real thing. Journal of emergencies, trauma, and shock, 3(4) (2010) 348–352. doi:10.4103/0974-2700.70743
[13] Merriam-Webster. (n.d). Simulation. Retrieved from https://www.merriam-webster.com/dictionary/simulation
[14] Rosen, K. R., The history of medical simulation. Journal of Critical Care, 23(2) (2008) 157–166. https://doi-org.sdl.idm.oclc.org/10.1016/j.jcrc.2007.12.004
[15] Socha, V., Socha, L., Szabo, S., Hanak, K., Gazda, J., Kimlickova, M., &Puskas, T., Training of pilots using a flight simulator and its impact on piloting precision. Proceedings of the International Conference, (2016) 5-7.
[16] The University of Nottingham., Simulation - A key technique in operational research, (2006) Retrieved from http://www.cs.nott.ac.uk/~pszps/docs/pos-Seminar-15-02-2006_ppt.pdf
[17] Weatherspoon, D., Phillips, K., & Wyatt, T., Effect of interactive electronic simulation on senior Bachelor of Science in nursing students critical thinking and clinical judgment skills. Clinical Simulation in Nursing, 11(2) (2015) 126-133.
[18] Zapalska, A., Brozik, D., & Rudd, D., Development of active learning with simulations and games. Online Submission, )2012(.
[19] Zarifsanaiey, N., Amini, M., &Saadat, F., A comparison of educational strategies for the acquisition of nursing student's performance and critical thinking: simulation-based training vs. integrated training (simulation and critical thinking strategies). BMC Medical Education, 16(1) (2016) 294. Retrieved from http://search.ebscohost.com.sdl.idm.oclc.org/login.aspx?direct=true&db=mdc&AN=27852292&site=eds-live