Educational Preparation and Coping Strategies of Nurses in Response to the Covid-19 Pandemic: A Pilot Study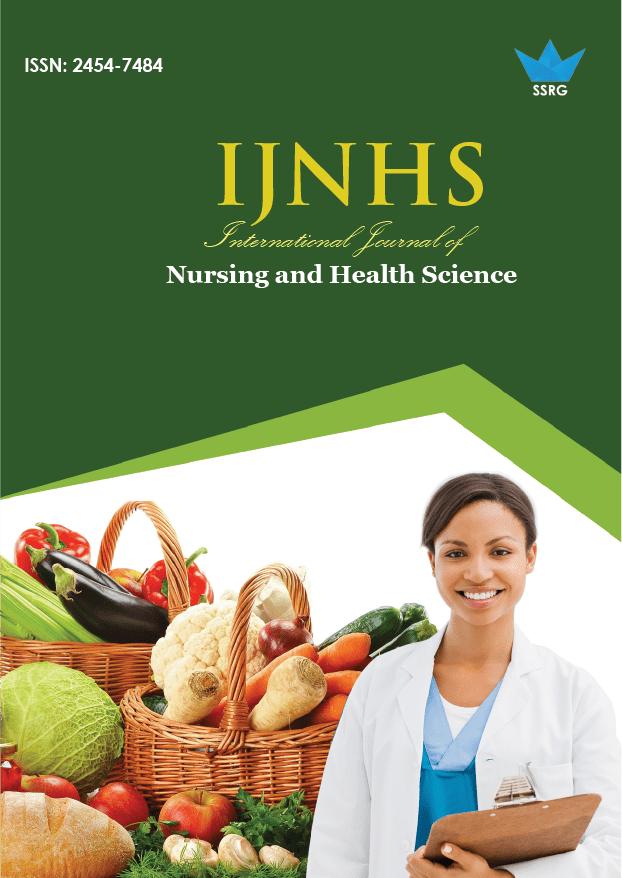 International Journal of Nursing and Health Science
© 2022 by SSRG - IJNHS Journal
Volume 8 Issue 1
Year of Publication : 2022
Authors : Susan Braud, Sara Hallowell

10.14445/24547484/IJNHS-V8I1P101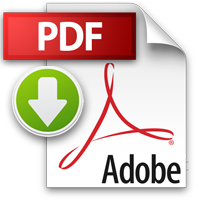 How to Cite?
Susan Braud, Sara Hallowell, "Educational Preparation and Coping Strategies of Nurses in Response to the Covid-19 Pandemic: A Pilot Study," SSRG International Journal of Nursing and Health Science, vol. 8, no. 1, pp. 1-6, 2022. Crossref, https://doi.org/10.14445/24547484/IJNHS-V8I1P101
Abstract:
The purpose of this study was to determine if the current curriculum of an undergraduate nursing program addressed coping strategies to prevent moral distress during the Covid-19 pandemic. The pandemic resulted in increased mental stress and burnout for nurses, which can lead to unhealthy work environments. Learning how to combat stress and build resilience should become part of the nursing curriculum to support students as they enter the profession. A non-probability convenience sampling was used for this pilot study which relied on participants to complete a survey, which included a questionnaire developed by the researchers and the Trauma Coping Self-Efficacy Scale (CSE-T). 170 surveys were sent to nursing alumni that included two questionnaires that focused on their perceptions of coping strategies taught in their undergraduate program. The CSE-T focused on their perceptions of being able to cope with stress and burnout during the pandemic. Descriptive statistics were used to describe responses (n=20) to the closed-ended questions and analyzed using content analysis. Three themes emerged during the analysis of the participant's responses: simulation, self-wellness, and fear of the unknown. These results indicate that there is a need to improve nursing curricula to incorporate resiliency training and coping strategies.
Keywords:
Coping Strategy, Resiliency, Mental Stress, Undergraduate Nursing Education, COVID-19, Healthy work environment.
References:
[1] J. Maben And J. Bridges, Covid-19: Supporting Nurses' Psychological and Mental Health. J Clin Nurs.; 29 (2020) 2742-2750.
[2] S.M. Nelson And A.E. Lee-Winn. The Mental Turmoil of Hospital Nurses in the Covid-19 Pandemic. American Psychological Association. 12(S1) (2020) S126-S127. Doi:10.1037/Tra0000810.
[3] K. Domino, Aeae Learmonth, A C.C. Fajardo, Nurse Managers Leading the Way: Revisioning Stress to Maintain Healthy Work Environments. Criticalcarenurse, 41(5) (2021) 52-58.
[4] G. Shahrour And L.A. Dardas Acute Stress Disorder, Coping Self-Efficacy and Subsequent Psychological Distress Among Nurses Amid Covid-19. J Nurs Manag. 28 (2020) 1686–1695. Https://Doi.Org/10.1111/Jonm.13124
[5] V. Simonetti, A. Durante, And R. Ambrosca, Et Al. Anxiety, Sleep Disorders and Self-Efficacy Among Nurses During Covid-19 Pandemic: A Large Cross-Sectional Study. J Clin Nurs, 00: (2020) 1–12. Doi.Org/10.1111/Jocn.15685
[6] P. Van Bogaert, S. Clarke, E. Roelant, H. Meulemans, and P. Van De Heyning Impacts of Unit-Level Nurse Practise Environment and Burnout on Nurse-Reported Outcomes: A Multilevel Modelling Approach. Journal of Clinical Nursing, 19 (2010) 1664-1674
[7] C.A. Dubois And Jfzjfz. Gonzalez Implementing a Resilience-Promoting Education Program For New Nursing Graduates. Journal for Nurses in Professional Development, 34 (2018) 263-269. Doi:10.1097/Nnd.0000000000000484
[8] A.L. Cooper, J. A. Brown, And G.D. Leslie Nurse Resilience for the Clinical Practice: An Integrative Review. Journal of Advanced Nursing, 77(6) (2021) 2623-2640. Doi: 10.1111/Jan. 14763.
[9] L. Lorente, M. Vera, And T. Piero Nurses' Stressors and Psychological Distress During the Covid-19 Pandemic: The Mediating Role of Coping and Resilience. J Adv Nurs, 77 (2020) 1335-1344. Doi: 10.1111/Jan. 14695
[10] Cccc Benight, K. Shoji, L.E. James, E.E. Waldrep, D.L. Delahanty, And R. Cieslak Trauma Coping Self-Efficacy: A Context-Specific Self-Efficacy Measure for Traumatic Stress. Psychol Trauma, 7(6) (2015) 591-599. Doi.Org/10.1037/Tra0000045
[11] L. Huang, W. Lei, F. Xu, H. Liu, L. Yu, And Z. Li. Emotional Responses and Coping Strategies in Nurses and Nursing Students During Covid-19 Outbreak: A Comparative Study. Plos One,15 (8) (2020).
[12] O.Arrogante and E. Aparicio-Zaldivar Burnout and Health Among Critical Care Professionals: The Mediational Role of Resilience. Intensive & Critical Care Nursing 42 (2017) 110-115.
[13] Well-Being & Resilience. (2021, October 22). Retrieved from Https://Www.Aacnnursing.Org/Wellness Aacn Essentials. (2021, October 22). Retrieved From Https://Www.Aacnnursing.Org/Aacn-Essentials
[14] K.M. Chow, F.W.K.Tang, W.P.Y. Tang, And A.W.Y. Leung, A.W.Y. Resilience-Building Module For Undergraduate Nursing Students: A Mixed-Methods Evaluation. Nurse Educ Pract, 49 (2020). 102912. Doi: 10.1016/J.Nepr.2020.102912
[15] M.Brandau, S. Buchman, M. Castrovillari, And E. Wood. The Uncertain Impact Of The Pandemic On Nursing And Nursing Education: Faculty And Undergraduate Student Introspection. Ssrg International Journal Of Nursing And Health Science,7(1) (2021) 12-14.
[16] T.S. Lee, W. Tzeng, And H. Chiang Impact Of Coping Strategies On Nurses' Well-Being And Practice. Journal Of Nursing Scholarship, 51(2) (2019). 195-204.
[17] P. Hooten And A.J. Sapp Job Loss And Preparing For The Future: Seek Support, Take Your Time, And Plan Strategically. American Nurse Journal, 16(9) (2021) 43-46.