Effectiveness of Self-Instructional Module (SIM) on Knowledge Regarding Homecare Management among Patients with Chronic Renal Failure Undergoing Hemodialysis at SRM General Hospital, Tamilnadu, India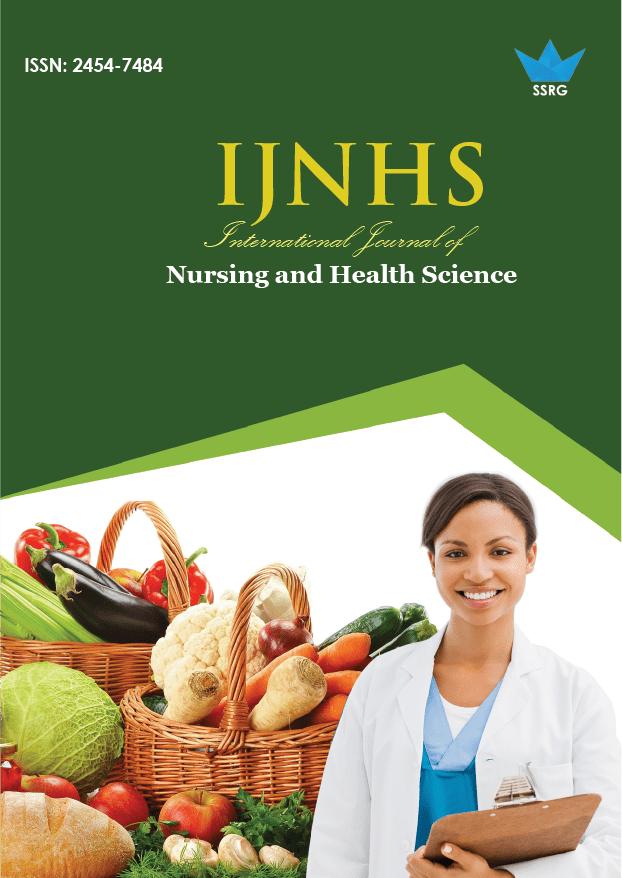 International Journal of Nursing and Health Science
© 2022 by SSRG - IJNHS Journal
Volume 8 Issue 1
Year of Publication : 2022
Authors : Pampha Bhusal, C. Kanniammal, P. Vijay Daniel Raj, A. Sheeba Jebakani

10.14445/24547484/IJNHS-V8I1P102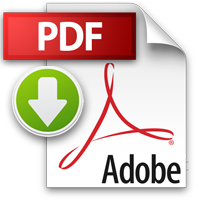 How to Cite?
Pampha Bhusal, C. Kanniammal, P. Vijay Daniel Raj, A. Sheeba Jebakani, "Effectiveness of Self-Instructional Module (SIM) on Knowledge Regarding Homecare Management among Patients with Chronic Renal Failure Undergoing Hemodialysis at SRM General Hospital, Tamilnadu, India," SSRG International Journal of Nursing and Health Science, vol. 8, no. 1, pp. 7-16, 2022. Crossref, https://doi.org/10.14445/24547484/IJNHS-V8I1P102
Abstract:
Chronic Renal Failure is the gradual loss of kidney function and has become the 6th deadliest disease worldwide. Hemodialysis is the most effective proven treatment method for chronic renal failure patients (CRF). It leads the patients to maintain satisfactory life with a long survival rate. Home care management is the comprehensive care provided at home.
To assess the pretest and post-test level of knowledge regarding home care management among patients with chronic renal failure undergoing hemodialysis. To determine the effectiveness of the Self-Instructional Module (SIM) and to associate post-test knowledge scores with their demographic variables.
Quasi-experimental research designs had chosen for the study. 60 samples were taken using a convenient sampling technique. Samples were split into 30 studies and 30 control groups, respectively. A structured interview questionnaire was used to collect the data. Self-Instructional Module was given to the study group except for the control group after the pretest. Post-test was conducted on the study group using the same questionnaire as well as for the control group.
70% had moderate knowledge in the pretest for the control group. 23.3 % had inadequate knowledge in the study group for pretest, and it was increased to 73.3% in post-test after the intervention. Association between the demographic variables and post-test level of knowledge with study group indicates that there is no significant association. Whereas, in the control group, there is an association between the numbers of hemodialysis per week and the duration of hemodialysis in months.
The study concluded that the Self-Instructional Module (SIM) regarding home care management was more effective in enhancing the knowledge among hemodialysis patients.
Keywords:
Chronic renal failure, Self-Instructional module, Hemodialysis, Knowledge.
References:
[1] Yan, M. T., Chao, C. T., & Lin, S. H. Chronic Kidney Disease: Strategies to Retard Progression. International Journal of Molecular Sciences, 22(18) (2021) 10084.
[2] Polenakovic, M. H., Dohcev, S., Rambabova-Bushljetik, I., Gjorgjievski, D., & Spasovski, G. The Importance of the World Kidney Day 11, March Living Well with Kidney Disease. 42(1) (2021) 19-40.
[3] Gnanarani, J. J., & Venkatesan, LThe palliative care needs, quality of life and coping strategies among oncology patients and end stage organ disease. Asian Journal of Nursing Education and Research, 6(3) (2016) 371-376.
[4] Kallenbach, J. Z. Review of hemodialysis for nurses and dialysis personnel-e-book. elsevier health sciences (2020).
[5] Reddenna, L., Basha, S. A., & Reddy, K. S. K. Dialysis treatment: a comprehensive description. International Journal of Pharmaceutical Research & Allied Sciences, 3(1) (2014).
[6] Mehrotra, R., Cheung, A. K., Meyer, T., & Nath, K. A. Vascular access for hemodialysis and value-based purchasing for ESRD. Journal of the American Society of Nephrology, 28(2) (2017) 395-397.
[7] Hapipa, H. U., & Bhuvaneswari, S. Effectiveness of self-Instructional module on knowledge regarding post dialysis home care among care givers of chronic renal failure patients undergoing Hemodialysis in Karthik Hospital at Sivagangai. International Journal of Advances in Nursing Management. 8(3) (2020) 191-193.
[8] Kaur, G., Prinja, S., Ramachandran, R., Malhotra, P., Gupta, K. L., & Jha, V. Cost of hemodialysis in a public sector tertiary hospital of India. Clinical kidney journal. 11(5) (2018) 726-733.
[9] Meenakshi Mission Hospital and Research Centre. Chronic Kidney Disease on the rise in TamilNadu. The Hindu. (2019) Mar;14.
[10] Sturesson, A., & Ziegert, K. Prepare the patient for future challenges when facing hemodialysis: nurses' experiences. International journal of qualitative studies on health and well-being, 9(1) (2014) 22952
[11] Beerendrakumar, N., Ramamoorthy, L., & Haridasan, S. Dietary and fluid regime adherence in chronic kidney disease patients. Journal of caring sciences. 7(1) (2018) 17.
[12] K.M.Sun, J.Y.Ji. Nutritional management in patients with chronic kidney disease, Korean journal of internal medicine 35(6) (2020)1279-1290.
[13] Singh, V. Knowledge on home management of Hemodialysis among patients receiving hemodialysis. IJAR. 4(1) (2018) 359-360.
[14] Ahlawat. R, Tiwari. P, P. Cruz. Prevalence of Chronic Kidney Disease In India: A Systematic Review And Meta-Analysis Of Observational Studies, value in health journal 18 (2015).
[15] Tejada-Tayabas, L. M., Partida-Ponce, K. L., & Hernández-Ibarra, L. E. Coordinated hospital-home care for kidney patients on hemodialysis from the perspective of nursing personne. Revista latino-americana deenfermagem, 23 (2015) 225-233.
[16] Basavanthappa.B, (2011). Medical Surgical Nursing, 5th edition, published by Jaypeebrothers medical publishers (P) Ltd.
[17] Suzuki, H & Kimmel, P. L. (Eds.). (2007). Nutrition and kidney disease: a new era (Vol. 155). Karger Medical and Scientific Publishers.
[18] V. Mankindan, Dr. Jasmine. Effectiveness of SIM on Knowledge of Patients Regarding Prevention of Complications on Dialysis Vascular Access at Selected Hospitals in Erode, Tamilnadu, International Journal for Research in Applied Science & Engineering Technology (IJRASET). (2019).
[19] P.Saini, A. Smirti, A. Study to Assess the Knowledge of Patients Undergoing Hemodialysis. `Regarding Their Dietary Management at Selected Hospitals of NCR and Delhi, International journal of nursing practice and research 3(2017) 45-48.
[20] Shrestha, BK. Rajbanshi, L. Lopchan, M. Self Care Knowledge among Chronic Kidney Disease Patients Undergoing Maintenance Hemodialysis. Ann Nurs Pract 3(5) (2016) 1061.
[21] Ramya, J. A study to assess the Effectiveness of Structured Teaching Programme on Knowledge regarding Post Dialysis Home Care among Caregivers of Chronic Renal Failure patients undergoing Hemodialysis at KG Hospital, Coimbatore (Doctoral dissertation, KG College of Nursing, Coimbatore). (2017).
[22] A.H. Salman, A.Sahar, A.H.Hanan. The effectiveness of instructional module on self-care practices of arteriovenous fistula among hemodialysis patients at Hail region, Saudi Arabia, International Journal of Advanced and Applied Sciences. 6(2) (2019) 87-93
[23] Pradeep, K. Effect of Video Assisted Teaching (VAT) regarding Knowledge on Home Care Management of Hemodialysis among Care Takers, International Journal of Nursing Education and Research. 8(3) (2020).
[24] Naveenta, K. An Exploratory Study to Assess the Knowledge regarding Post Dialysis Home Care among Caregivers of Hemodialysis Patients Attending Selected Hospital of Mohali, Asian journal of nursing education and research 5(1) (2015).
[25] Singh. R, Shandily D, Mali. R. Effectiveness of Self-Instructional Module (SIM) on knowledge regarding home care management among patients with chronic renal failure undergoing hemodialysis at Selected Hospital of Punjab IOSR Journal of Nursing and Health Science (IOSR-JNHS 5 (2016) 20-31.