Nursing Students' Perception of the Clinical Learning Environment: A Correlational Study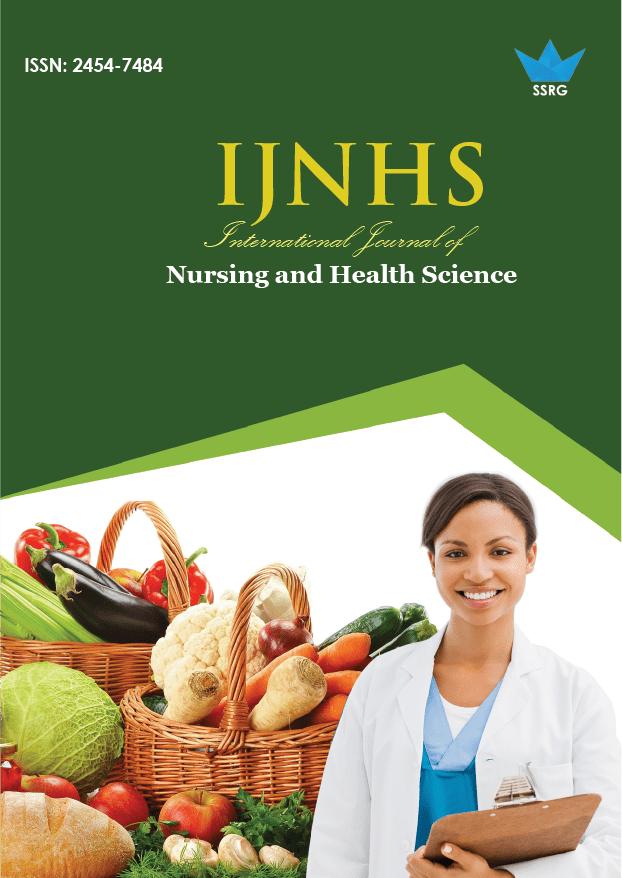 International Journal of Nursing and Health Science
© 2022 by SSRG - IJNHS Journal
Volume 8 Issue 1
Year of Publication : 2022
Authors : Dodou Sanyang, Chia-Jung Hsieh, Chia-Mei Tsai, Shu-Ling Lin

10.14445/24547484/IJNHS-V8I1P104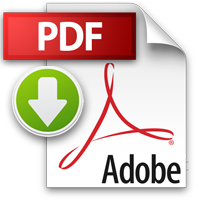 How to Cite?
Dodou Sanyang, Chia-Jung Hsieh, Chia-Mei Tsai, Shu-Ling Lin, "Nursing Students' Perception of the Clinical Learning Environment: A Correlational Study," SSRG International Journal of Nursing and Health Science, vol. 8, no. 1, pp. 27-33, 2022. Crossref, https://doi.org/10.14445/24547484/IJNHS-V8I1P104
Abstract:
This study explored the practicum and supervision factors that influence nursing students' perception of and satisfaction in the clinical learning environment. A cross-sectional descriptive design was used. We used a convenient sample of 270 students recruited from four public nurse training institutions. The Clinical Learning Environment (CLE) Supervision + Nurse Teacher scale was used. A hierarchical multiple regression analysis was conducted. After controlling for demographic variables, practicum and supervision factors were inserted into the model in the second step, and changes in adjusted R2 were noted. Nursing students' perception of the CLE was 3.56 ± 0.78 and satisfaction 3.56±1.12. The leadership style of the ward manager was the sub-dimension with the highest perception score. Supervision and practicum factors were the most influential factors in nursing students' perception of and satisfaction with their CLE. After controlling for age and place of practicum, the intensity of supervision was the largest significant predictor of nursing students' perception of and satisfaction with the CLE. Conclusion: Nurse educators can improve students' perception of and satisfaction with their clinical learning environment by improving how students are supervised during clinical placements.
Keywords:
Clinical Learning Environment, Nursing Student, Perception, Satisfaction.
References:
[1] Henderson, A., Cooke, M., Creedy, D. K., & Walker, R. Nursing students' perceptions of learning in practice environments: a review. Nurse Education Today, 32(3) (2012) 299-302. doi:10.1016/j.nedt.2011.03.010.
[2] Boehm, L. M., Stolldorf, D. P., & Jeffery, A. D. Implementation science training and resources for nurses and nurse scientists. Journal of Nursing Scholarship, 52(1) (2020) 47-54. doi: 10.1111/jnu.12510.
[3] Newton, J. M., Jolly, B. C., Ockerby, C. M., & Cross, W. M. Clinical learning environment inventory: factor analysis. Journal of Advance Nursing, 66(6) (2010) 1371-1381. doi:10.1111/j.1365-2648.2010.05303.x.
[4] Dunn, S. V., & Burnett, P. The development of a clinical learning environment scale. Journal of Advanced Nursing, 22(6) (1995) 1166-1173. doi:10.1111/j.1365-2648.1995.tb03119.x
[5] Papp, I., Markkanen, M., & von Bonsdorff, M. Clinical environment as a learning environment: student nurses' perceptions concerning clinical learning experiences. Nurse Education Today, 23(4) (2003) 262-268.
[6] Moonaghi, H. K., Mirhaghi, A., Oladi, S., & Zeydi, A. E. A Journey across an Unwelcoming Field: A Qualitative Study Exploring the Factors Influencing Nursing Students' Clinical Education. Health Science Journal, 9(4) (2015) 1-6 6p.
[7] Rahmati Sharghi, N., Alami, A., Khosravan, S., Mansoorian, M. R., & Ekrami, A. Academic training and clinical placement problems to achieve nursing competency. Journal of Advances in Medical Education & Professionalism, 3(1) (2015) 15-20.
[8] Kelly, M. A., Berragan, E., Husebø, S. E., & Orr, F. Simulation in nursing education—International perspectives and contemporary scope of practice. Journal of Nursing Scholarship, 48(3) (2016) 312-321.
[9] Elliott M. The clinical environment: a source of stress for undergraduate nurses. Australia Journal of Advance Nursing, 20 (2002) 34-38.
[10] Ehrenberg, A. C., & Haggblom, M. Problem-based learning in clinical nursing education: integrating theory and practice. Nurse Education Practice, 7(2) (2007) 67-74. doi:10.1016/j.nepr.2006.04.005.
[11] Levett-Jones, T., Lathlean, J., McMillan, M., & Higgins, I. Belongingness: a montage of nursing students' stories of their clinical placement experiences. Contemporary Nurse, 24(2) (2007) 162-174. doi:10.5555/conu.2007.24.2.162.
[12] Warne, T., Johansson, U. B., Papastavrou, E., Tichelaar, E., Tomietto, M., Van den Bossche, K., . . . Saarikoski, M. An exploration of the clinical learning experience of nursing students in nine European countries. Nurse Education Today, 30(8) (2010) 809-815. doi:10.1016/j.nedt.2010.03.003 Dodou Sanyang et al. / IJNHS, 8(1), 27-33, 2022 33.
[13] Bjørk, I. T., Berntsen, K., Brynildsen, G., & Hestetun, M. Nursing students' perceptions of their clinical learning environment in placements outside traditional hospital settings. Journal of Clinical Nursing, 23(19/20) (2014) 2958-2967 2910. doi:10.1111/jocn.12532.
[14] D'Souza, M. S., Karkada, S. N., Parahoo, K., & Venkatesaperumal, R. Perception of and satisfaction with the clinical learning environment among nursing students. Nurse Education Today, 35(6) (2015) 833-840 838p. doi:10.1016/j.nedt.2015.02.005.
[15] Antohe, I., Riklikiene, O., Tichelaar, E., & Saarikoski, M. Clinical education and training of student nurses in four moderately new European Union countries: Assessment of students' satisfaction with the learning environment. Nurse Education in Practice, 17(2016) 139-144. doi:10.1016/j.nepr.2015.12.005.
[16] Nepal, B., Taketomi, K., Ito, Y. M., Kohanawa, M., Kawabata, H., Tanaka, M., & Otaki, J. Nepalese undergraduate nursing student's perceptions of the clinical learning environment, supervision and nurse teachers: A questionnaire survey. Nurse Education Today, 39 (2016) 181-188 188p. doi:10.1016/j.nedt.2016.01.006.
[17] Papastavrou E., D. M., Tsangari H., Andreou C. Nursing students' satisfaction of the clinical learning environment: a research study. BMC Nursing, 15(1) (2016) 1-10. doi:10.1186/s12912-016-0164-4.
[18] Bos, E., Alinaghizadeh, H., Saarikoski, M., & Kaila, P. Factors associated with student learning processes in primary health care units: A questionnaire study. Nurse Education Today, 35(1) (2015) 170-175 176p. doi:10.1016/j.nedt.2014.09.012
[19] Skaalvik, M. W., Normann, H. K., & Henriksen, N. Clinical learning environment and supervision: experiences of Norwegian nursing students - a questionnaire survey. Journal of Clinical Nursing, 20(15-16) (2011) 2294-2304. doi:10.1111/j.1365-2702.2011.03727.x
[20] Klopper H.C., & Uya L. R. The State of Nursing and Nursing Education in Africa. A country-by-country review, (2013).
[21] The Gambia Bureau of Statistics. The Gambia Demographic and Health Survey 2013 (2014).
[22] Sey-Sawo J., Tunkara-Bah H., & Kantah A. Nursing-education-in-the-gambia-milestones-and-challenges-towa rds-reform. Journal of Nursing & Healthcare, 2(1) (2017) 1-6.
[23] Faul, F., Erdfelder, E., Buchner, A., & Lang, A. G. Statistical power analyses using G*Power 3.1: Tests for correlation and regression analyses. Behavior Research Methods, 41 (2009) 1149–1160. https://doi.org/10.3758/BRM.41.4.1149.
[24] Saarikoski, M., Isoaho, H., Warne, T., & Leino-Kilpi, H. The nurse teacher in clinical practice: Developing the new sub-dimension to the clinical learning environment and supervision (CLES) scale. International Journal of Nursing Studies, 45 (2008) 1233-1237.
[25] Courtney-Pratt, H., FitzGerald, M., Ford, K., Marsden, K., & Marlow, A. Quality clinical placements for undergraduate nursing students: a cross-sectional survey of undergraduates and supervising nurses. Journal of Advanced Nursing, 68(6) (2012) 1380-1390 1311p. doi:10.1111/j.1365-2648.2011.05851.x
[26] Yaghoubinia, F., Heydari, A., & Latifnejad Roudsari, R. Seeking a progressive relationship for learning: A theoretical scheme about the continuity of the student-educator relationship in clinical nursing education. Japan Journal of Nursing Science, 11(1) (2014) 65-77 13p. doi:10.1111/jjns.12005.
[27] Allan, H. T., Smith, P. A., & Lorentzon, M. Leadership for learning: a literature study of leadership for learning in clinical practice. Journal of Nursing Management, 16(5) (2008) 545-555. doi:10.1111/j.1365-2834.2007.00817.x