Organogel-A Topical Drug Delivery Approach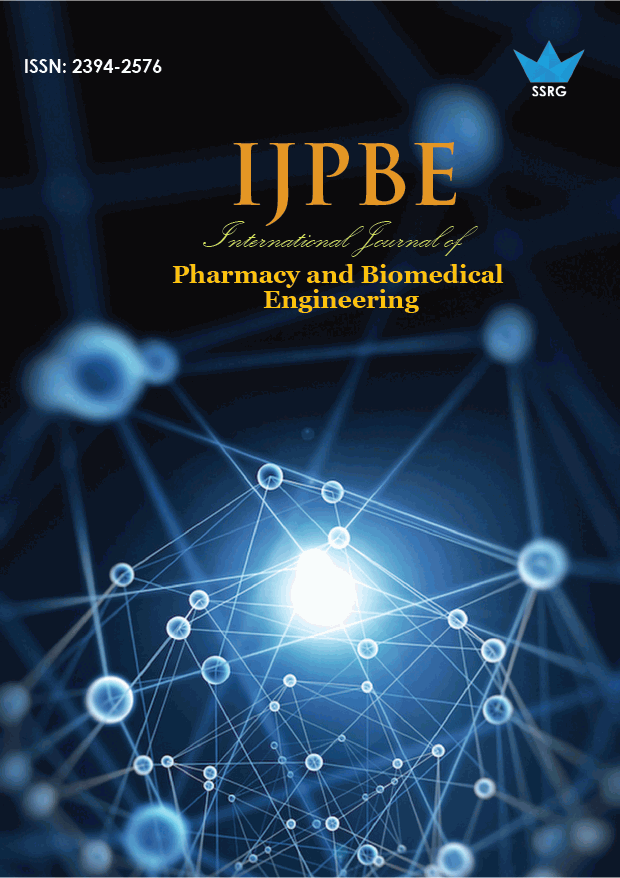 International Journal of Pharmacy and Biomedical Engineering
© 2021 by SSRG - IJPBE Journal
Volume 8 Issue 1
Year of Publication : 2021
Authors : Aiswarya Madathil, Nethaji Ramalingam, Neethu Krishna, Mishahal TM, Babu Ganesan

10.14445/23942576/IJPBE-V8I1P101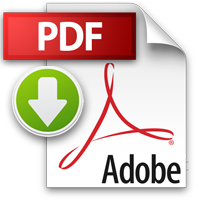 How to Cite?
Aiswarya Madathil, Nethaji Ramalingam, Neethu Krishna, Mishahal TM, Babu Ganesan, "Organogel-A Topical Drug Delivery Approach," SSRG International Journal of Pharmacy and Biomedical Engineering, vol. 8, no. 1, pp. 1-3, 2021. Crossref, https://doi.org/10.14445/23942576/IJPBE-V8I1P101
Abstract:
An organogel is a topical preparation under gel category are cross linked system It is a viscoelastic system. These are having 3D network structure. They are semisolid type of dosage form. It can prepare by using solid fibre and fluid fibre mechanism. They are thermodynamically stable system. Organogelator is major excipient in this dosage form. Chemical enhancers are not necessary for organogels for the permeation. It enabeles skin penetration and ideal for transdermal route. It's ideal for delivery of bio-active molecule. Other than transdermal delivery it can use for oral and parentral delivery.
Keywords:
Gel transition temperature, Organogel, Organogelator, Skin, Topical drug delivery.
References:
[1] Davinder Kumar, Jasbir Singh, Mamta Antil, Virender Kumar, Emulgel-Novel Topical Drug Delivery System - A Comprehensive Review, International Journal of Pharmaceutical Sciences and Research. 7(12) (2016) 4733-4742.
[2] Ashni Verma, Sukhdev Singh, Rupinder Kaur, Upendra K Jain, Topical Gels as Drug Delivery Systems: A Review, International Journal of Pharmaceutical Sciences Review and Research. 23(2) (2013) 374-382.
[3] Rajkapoor Balasubramanian, Abdussalam A Sughir, Goupale Damodar, Oleogel: A Promising Base for Transdermal Formulations, Asian Journal of Pharmaceutics. (2012) 15-23.
[4] Ross and Wilson, Anatomy and Physiology in Health and Illness, 12 Ed., Elsvier, (2014).
[5] Nikhil Sharma, Geta Agarwal, A. C. Rana, Zulfiqar Ali Bhat, Dinesh Kumar A, Review: Transdermal Drug Delivery System: A Tool For Novel Drug Delivery System, International Journal of Drug Development and Research. 3(3) (2011) 70-84.
[6] Anda Vintiloiu, Jean-Christophe Leroux, Organogels and their use in drug delivery - A review, Journal of Controlled Release. 125 (2008) 179–192.
[7] Taher M. Yassin, Khalid I. Salch, Hatem Sarhan, Shaaban K. Osman, Formulation and Evaluation of Sorbitanmonosterate Organogel as a Topical Delivery System for Tenoxicam, Pharmaceutical Journal of Innovative Drug Research and Development. 2(1) (2017) 1-7.
[8] M. P. Jatav, R. Mandlekar, S. Ramteke, Formulation and Evaluation of Lecithin Organogel for Treatment of Arthritis, International Journal of Advances in Scientific Research. 1(7) (2015) 300-307.
[9] Sandeep C Atram, Abhilash V Joshi, Nishan N Bobde, Vikrant P Wankhade, Shrikant D. Pande. Formulation and Evaluation of Pluronic Lecithin Clotrimazole Organogel for Topical Delivery, Indo American Journal of Pharmaceutical Research. 8(1) (2019) 1860-1864.
[10] Zong Meng, Ying Guo, Yong Wang, Yuanfa Liu, Organogels based on the Polyglyceryl Fatty Acid Ester and Sunflower oil: Macroscopic Property, Microstructure, Interaction Force, and Application, LWT - Food Science and Technology. 116 (2019) 1-8.
[11] Sudaxshina murdan, Gregory gregoriadis, Alexander T. Florence, Novel Sorbitan Monostearate Organogels, Journal of Pharmaceutical Sciences. 88(6) (1999) 608-614.
[12] Nigar Kadar Mujawar, Sangramsinh Laxman Ghatage and Veerendra C. Yeligar, Organogel: Factors and Its Importance, International Journal of Pharmaceutical, Chemical and Biological Sciences. 4(3) (2014) 758-773.
[13] Chinmaya Keshari Sahoo, K. Satyanarayana, Naveen Gandhi Bomma, Koti Reddy Modugu, Prakash Kumar Nayak, Deepak Kumar Sarangi and Tanmaya Keshari Sahoo, Formulation and evaluation of Bifonazole Organogel for the Application of Topical Drug Delivery System, Der Pharmacia Sinica. 4(3) (2013) 67-74.
[14] Prakash T. Sangale, Gadhave Manoj V, Organogel: A Novel Approch Transdermal Drug Delivery System, World Journal of Pharmaceutical Research, 4(3) (2015) 423-442.