Drug Delivery and Nanomedicine: Exploring CRM's Potential in Patient-Centric Approaches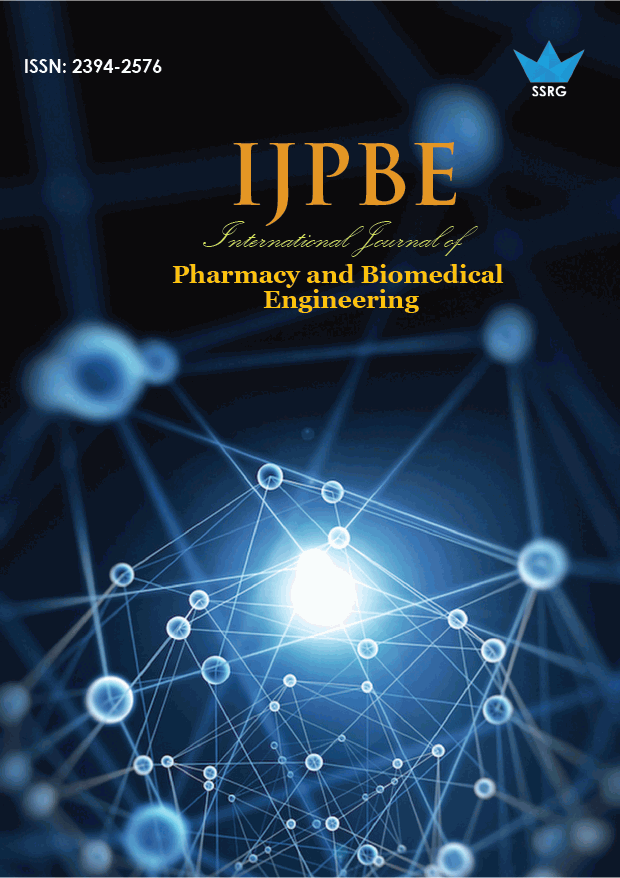 International Journal of Pharmacy and Biomedical Engineering
© 2023 by SSRG - IJPBE Journal
Volume 10 Issue 2
Year of Publication : 2023
Authors : Sharda Kumari

10.14445/23942576/IJPBE-V10I2P101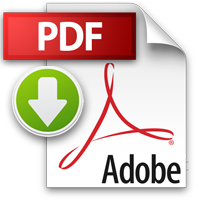 How to Cite?
Sharda Kumari, "Drug Delivery and Nanomedicine: Exploring CRM's Potential in Patient-Centric Approaches," SSRG International Journal of Pharmacy and Biomedical Engineering, vol. 10, no. 2, pp. 1-6, 2023. Crossref, https://doi.org/10.14445/23942576/IJPBE-V10I2P101
Abstract:
This research paper investigates the potential of customer relationship management (CRM) systems in enhancing patient-centric approaches in drug delivery and nanomedicine. With the growing significance of nanotechnology in targeted drug delivery and reduced side effects, understanding how CRM can improve patient care and outcomes is crucial. The paper discusses the role of CRM in healthcare, focusing on managing patient data, communication, and overall patient experience. Personalized healthcare is emphasized, with CRM facilitating streamlined interactions and increased patient engagement. The research examines CRM applications in drug delivery and nanomedicine, demonstrating how CRM can help monitor patient adherence, manage side effects, and adjust drug dosages. It also highlights CRM-enabled personalized drug delivery through tracking patient responses and identifying potential drug interactions. Challenges and opportunities related to CRM integration are addressed, including data privacy, security, and technological adaptation. Potential benefits, such as improved patient outcomes and cost savings, are also discussed. The paper underscores the potential of CRM in enhancing patient-centric approaches in drug delivery and nanomedicine and emphasizes the need for continued research. Future directions, such as integrating artificial intelligence into CRM systems, are suggested to enhance patient care further and optimize drug delivery processes.
Keywords:
Nanomedicine, Customer relationship management, Digital innovation, Drug delivery, Pharmacy.
References:
[1] Theresa M. Allen, and Pieter R. Cullis, "Liposomal Drug Delivery Systems: From Concept to Clinical Applications," Advanced Drug Delivery Reviews, vol. 65, no. 1, pp. 36-48, 2013.
[CrossRef] [Google Scholar] [Publisher Link]
[2] W. Bains, and B. Rattigan, "The Role of CRM in Healthcare: A Review of the Literature," Health Marketing Quarterly, vol. 34, no. 1, pp. 1-20, 2017.
[3] Irène Brigger, Catherine Dubernet, and Patrick Couvreur, "Nanoparticles in Cancer Therapy and Diagnosis," Advanced Drug Delivery Reviews, vol. 64, pp. 24-36, 2012.
[CrossRef] [Google Scholar] [Publisher Link]
[4] L. Chan, and N. Mitra, "Nanomedicine: Promises and Challenges for the Future of Public Health," International Journal of Nanomedicine, vol. 11, pp. 4831-4845, 2016. [5] K. Chaturvedi, Ganguly, and M. N. Nadagouda, "Carbon Nanotubes: A Review on Structure and Their Interaction with Proteins," Journal of Biomedical Science, vol. 20, no. 1, 2013.
[6] Fabienne Danhier et al., "PLGA-Based Nanoparticles: An Overview of Biomedical Applications," Journal of Controlled Release, vol. 161, no. 2, pp. 505-522, 2012.
[CrossRef] [Google Scholar] [Publisher Link]
[7] P. Deshpande, A. Jhaveri, and V. Patravale, "Solid Lipid Nanoparticles and Nanostructured Lipid Carriers: Emerging Lipid-Based Drug Delivery Systems," Expert Opinion on Drug Delivery, vol. 9, no. 3, pp. 325-341, 2012.
[8] Can Dincer et al., "Multiplexed Point-Of-Care Testing – xPOCT," Trends in Biotechnology, 35(8), 728-742.
[CrossRef] [Google Scholar] [Publisher Link]
[9] Owen S. Fenton et al., "Advances in Biomaterials for Drug Delivery," Advanced Materials, vol. 30, no. 29, 2018.
[CrossRef] [Google Scholar] [Publisher Link]
[10] N. K. Garg et al., "Advanced Targeted Drug Delivery Approaches for the Management of Cancer: A Comprehensive Review," Drug Delivery and Translational Research, vol. 7, no. 2, pp. 214-235, 2017.
[11] GBD, "Global, Regional, and National Incidence, Prevalence, and Years Lived with Disability for 328 Diseases and Injuries for 195 Countries, 1990-2016: a Systematic Analysis for the Global Burden of Disease Study 2016," Lancet, vol. 390, no. 10100, pp. 1211-1259, 2017.
[CrossRef] [Google Scholar] [Publisher Link]
[12] Suresh Vundavalli et al., "Biodegradable Super Absorbent Nano Polymer: Properties and its Applications," SSRG International Journal of Agriculture & Environmental Science, vol. 7, no. 6, pp. 59-71, 2020.
[CrossRef] [Google Scholar] [Publisher Link]
[13] Jeffrey Hrkach et al., "Preclinical Development and Clinical Translation of a PSMA-Targeted Docetaxel Nanoparticle with a Differentiated Pharmacological Profile," Science Translational Medicine, vol. 4, no. 128, 2012.
[CrossRef] [Google Scholar] [Publisher Link]
[14] K. K. Jain, "Nanomedicine: Application of Nanobiotechnology in Medical Practice," Medical Principles and Practice, vol. 17, no. 2, pp. 89-101, 2012.
[CrossRef] [Google Scholar] [Publisher Link]
[15] Piotr Kozarewicz, "Regulatory Perspectives on Acceptability Testing of Dosage Forms in Children," International Journal of Pharmaceutics, vol. 469, no. 2, pp. 245-248, 2014.
[CrossRef] [Google Scholar] [Publisher Link]
[16] Betty Y. S. Kim et al., "Nanomedicine," New England Journal of Medicine, vol. 363, no. 25, pp. 2434-2443, 2010.
[CrossRef] [Google Scholar] [Publisher Link]
[17] Robert Langer, "Biomaterials in Drug Delivery and Tissue Engineering: One Laboratory's Experience," Accounts of Chemical Research, vol. 33, no. 2, pp. 94-101, 2000.
[CrossRef] [Google Scholar] [Publisher Link]
[18] James F Leary, and Jaehong Key, "Nanoparticles for Multimodal in Vivo Imaging in Nanomedicine," International Journal of Nanomedicine, vol. 9, pp. 711-726, 2014.
[CrossRef] [Google Scholar] [Publisher Link]
[19] Vincent H.L. Lee, and Akira Yamamoto, "Penetration and Enzymatic Barriers to Peptide and Protein Absorption," Advanced Drug Delivery Reviews, vol. 4, no. 2, pp. 171-207, 1989.
[CrossRef] [Google Scholar] [Publisher Link]
[20] N. N. Mahmoud, "The Impact of CRM on Patient Adherence to Treatment Plans: A Review of the Literature," Journal of Health and Social Sciences, vol. 3, no. 3, pp. 341-356, 2018.
[21] Simona Mura, Julien Nicolas, and Patrick Couvreur, "Stimuli-Responsive Nanocarriers for Drug Delivery," Nature Materials, vol. 12, no. 11, pp. 991-1003, 2013.
[CrossRef] [Google Scholar] [Publisher Link]
[22] Dan Peer, "Nanocarriers as an Emerging Platform for Cancer Therapy," Nature Nanotechnology, vol. 2, no. 12, pp. 751-760, 2017.
[CrossRef] [Google Scholar] [Publisher Link]
[23] Mihail C. Roco, "The Long View of Nanotechnology Development: The National Nanotechnology Initiative at 10 years," Journal of Nanoparticle Research, vol. 13, no. 2, pp. 427-445, 2011.
[CrossRef] [Google Scholar] [Publisher Link]
[24] Komarala Narendra Babu et al., "An Updated Review on Nanoparticles Targeting Prostate Cancer," SSRG International Journal of Medical Science, vol. 9, no. 6, pp. 18-31, 2022.
[CrossRef] [Publisher Link]
[25] T. Schultz, and R. Desbordes, "The Role of Customer Relationship Management in the Pharmaceutical Industry: A Review," Health Policy and Technology, vol. 6, no. 1, pp. 1-10, 2017.
[26] Rajesh Singh, and James W. Lillard, "Nanoparticle-Based Targeted Drug Delivery," Experimental and Molecular Pathology, vol. 86, no. 3, pp. 215-223, 2009.
[CrossRef] [Google Scholar] [Publisher Link]
[27] Vladimir P. Torchilin, "Recent Advances with Liposomes as Pharmaceutical Carriers," Nature Reviews Drug Discovery, vol. 4, no. 2, pp. 145-160, 2005.
[CrossRef] [Google Scholar] [Publisher Link]
[28] Kathryn E. Uhrich et al., "Polymeric Systems for Controlled Drug Release," Chemical Reviews, vol. 99, no. 11, pp. 3181-3198, 1999.
[CrossRef] [Google Scholar] [Publisher Link]
[29] C. Lee Ventola, "The Nanomedicine Revolution: Part 1: Emerging concepts," Pharmacy and Therapeutics, vol. 37, no. 9, pp. 512-525, 2012.
[Google Scholar] [Publisher Link]
[30] Volker Wagner et al., "The Emerging Nanomedicine Landscape," Nature Biotechnology, vol. 24, no. 10, pp. 1211-1217, 2006.
[CrossRef] [Google Scholar] [Publisher Link]
[31] D. M. West, "The Promise and Peril of Electronic Health Records," Science and Technology, vol. 27, no. 4, pp. 63-70, 2011.
[32] George M Whitesides, "The 'Right' size in Nanobiotechnology," Nature Biotechnology, vol. 21, no. 10, pp. 1161-1165, 2003.
[CrossRef] [Google Scholar] [Publisher Link]
[33] M. T. Halpern, and M. A. Romaire, "Use of Electronic Medical Records in Oncology Outcomes Research," Clinical Outcomes Research, vol. 6, pp. 1-15, 2014.
[34] Sanjeeb K. Sahoo, and Vinod Labhasetwar, "Nanotech Approaches to Drug Delivery and Imaging," Drug Discovery Today, vol. 8, no. 24, pp. 1112-1120.
[CrossRef] [Google Scholar] [Publisher Link]