Performance Improvement of Biomass Cookstove with the Help of Swirl Inducement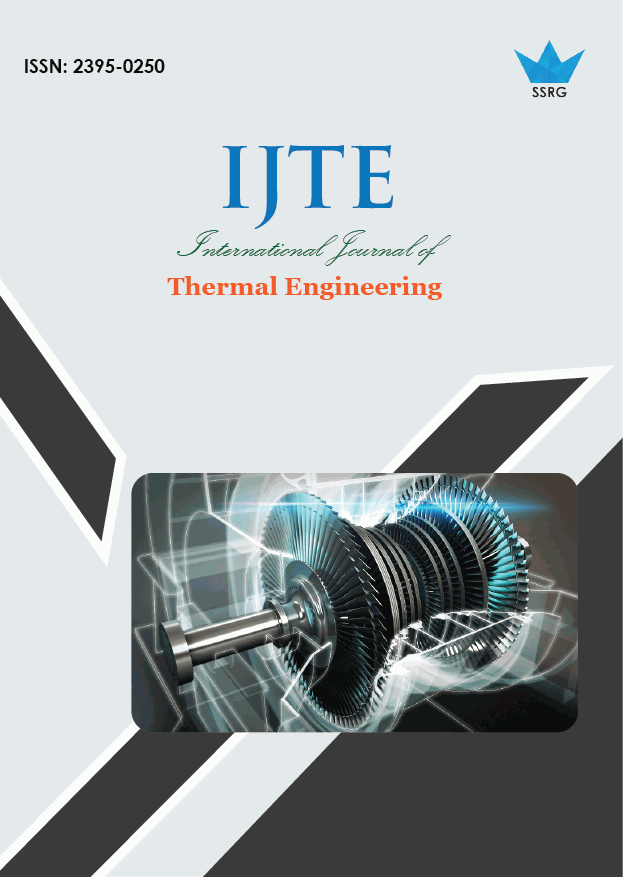 International Journal of Thermal Engineering
© 2022 by SSRG - IJTE Journal
Volume 8 Issue 2
Year of Publication : 2022
Authors : Yash Hareshbhai Beladiya

10.14445/23950250/IJTE-V8I2P101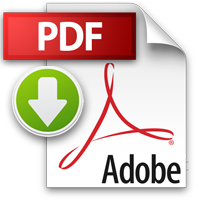 How to Cite?
Yash Hareshbhai Beladiya, "Performance Improvement of Biomass Cookstove with the Help of Swirl Inducement," SSRG International Journal of Thermal Engineering, vol. 8, no. 2, pp. 1-6, 2022. Crossref, https://doi.org/10.14445/23950250/IJTE-V8I2P101
Abstract:
In developing countries, most of the population lives in rural areas. They mostly use coal or biomass for heating their homes and preparing food. This process would increase indoor air pollution, which is detrimental to the health of the family members who live in those houses. The experiment has been carried out to increase the performance of biomass cookstoves both in terms of efficiency and pollution by incorporating a swirl vane instrument made up of a galvanized iron sheet. The experiments have been conducted with a 3-stone open fire stove, an improved natural draught cookstove with and without attaching a swirl vane burner. Water boiling tests, emission tests, and particulate matter measurements have been done for the various parameters. It has been found that the swirl helps mix secondary air with the hot gases, resulting in an evenly distributed heat beneath the pot and cleaner Combustion of fuel. The efficiency of the improved biomass cookstove is enhanced by 4% with the help of a swirling flame, and the reduction in the usage of fuel, particulate matter, carbon monoxide, hydrocarbons, etc., is noted. It can be said that the mere incorporation of a swirling instrument into a biomass cookstove will help to reduce indoor air pollution and fuel usage, which improves the health of poor people
Keywords:
Biomass cookstove, Combustion, Efficiency, Emission, Swirling flame.
References:
[1] M. L. Clark, J. L. Peel, J. B. Burch, . T. L. Nelson, M. M. Robinson, S. Conway, A. M. Bachand, and S. J. Reynolds, Impact of
Improved Cookstoves on Indoor Air Pollution and Adverse Health Effects Among Honduran Women, International Journal of
Environmental Health Research, 19(5)(2009)357-368.
[2] K. R. Smith, M. Jerrett, H. R. Anderson, Burnett, R, Stone, V., Derwent, R., Atkinson, R., Cohen, A., Shonkoff, S., Krewski, D., Pope,
C., Thun, M. and Thurston, G., Public health benefits of strategies to reduce greenhouse-gas emissions: health implications of shortlived greenhouse pollutants.,The Lancet, 374(9707)(2009) 2091-2103.
[3] The world health report 2002- Reducing Risks, Promoting Healthy Life., Geneva: World Health Organization,(2002).
[4] J. M. Hafner, G. Uckert, H. K. Hoffmann, T. S. Rosenstock, S. Sieber, and A. A. Kimaro, Efficiency of Three-Stone Fire and Improved
Cooking Stoves using on-farm off-farm fuels in semi-arid Tanzania, Energy for Sustainable Development, 59(2020)199-207.
[5] A. Williams, J. Jones, L. Ma, and M. Pourkashanian, Pollutants from the combustion of solid biomass fuels, Progress in Energy and
Combustion Science, 38(2)(2012) 113-137.
[6] M. P. Kshirsagar and V. R. Kalamkar, A comprehensive review on biomass cookstoves and a systematic approach for modern
cookstove design, Renewable and Sustainable Energy Reviews, 30(2014) 580-603.
[7] Test Results of Cook Stove Performance, Aprovecho Research Center, Shell Foundation, United States Environmental Protection
Agency.
[8] J. J. Jetter and P. Kariher, Solid-fuel household cook stoves: Characterization of performance and emissions, Biomass and Bioenergy,
33(2) (2009)294-305.
[9] N. MacCarty, D. Still and D. Ogle, Fuel use and emissions performance of fifty cooking stoves in the laboratory and related benchmarks
of performance, Energy for Sustainable Development, 14(3) (2010) 161-171.
[10] J. Jetter, Y. Zhao, K. R. Smith, B. Khan, T. Yelverton, P. DeCarlo, and M. D. Hays, Pollutant Emissions and Energy Efficiency under
Controlled Conditions for Household Biomass Cookstoves and Implications for Metrics Useful in Setting International Test Standards,
Environmental Science & Technology, 46(2012) 10827−10834.
[11] P. Raman, N. K. Ram, and R. Gupta, Development, design and performance analysis of a forced draft clean combustion cookstovepowered by a thermos-electric generator with multi-utility options, Energy, 69(2014) 813-825.
[12] K. S. Thacker, K. M. Barger, and C. A. Mattson, Balancing technical and user objectives in the redesign of a Peruvian cookstove,
Development Engineering, 2(2017) 12-19.
[13] N. Panwar and N. Rathore, Environment friendly biomass gasifier cookstove for community cooking, Environmental Technology,
36(18)(2015) 2308-2311.
[14] R. Hanbar and P. Karve, National Programme on Improved Chulha (NPIC) of the Government of India: an overview., Energy for
Sustainable Development, 6( 2)(2002) 49-55.
[15] A. K. Gupta, D. . G. Lilley, and N. Syred Swirl flow, Tunbridge Wells: Abacus Press, (1984).
[16] C. Chan, K. Lau, W. Chin, and R. Cheng, Freely propagating open premixed turbulent flames stabilized by swirl, Symposium
(International) on Combustion, 24(1)(1992) 511-518.
[17] V. Shtern, A. Borissov, and F. Hussain, Temperature distribution in swirling jets, International Journal of Heat and Mass Transfer,
41(16)(1998) 2455-2467.
[18] F. Carbone, E. L. Carlson, D. Baroni, and A. Gomez, The Whirl Cookstove: A Novel Development for Clean Biomass Burning,
Combustion Science and Technology, 188(4-5)(2016) 594-610.
[19] B. Repic, A. Eric, D. Djurovic, A. Marinkovic and G. Zivkovic, Experimental Determination of the Swirl Burner Laboratory Models
Hydraulic Resistance, Procedia Engineering, 42(2012) 672-682.
[20] S. Bhandari, S. Gopi, and A. Date, Investigation of CTARA wood-burning stove. Part I. Experimental investigation, Sadhana,
13(4)(1988) 271-293.
[21] V. H. Honkalaskar, U. V. Bhandarkar and M. Sohoni, Development of a fuel efficient cookstove through a participatory bottom-up
approach, Energy, Sustainability and Society,16(3)(2013)1-21.
[22] S. Kumar, Effects of Retrofit on Thermal Performance and Emission Level of Wood-Fired Cook Stove, International Journal of
Innovative Science and Research Technology,4(4)(2019) 132-138.
[23] A. Surjosatyo and F. N. Ani, Study of Enhancing the Swirl Burner Performance On a Small scale Biomass Gasification, International
Journal of Engineering & Technology, 11( 4) (2011)20-29.
[24] Partnership for Clean Indoor Air : Stove testing, [Online]. Available: https://pciaonline.org/testing/. [Accessed 2022 April 30].
[25] M. DeFoort, C. L'Orange, C. Kreutzer, N. Lorenz, W. Kamping and J. Alders, Stove Manufacturers Emissions & Performance Test
Protocol, Clean Cooking Alliance.
[26] M.D. Saputra, A. A. P. Susastriawan, I.M. Suardjaja, B.W. Sidharta,(2019). Performance and CO/CO2 Emission of Three Different
Biomass Stoves Fed With Coconut Shell Briquettes. SSRG International Journal of Mechanical Engineering 6(10), 8-11(2019)