Vehicle Monitoring, Tracking and Accident Rescue System using IOT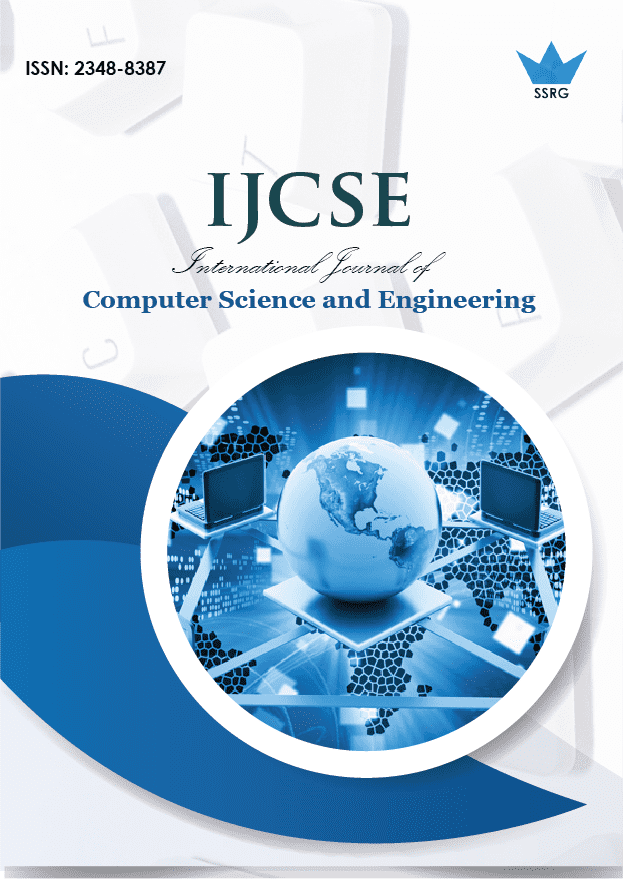 International Journal of Computer Science and Engineering
© 2018 by SSRG - IJCSE Journal
Volume 5 Issue 5
Year of Publication : 2018
Authors : Tk Senthilkumar, Harishripriya M, Vishniu Ks
Citation:
MLA Style:
Tk Senthilkumar, Harishripriya M, Vishniu Ks, "Vehicle Monitoring, Tracking and Accident Rescue System using IOT" SSRG International Journal of Computer Science and Engineering 5.5 (2018): 17-20
APA Style:
Tk Senthilkumar, Harishripriya M, Vishniu Ks,(2018). Vehicle Monitoring, Tracking and Accident Rescue System using IOT. SSRG International Journal of Computer Science and Engineering 5(5), 17-20.
Abstract:
Accidents have increased as the number of automobiles on road have increased accordingly the speed have increased due to advancement in technology that led to caused major loss of death. The present vehicle accidents and the rescue system used predominantly is having some disadvantages, which may look more efficient if there is more features added on it. Many lives could have been saved if emergency service could get accident information and reach in time. Nowadays, GPS has become an integral part of a vehicle system. This project has a GPS receiver, speed sensor and Accelerometer to monitor speed of a vehicle and detect accident based on crash sensors, monitored speed and send accident location to an Alert Centre. This proposal targets on real-time monitoring of the vehicle and keeps the record of the location so that they can track the location of the vehicle with the previous data even if the tracking system fails or the hardware is damaged. When the vibration sensor triggers based on the threshold limit and below the specified speed, it will assume that an accident has occurred. The system will then send the accident location acquired from the GPS along with the time and the speed by utilizing the GSM network. This will help to reach the rescue service in time and save the valuable human life.
References:
[1] A.Anusha , Syed Musthak Ahmed ,(2017) International Conference on Recent Trends in Electrical, Electronics and Computing Technologies.
[2] P.Joythi and G.Harish, (2016) International Conference on Communication and Electronics Systems[ICCES]. Gangadhar M, Madhu M S, Prof. Pushpalatha S,"Vehicle Tracking and Monitoring By ARM7",International Journal of Electrical and Electronics Engineering (SSRG-IJEEE),Volume1 Issue4 2014.
[3] PrashantA.Shinde ,Mr.Y.B.Mane , PandurangH.Tarange, (2015) International Conference on Circuit, Power and Computing Technologies[ICCPCT].
[4] SeokJu Lee, GirmaTewolde, Jaerock Kwon,(2014) IEEE World Forum on Internet of Things[IOT].
[5] SeoJu Lee; Tewolde, G.; JaerockKvoin." Design and implementation of vehicle tracking system using GPS/GSM/GPRS technology and smartphone applications." Internet of Things(WF-Iot),2014 IEEE World Forum on , vol., no., pp.353,358,6-8 March 2014.
[6] Al Rashed. M.A.; Oumar, O.A.; Singh, D., "A real time GSM/GPS based tracking system based on GSM mobile phone," Future Generation Communciation Technology(FGCT 2013 Second Conference on,vol.,no.,pp.65,68,12 Nov.2013.
[7] Thompson A.F , Gabriel A.J , Alese B.K,"Design Of A Hybrid Aircraft Tracking System For Developing Countries",International Journal of Computer & Organization Trends (IJCOT),Volume-1 Issue-3 2011.
[8] HoangDatpham;Drieberg,M,; Chi Coung Nguyen, "Development of vehicle tracking system using GPS and GSM modem." Open Systems(ICOS), 2013 IEEE Conference on., Vol., on., pp.89,94,2-4 Dec.2013.
[9] Zhigang Shang, Wenli; He, Chao; Zhou, Xiaofeng; Han, Zhonghua;Peng, Hui; Shi, Haibo, "Advanced vehicle monitoring system based onarcgissilverlight,"Modelling, Identification & Control (ICMIC), 2012Proceedings of International Conference on , vol., no., pp.832,836, 24-26 June 2012.
[10] Dr.SayleeGharge, ManalChhaya, Gaurav Chheda,Jitesh Deshpande, "Real time bus monitoring system using GPS," An International Journal of EngineeringScience and Technology, Vol. 2, Issue 3, June 2012.
[11] I Made Oka Widyantara, Nyoman Putra Sastra,"Internet of Things for Intelligent Traffic Monitoring System: A Case Study in Denpasar",International Journal of Computer Trends and Technology (IJCTT),Volume-30 Number-3 2015.
[12] Pradip Suresh Mane, VaishaliKhairnar,"Analysis of bus tracking system using GPS on smart phones," IOSR Journal of Computer Engineering (IOSR-JCE), Volume 16, Issue 2, Ver.XII, pp: 80-82, 2014.
[13] Hemin Jose, LekshmyHarikrishnan, "A Review on vehicular monitoring and tracking," IOSR Journal ofElectronics and Communication Engineering (IOSR-JESE), Volume 9, Issue 3, Ver.1, pp: 20-23, (May-Jun) 2014.
Key Words:
GPS(Global Positioning System), GSM(Global System for Mobile)