SSRG International Journal of Computer Science and Engineering ( IJCSE )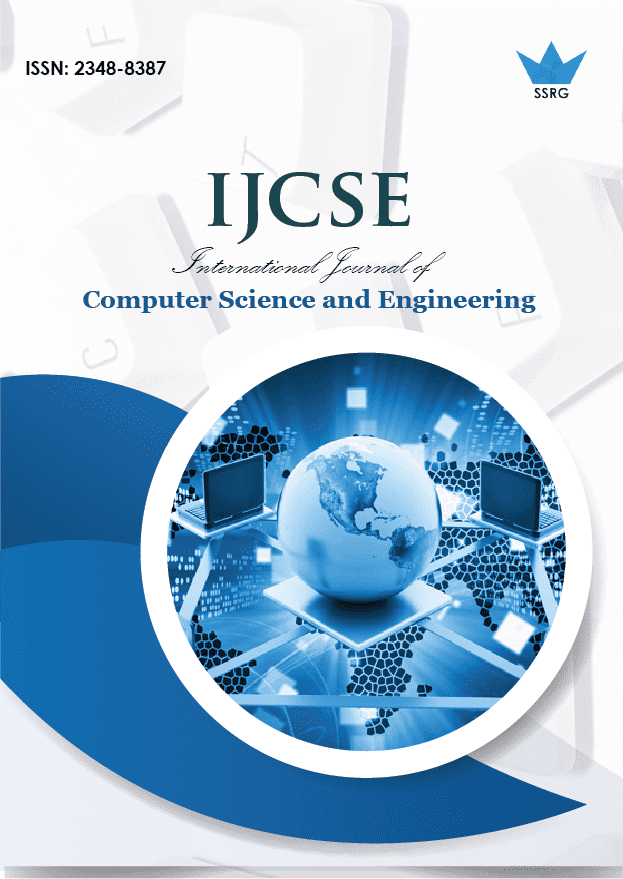 | | |
| --- | --- |
| Editor in Chief | Dr.Osamah Ibrahim Khalaf, |
| | Al-Nahrain University, |
| | Al-Nahrain Nanorenewable Energy Research Center, Baghdad, Iraq. |
| E-ISSN | 2348 - 8387 |
| Publication Frequency | 12 Issue per Year |
| Publisher | Seventh Sense Research Group® ( SSRG ) |
| Paper Submission id | ijcse@ssrgjournals.org |
| Impact Factor | 0.98 |
SSRG International Journal of Computer Science and Engineering ( SSRG - IJCSE ) is a scholarly peer reviewed research publishing Journal.
Aim and Scope:
SSRG International Journal of Computer Science and Engineering -- IJCSE. The aim of the journal is to share knowledge of algorithms, software, and architectures, and to transmit lessons-learned to a broad scientific audience in the field of Computer Science and Engineering. The computational and data-centric problems faced by scientists and engineers transcend disciplines, IJCSE is a cross-disciplinary, international publication that meets this need by presenting contributions of high interest and educational value from a variety of fields, including - but not limited to - application of computer science and engineering in physics, biology, chemistry, and astronomy.
IJCSE emphasizes innovative applications in advanced computing, simulation, and analytics, among other cutting-edge techniques. IJCSE publishes peer-reviewed research articles, and also runs departments spanning news and analyses, topical reviews, tutorials, case studies, and more.
Benefits of IJCSE Authors:
High visibility.
"Digital Object Identifier (DOI)" number to each published article.
IJCSE provides "Hard copy of Journal and Certificate" to Authors.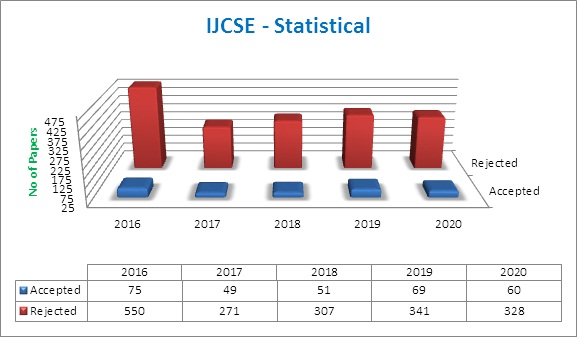 Authors Geographical Coverage :
USA, Nigeria, China, India, Malaysia, Iran, Indonesia, Bangladesh, Pakistan, Asia, Afica, Japan, Germany, Saudi Arabia, etc.