Impact of Software Defined Networking for Wireless Sensor Networks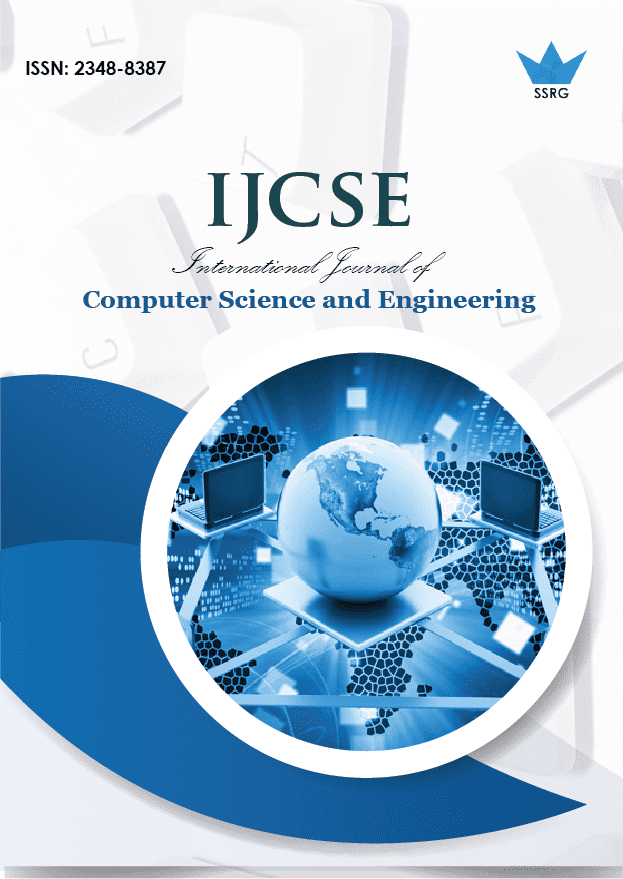 International Journal of Computer Science and Engineering
© 2019 by SSRG - IJCSE Journal
Volume 6 Issue 4
Year of Publication : 2019
Authors : Nidhi Dandotiya, Abhinandan Singh Dandotiya, Dr. Shashikant Gupta

10.14445/23488387/IJCSE-V6I4P102
How to Cite?
Nidhi Dandotiya, Abhinandan Singh Dandotiya, Dr. Shashikant Gupta, "Impact of Software Defined Networking for Wireless Sensor Networks," SSRG International Journal of Computer Science and Engineering , vol. 6, no. 4, pp. 6-10, 2019. Crossref, https://doi.org/10.14445/23488387/IJCSE-V6I4P102
Abstract:
The main feature of Software Defined Networking (SDN) is the basic principle of decoupling a device's control plane from its data plane. This simplifies network management and gives network administrators a remarkable control over the network elements. As the control plane for each device within the network is now implemented on a separate controller, this reliefs individual devices from the overhead caused by complex routing. Specifically, this feature has been shown to be extremely beneficial in the case of resource-constrained Wireless Sensor Networks (WSNs). While keeping the control logic away from the low-powered nodes, the WSNs can resolve their major issues of resource under utilization and counter-productivity. This paper highlights the concept of Software-Defined Wireless Sensor Networks SD-WSN and the base station architecture for WSN based on SDN with a review of benefits of this technology. the importance of adopting the SDN in the WSNs as a relatively new networking paradigm. This is introduced through a comprehensive survey on relevant networking paradigms and protocols supported by a critical evaluation of the advantages and disadvantages of these mechanisms.
Keywords:
SDWSN, SD frame work , Data Center, cloud services.
References:
[1] EACP: Energy Aware Clustering Protocol for system Optimization in Heterogeneous Sensor NetworkShashi Kant Gupta and Dr. Saurabh Shrivastva SPC 2013, LNCS pp. 149–158, 2013
[2] J. Zhu and Papavassiliou , " On the energy efficient organization and lifetime of multi-hop sensor networks" IEEE Comm. Letters. Vol. 7, No. 11, pp. 537- 539, Nov. 2003.
[3] Handy, M.J., M. Haase and D. Timmermann, 2002. "Low energy adaptive clustering hierarchy with deterministic cluster-head selection". Proceedings of the 4th International Workshop on Mobile and Wireless Communications Network, September 9-11, 2002Stockholm, Sweden, pp: 368-372.
[4] S. D. Muruganathan, D. C. F. Ma, R. I. Bhasin and A. Fapojuwo, "A centralized energy efficient routing protocol for wireless sensor networks," IEEE Comm. Mag., vol.43, pp. 8-13, 2005.
[5] R. Soua and P. Minet, "A survey on energy efficient techniques in wireless sensor networks,"WMNC, 2011 pp. 1-9, Oct. 2011.
[6] T. Luo, H.-P. Tan, and T. Quek, "Sensor Ope a Slavica Tomovi*, Milutin Radonji , Milica Pejanovic-Djurisic , Igor Radusinovic Software-defined wireless sensor networks: opportunities and challenges. ETF Journal of Electrical Engineering, Vol. 21, No. 1, December 2015.