Voip Based Wifi Calling System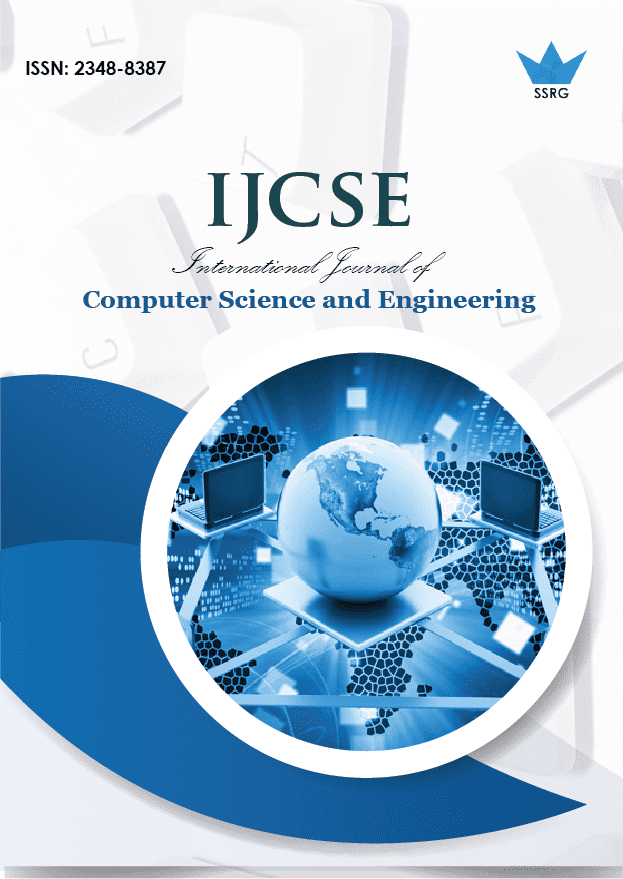 International Journal of Computer Science and Engineering
© 2019 by SSRG - IJCSE Journal
Volume 6 Issue 9
Year of Publication : 2019
Authors : DR.L.H. Patil, Samruddhi Parkhi, Karishma Parmar,Ketan Deshmukh, Joel Kokane,Surbhi Mishra

10.14445/23488387/IJCSE-V6I9P102
How to Cite?
DR.L.H. Patil, Samruddhi Parkhi, Karishma Parmar,Ketan Deshmukh, Joel Kokane,Surbhi Mishra, "Voip Based Wifi Calling System," SSRG International Journal of Computer Science and Engineering , vol. 6, no. 9, pp. 7-9, 2019. Crossref, https://doi.org/10.14445/23488387/IJCSE-V6I9P102
Abstract:
This document is a survey of the current state of the art in voice communication over wireless networks. The properties VoIP are presented, then the issues related to the deployment of VoIP are analyzed. The main findings of this survey are the following. WLAN QoS parameters have high variability in real-world environments, with a significant effect on application performance. Existing WLAN QoS mechanisms are only of limited use for managing contention for applications with different QoS requirements. VoIP is a multimedia application that requires timely servicing of voice traffic; this is a challenging task, even when using QoS enforcement. Roaming between access points introduces communication gaps that can be unacceptably large for real-time applications.
Keywords:
VoIP,QoS,WLAN,Security, Usage, Capacity.
References:
[1] Akshay Khamankar1, Amogh Phirke2, Khushboo Shah3 , Diksha Rangare4 Proffesor Ashwin Shinde5 International Research Journal of Engineering and Technology (IRJET) e-ISSN: 2395 -0056 Volume: 04 Issue: 02 | Feb -2017
[2] Rahul C. Vaidya, Prof. S.S. Kulkarni International Journal of Scientific & Engineering Research Volume 3, Issue 12, December-2012
[3] Urjashee Shaw Department of CSE & IT School of Technology Assam Don Bosco University Guwahati, Assam, India Bobby Sharma Department of CSE & IT School of Technology Assam Don Bosco University Guwahati, Assam, India International Journal of Computer Applications (0975 – 8887) Volume 139 – No.2, April 2016
[4] Haniyeh Kazemitabar, Sameha Ahmed, Kashif Nisar, Abas B Said, Halabi B Hasbullah Department of Computer & Information Sciences Universiti Teknologi PETRONAS Vol. 2 (2) – September 2010
[5] Răzvan Beuran Internet Research Center Japan Advanced Institute of Science and Technology (JAIST) April 20, 2006.
[6] VoIP Implementation Using Asterisk PBX , IOSR Journal of Business and Management (IOSR-JBM) e-ISSN: 2278-487X, p-ISSN: 2319-7668. Volume 15, Issue 6 (Jan. 2014), PP 47-53 www.iosrjournals.org
[7] Implementing the Voip Communication with Asterisk as Server using Raspberry Pi, International Journal of Engineering Research & Technology (IJERT) ISSN: 2278-018 2017
[8] Voice Over Internet Protocol (VoIP) By BUR GOODE, SENIOR MEMBER, IEEE
[9] Design and Implementation of Wi-Fi based Intercom System using ARM 11, International Journal of Innovative Research in Science, Engineering and Technology 2018
[10] A. S. Abdelrahman, Rashid A. Saeed, and R. A. Alsaqour, "Qos Performance Study Of Real-Time Transport Protocol Over VoIP", ARPN Journal of Engineering and Applied Sciences, vol. 11, no. 9, May2016.