The Developmental Patterns of Injera Baking Stoves: Review on the Efficiency, and Energy Consumption in Ethiopia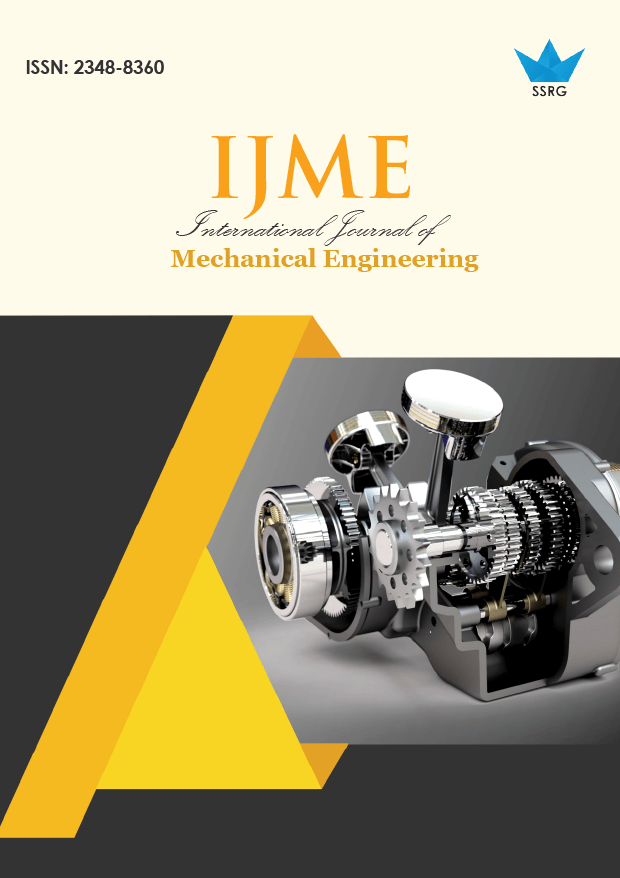 International Journal of Mechanical Engineering
© 2020 by SSRG - IJME Journal
Volume 7 Issue 1
Year of Publication : 2020
Authors : Mulugeta Tadesse

10.14445/23488360/IJME-V7I1P102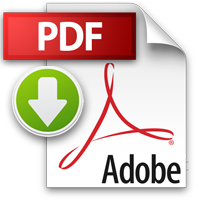 How to Cite?
Mulugeta Tadesse, "The Developmental Patterns of Injera Baking Stoves: Review on the Efficiency, and Energy Consumption in Ethiopia," SSRG International Journal of Mechanical Engineering, vol. 7, no. 1, pp. 7-16, 2020. Crossref, https://doi.org/10.14445/23488360/IJME-V7I1P102
Abstract:
Injera will continue to be the staple food for Ethiopians and Eritreans and some parts of east Africa in years to come. To efficiently bake, Injera using various types of stoves, research, and development work for Injera baking have been conducted so far and is critical. The use of energy sources is dominantly biomass is used for Injera baking followed by electricity yet. Electricity is mainly used in urban dwellers of the country which is a limited one. Alternative energy sources such as solar thermal and biogas can be used for baking Injera alternatively.
There are different types of Injera baking stoves design in Ethiopia using biomass energy such as open fire three-stone stove, Mirt stove (includes improved one with high chimney, stand types), Burayou Injera baking stove Sodo, Awuramba, Tehesh indicating developmental patterns of stove based on the aim to reduce specific fuel consumption as well as efficiency by reducing energy losses during baking. Thus, it is determined that the average specific fuel consumption of three-stone open fire was 929 g/kg of Injera, Mirt stove is 535g/kg of Injera, Gonziye is 617 g/kg of Injera, Awuramba is 573 g/kg of Injera while Sodo is 900 g/kg of Injera. The other Injera baking stoves were developed for baking Injera using solar thermal energy and biogas sources are designed to attain the average required surface temperature of Injera baking pan or Mitad. It is found that the average surface temperature of the concentric type solar thermal Injera baking stove is 148 oC, parabolic type solar Injera baking stove is 200 oC, the electric stove is 225 oC using 3.75 KW electricity, WASS electrical is 220 oC consuming 1.4 KW electricity and biogas 210 oC.
Further investigation is needed to continue the developmental patterns of the Injera baking system by improving the efficiency of the stove by reducing energy losses there has needed that the baking pan or Mitad be improved.
Keywords:
Baking, Energy, Fuel consumption, Injera, stove, Temperature
References:
[1] Asfafaw HT, Mulu BK, Ole JN. Design and development of solar thermal Injera baking: steam-based direct baking, Energy Procedia. 57 (2014) 2946–55.
[2] Beyene AD, Koch SF. Clean fuel-saving technology adoption in urban Ethiopia,. Energy Econ. 36 (2013) 605–13.
[3] Ali I. Ethiopian traditional closed stove: a preliminary survey in selected areas. (1981).
[4] Yosef AF. Assessing environmental benefits of Mirt stove with particular reference to indoor air pollution (carbon monoxide & suspended particulate matter) and energy conservation. (2007) [Msc thesis].
[5] Shimelis T. Attempts in renewable energy technologies and major stove activities in Ethiopia, The 4th regional training course on management of community biomass energy programs. (1991).
[6] Tim W. Cooking efficiency improvement& new fuels marketing project, Energy One Project (1991).
[7] Tsige Abreha. The Tehesh efficient biomass stove; Tigrai, Ethiopia, Mekelle Rural Technology Promotion Center, PO Box 556, Mekelle, Tigrai,
[8] MoA/GTZ MoAG. National workshop on household energy in Ethiopia; (1999). Mulugeta W. Rotary baking system and method. (2011).
[9] Endale G,LakewH, AtnafuT, Chekol M. Cooking efficiency improvement & newfuel marketing project, — report on Injera stove. (1992).
[10] Hatfield M, Still D, MacCarty N. Ethiopian Mirt stove: results of testing and modification. (2006).
[11] Than ThanAye, Cho Cho Mar, A One – step Catalytic Production of Biodiesel from Waste Cooking Oil, SSRG International Journal of Chemical Engineering Research 6(3) (2019) 1-4.
[12] Walelign G, Alemnesh T, Negussie M, Tufa AZ. A report on controlled cooking test (CCT) results on Awramba stove. (2013).
[13] Kamil Dino Adem Demiss Alemu Ambien; A review of Injera baking technologies in Ethiopia,: Challenges and gaps. (2017)
[14] Abdulkadir AH, Demiss A A,OleNJ. Performance investigation of solar-powered Injera baking oven for indoor cooking,. ISES Solar World Congress proceedings, Kassel, Germany (2011) 186–96.
[15] Mekonnen MT. Design and manufacturing of laboratory model for solar-powered Injera baking oven, [Msc Thesis] Addis Ababa University (2011).
[16] Gallagher A. A solar fryer. Sol Energy 85 (2011) 496–505.
[17] Anteneh G. A report on a controlled cooking test of Gonzie stove, GIZ Energy Coordination Office (GIZ ECO-Ethiopia) report. (2014).