Seaweed as an internal curing agent & Strengthening in concrete –A Review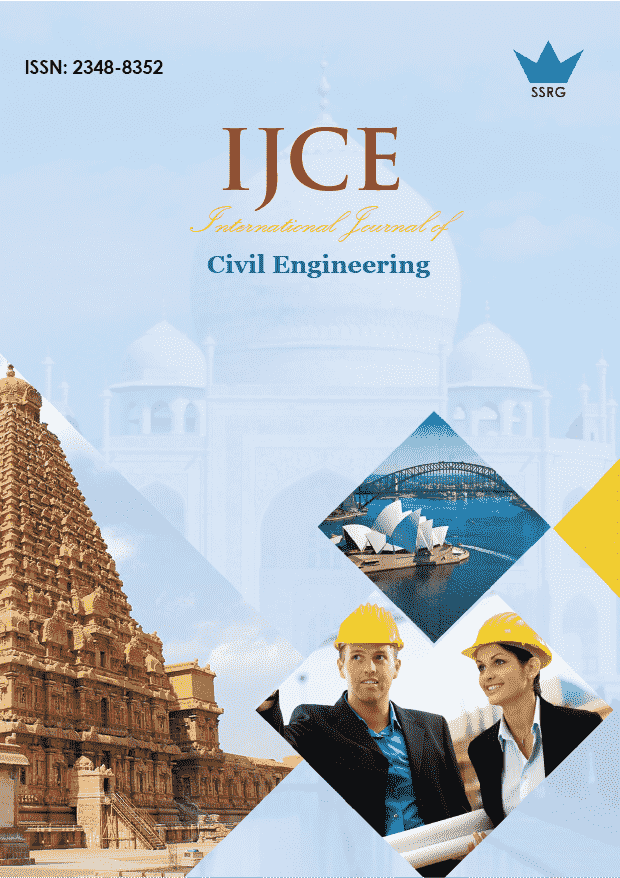 International Journal of Civil Engineering
© 2017 by SSRG - IJCE Journal
Volume 4 Issue 6
Year of Publication : 2017
Authors : Prathik Kulkarni, Dr.A.Muthadhi

10.14445/23488352/IJCE-V4I6P115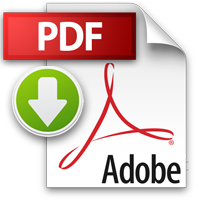 How to Cite?
Prathik Kulkarni, Dr.A.Muthadhi, "Seaweed as an internal curing agent & Strengthening in concrete –A Review," SSRG International Journal of Civil Engineering, vol. 4, no. 6, pp. 94-97, 2017. Crossref, https://doi.org/10.14445/23488352/IJCE-V4I6P115
Abstract:
Increase in the developmental activities world over the demand for construction materials is increasing exponentially. India is also aiming at a high developmental rate compared to other nations in Asia there is a heavy demand for building materials in the domestic market day by day. Now a days the main focus is on sustainable development. Green construction materials take an important role in sustainable development. Seaweed is pure natural material that offers numerous advantages such as, Excellent heat insulation and heat capacity characteristics as well full Bio-degradability and strong carbon-dioxide fixation. Studies have been done on seaweed since 20 years in different areas such as Food, Cosmetic, construction industry (Concrete, Unfired Clay bricks, Roofs, Novel Biofiller)…etc Studies done on concrete were mostly focusing on increasing the strength of concrete but no researcher has focused on how seaweed can increase the strength of the concrete and use of seaweed as an internal curing agent. In this paper, we just want to review the literature and the importance of seaweed and its uses in concrete, a different test like Compressive, Split Tensile, Flexure and Chemical composition is carried out.
Keywords:
Seaweed, Novel Biofiller, Carbon-dioxide Fixation, Roofs, Unfired Clay Bricks, Biodegradability, internal curing.
References:
1. Project report: the cultivation of seaweeds in Japan and its possible application in the Atlantic provinces of Canada; (A report on a visit to Japan in October, 1966): Constance I. MacFarlane Nova Scotia Research Foundation Halifax, Canada.
2. Neville, A.M. (1995) Properties of concrete, fourth edition, Pearson Education Limited, England.
3. Mehta, P.K. (1997) Durability- Critical issues for the future. Concrete International.
4. Brown MT (1998) The seaweed resources of New Zealand. In Critchley AT, Ohno M (eds), Seaweed Resources of the World. Japan International Cooperation Agency, Yokosuka.
5. W. Lindsey Zemke-White(1999), World seaweed utilization: An end-of-century summary, Journal of Applied Phycology 11: 369–376, 1999.© 1999 Kluwer Academic Publishers. Printed in the Netherlands
6. Plank J (2005) Applications of Biopolymers in construction engineering. In: Steinau chel A (ed) Biopolymersonline. Wiley-VCH Verlag GmbH & Co. KGaA, Weinheim
7. Ann, Y.K.; Jung, H.S.; Kim, H.S; Kim, S.S.; Moon, H.Y.(2006) Effect of calcium nitrite-based corrosion inhibitor in preventing corrosion of embedded steel in concrete.
8. Glasser, F.P.; Marchand, J.; and Samson, E. (2008) Durability of concrete- degradation phenomena involving detrimental chemical reactions.
9. Han YH, Han SO, Cho DH, Kim HI. Kenaf/polypropylene bio-composites: effects of electron beam irradiation and alkali treatment on kenaf natural fibers. Compos Interfaces 2007
10. Narasimha Rao, (2008)seasonal variation in biomass and primary productivity of three estuarine red algae at bhiravapalem of Godavari estuary, Andhra Pradesh, seaweed res. Utilin. Vol.31 (1&2), 49-55, 2008, 0971-7560
11. Narasimha Rao , (2009)spore shedding in marine red algae of the Indian coast: a review, advances in pollen and spore research vol. Xxvii, 43-53. , 2009, ISBN 81-7019-445-8.
12. K. Prasanna lakshmi,(2009) some numerical studies on marine algae of visakhapatnam coast, j. Algal biomass utln. Vol. 1, 60-85, 2009, 2229-6905.
13. K. Satya rao, (2011) seasonal studies on marine algae of the bhimili coast, journal algal biomass utln. Vol. 2(2), 69-82. , 2011, 2229-6905.
14. Sri Hari Babu Jayakumar, (2011)biodeterioration of coastal concrete structures by macroalgae - Alva fascia, the journal of marine science and technology, vol. 19, no. 2, pp. 154-161 (2011)
15. C. Periyasamy(2013) social upliftment of coastal fisherwomen through seaweed (kappa PHY cus Alvarez (doty) doty) farming Tamil Nadu, India, received: 26 may 2013 /Revised and Accepted: 3 December 2013 / published online: 22 December 2013 springer science+business media dordrecht 2013
16. S.athithan(2014); growth performance of a seaweed, kappa PHY cut Alvarez underlined earthen pond condition in tharuvaikulam of thoothukudi coast, south-east of India; research journal of animal, veterinary and fishery sciences,issn 2320 – 6535 vol. 2(1), 6-10, January (2014) res. J. Animal, veterinary and fishery sci.
17. N.vidyasagar lal,(2015)study on the influence of marine algae properties by using concrete, an international journal of academic research in: 2348-7666: vol.2, issue-4(4), October- December, 2015 impact factor: 1.855.
18. R. Praveena(2016) a review of application of seaweed in the construction industry, International journal of emerging technology and advanced engineering, (issn 2250-2459, iso 9001:2008 certified journal, volume 6, issue 9, September 2016.