Analytical Prescription Models of Lightweight Concrete Mixtures With (Leca) Expanded Clay Aggregate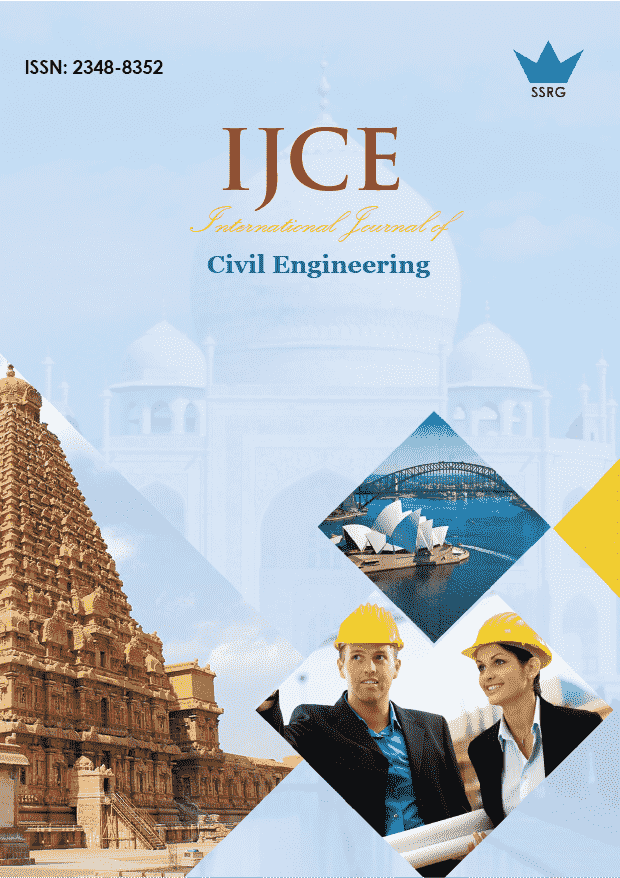 International Journal of Civil Engineering
© 2020 by SSRG - IJCE Journal
Volume 7 Issue 4
Year of Publication : 2020
Authors : Jovana Jovanovic

10.14445/23488352/IJCE-V7I4P105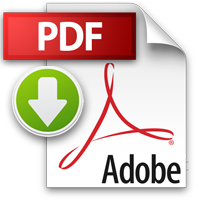 How to Cite?
Jovana Jovanovic, "Analytical Prescription Models of Lightweight Concrete Mixtures With (Leca) Expanded Clay Aggregate," SSRG International Journal of Civil Engineering, vol. 7, no. 4, pp. 22-27, 2020. Crossref, https://doi.org/10.14445/23488352/IJCE-V7I4P105
Abstract:
Lightweight aggregate concrete is a novelty in the construction industry, and it attracts a lot of attention. In this manuscript, the three batches of lightweight concrete mixtures (LC 16/18, LC 18/20, and LC 20/22) were designed. The highlighted section was based on the calculation pattern of these lightweight concrete mixtures' prescription models. The scrutiny on the trial lightweight concrete mixtures was conducted at Joint Research Centre in Ispra, Italy. The overall significance lies in composing the trial lightweight concrete mixtures with satisfying features based on this calculation pattern. Besides this, it was demonstrated that it is utterly feasible to follow the guidelines for a lightweight-concrete mix design and set a predetermined volume density following a future concrete purpose.
Keywords:
lightweight concrete mixtures, calculation pattern, prescription models, guidelines, the future purpose of concrete
References:
[1] The Concrete Centre website. [Online]. Available: https://www.concretecentre.com.
[2] S. Chandra, L. Berntsson, Lightweight Aggregate Concrete: Science, Technology and Applications, Building Materials Series, (2002).
[3] E. Yasar, C. Atis Duran, A. Kilic, H. Gulsen, Strength properties of lightweight concrete made with basaltic pumice and fly ash , Materials Letters 57, Elsevier, (2003) 2267-2272.
[4] P. Shafigh, M. A. Nomeli, et al., Engineering properties of lightweight aggregate concrete containing limestone powder and high volume fly ash, Journal of Cleaner Production 135, Elsevier, (2016) 148-157.
[5] O. Kayali, N.M. Haque, B.Zhu, Some characteristics of high strength fibre reinforced lightweight aggregate concrete, Cement and Concrete Composites 25, Elsevier (2003),207-213.
[6] R. Vijayalakshmi, S. Ramanagopal, Structural Concrete using Expanded Clay Aggregate: A Review, Indian Journal of Science and Technology 11(2018).
[7] D. Rumšys et al., Comparison of material properties
of lightweight concrete with recycled polyethene and expanded clay aggregates, Procedia Engineering 172, (2017) 937-944.
[8] S.A. Banawair, et al., The strength of lightweight aggregate in concrete- A Review, IOP Conf. Series: Earth and Environmental Science 357.
[9] A. Zukri, et al, Physical and Mechanical Properties of Lightweight Expanded Clay Aggregate (LECA), MATEC Web of Conferences 250.
[10] S. Boudaghpour, S. Hashemi, A Study on Light Expanded Clay Aggregate (LECA) in a Geotechnical View and its Application on Greenhouse and Greenroof Cultivation, International Journal of Geology, (2008) 59-64.
[11] J. Newman, S.B. Choo, Advanced Concrete Technology Processes, Elsevier Book, 2003.
[12] M. Muravljov,Građevinski materijal, Građevinska knjiga, 2000.
[13] Abhishek Tiwari, Parmod saharan,,Study of Behaviour of Translucent Concrete using Rice Husk and Steel Fibre,
SSRG International Journal of Civil Engineering 3.7 (2016) 24-28.