Planning, Analysis & Construction Controlling Of G+5 Building By Using Primavera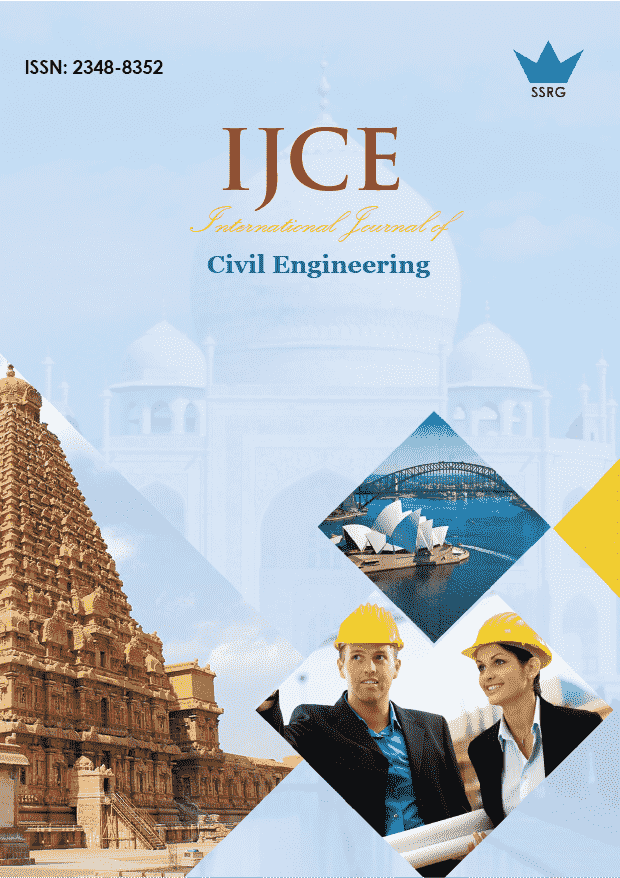 International Journal of Civil Engineering
© 2021 by SSRG - IJCE Journal
Volume 8 Issue 8
Year of Publication : 2021
Authors : Mr. S. V. Siva Raju, SK. Nagur Basha, SK. Mohammad Abubakr, G. Venkata Ramakrishna, Gopanaboina Jhansi Bhuvaneswari, Vemavarapu Mangamma

10.14445/23488352/IJCE-V8I8P104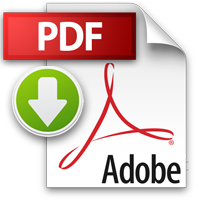 How to Cite?
Mr. S. V. Siva Raju, SK. Nagur Basha, SK. Mohammad Abubakr, G. Venkata Ramakrishna, Gopanaboina Jhansi Bhuvaneswari, Vemavarapu Mangamma, "Planning, Analysis & Construction Controlling Of G+5 Building By Using Primavera," SSRG International Journal of Civil Engineering, vol. 8, no. 8, pp. 31-37, 2021. Crossref, https://doi.org/10.14445/23488352/IJCE-V8I8P104
Abstract:
Now a days, the people from village are coming to towns for employment and educational facilities hence with the limited land available so as to proposed the apartment building and individual houses are feasible with each other. The main objective of this project is to analyse and to construction scheduling of an apartment building (G+5) using STAAD Pro and Primavera P6 software. First of all, the planning is done using AutoCAD and code refers for this project is IS 456-2000. The first and foremost thing which we can get by effectively planning in primavera is start date on 01 July 2019 and finishing date of 27 Dec 2022 project. Primavera P6 helps in effectively scheduling the project by assigning two relationships at a time to each activity and considerably reduces the float. All the important steps like creating an EPS, creating a WBS, linking of activities according to their interdependence and availability of resources and determination of critical path are clearly exhibited in this report. Budgeted cost, time, and materials of the project are obtained by resource allocation.
Keywords:
STAAD Pro, Primavera p6, Auto CAD, Code, planning, scheduling.
References:
[1] IS 875 1987 (Part 1, 2 & 3)
[2] STAAD Pro User Manual.
[3] Primavera User Manual.
[4] Mrs. K.Priya, Mr. M.Kathiresan, D.Vengateshwari, M.Suriyakumari Planning, Analysis And Construction Scheduling Of Appartment Building (G+13) By Using Primavera P6 ISSN: 2455-2631 © March 2019 IJSDR | Volume 4, Issue 3.
[5] DR. S. G. Makarande , Vikas V. Agrawal , Prof. G. D. Dhawale , A. B. Dehane , Prof. M. R. Nikhar Analysis and Design of Multi Storied Building Using Staad Pro and Manually for Two Seismic Zones © SEP 2019 | IRE Journals | Volume 3 Issue 3 | ISSN: 2456-8880.
[6] Akshay kumar Jain , Rajesh Joshi "Planning, Scheduling & Resource Allocation Analysis of a Residential Project using Primavera P6" International Journal of Scientific Research in Civil Engineering © 2019 IJSRCE | Volume 3 | Issue 4 | ISSN : 2456-6667.
[7] Sreeshna K.S, 'Analysis and Design of an Apartment building', IJISET - International Journal of Innovative Science, Engineering & Technology, Vol. 3 Issue 3, ISSN 2348 – 7968, March 2016.
[8] Gaurav S. Narlawar, N. B. Chaphalkar, Sayali Sandbhor, Application of Primavera Software In Management Of Construction Project: A Review INTERNATIONAL JOURNAL OF SCIENTIFIC & TECHNOLOGY RESEARCH VOLUME 8, ISSUE 08, AUGUST 2019 ISSN 2277-8616
[9] K. Suresh Kannan, M. G. Ranjith Kumar, Planning and Scheduling Residential Building Using Primavera Software Journal of Transportation Systems Volume 4 Issue 1
[10] Anurag Mahure , Amitkumar Ranit Planning, Scheduling and Tracking of building Using Primavera P6 International Journal of Engineering Science Invention (IJESI) ISSN (Online): 2319 – 6734, ISSN (Print): 2319 – 6726 www.ijesi.org ||Volume 7 Issue 8 Ver III || Aug 2018 || PP 60-64
[11] Mrs. SANGEETHA H M, Mr. RAJEEVA S J, Dr. G.NARAYANA PLANNING, SCHEDULING, TRACKING OF RESIDENTIAL BUILDING USING PRIMAVERA SOFTWARE P6 Vol-3 Issue-4 2017 IJARIIE-ISSN(O)-2395-4396.
[12] T. Subramani, A. Sarkunam, J. Jayalakshmi Planning and Scheduling of High Rise Building Using Primavera T. Subramani et al Int. Journal of Engineering Research and Applications www.ijera.com ISSN : 2248-9622, Vol. 4, Issue 6( Version 5), June 2014, pp.134-144
[13] Hitanshu Saini, Khushpreet Singh, Uma Malik PROJECT MANAGEMENT IN CONSTRUCTION USING PRIMAVERA International Journal of Civil Engineering and Technology (IJCIET) Volume 8, Issue 8, August 2017, pp. 538–549, Article ID: IJCIET_08_08_055 Available online at http://http://iaeme.com/Home/issue/IJCIET?Volume=8&Issue=8 ISSN Print: 0976-6308 and ISSN Online: 0976-6316
[14] S M Abdul Mannan Hussain, Madamachi Mani Chakravarthy, Asra Fatima SCHEDULING OF AN RESIDENTIAL BUILDING USING PROJECT MANAGEMENT TECHNIQUES INTERNATIONAL JOURNAL ADVANCE RESEARCH IN SCINCE AND ENGINEERING Vol. 6 Issue No.03, March 2017 www.ijrse.com
[15] T.Subramani , K.Chinnadurai Construction Management And Scheduling Of Residential Building Using Primavera International Journal of Application or Innovation in Engineering & Management (IJAIEM) Web Site: www.ijaiem.org Email: editor@ijaiem.org Volume 4, Issue 5, May 2015 ISSN 2319 – 4847
[16] Anurag Mahure , Amitkumar Ranit INTERNATIONAL JOURNAL OF ENGINEERING SCIENCES & RESEARCH TECHNOLOGY EFFECTIVE SCHEDULE DEVELOP USING PRIMAVERA P6 REVIEW ISSN: 2277-9655 [Mahure* et al., 7(4): April, 2018] Impact Factor: 5.164 IC™ Value: 3.00 CODEN: IJESS7
[17] NivedhithaM, Saraneya L DETAIL INVESTIGATION ON CONSTRUCTION PROJECT: A CASE STUDY USING PRIMAVERA INFOKARA RESEARCH ISSN NO: 1021-9056
[18] Shah Harsh, Prof Mamta Rajgor, Dr Jayeshkumar Pitroda A Critical Literature Review on Implementation of Primavera Software on Construction Project www.ijcrt.org © 2017 IJCRT | Volume 5, Issue 4 November 2017 | ISSN: 2320-2882
[19] Ashfaq Ahmed Realization on Construction management of residential apartments IOSR Journal of Mechanical and Civil Engineering (IOSR-JMCE) e-ISSN: 2278-1684,p-ISSN: 2320-334X, Volume 13, Issue 3, Ver. II (May- Jun. 2016), PP 49-56 www.iosrjournals.org