A Comparative Study on Utilization of Waste Materials in GSB Layer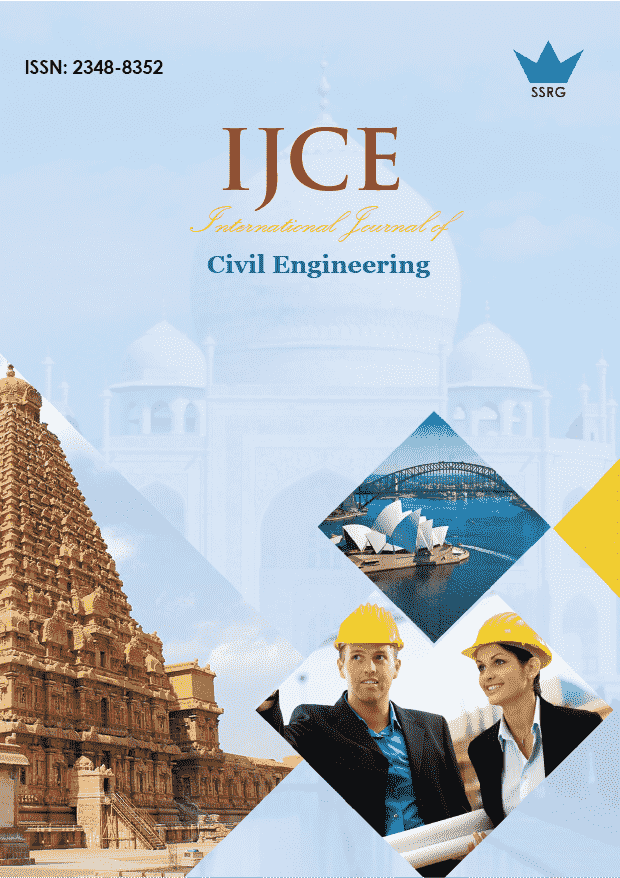 International Journal of Civil Engineering
© 2014 by SSRG - IJCE Journal
Volume 1 Issue 3
Year of Publication : 2014
Authors : K V Subrahmanyam, U Arun Kumar, Dr. PVV Satyanarayana

10.14445/23488352/IJCE-V1I3P102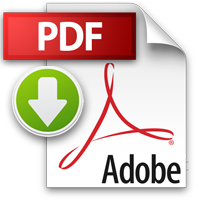 How to Cite?
K V Subrahmanyam, U Arun Kumar, Dr. PVV Satyanarayana, "A Comparative Study on Utilization of Waste Materials in GSB Layer," SSRG International Journal of Civil Engineering, vol. 1, no. 3, pp. 9-13, 2014. Crossref, https://doi.org/10.14445/23488352/IJCE-V1I3P102
Abstract:
The utilization of non conventional waste materials like steel slag, copper slag, Scrap Tyres, fly ash etc. in road construction activities is gradually gaining significant importance in India. Owing to the increase in construction cost of roads at an alarming rate there is an increase in the cost of conventional road materials. Steel slag is a waste material produced as a by-product during the oxidation of steel pellets in an electric arc furnace. This by-product can be used as replacement of aggregates in pavement layers. Due to increase in the motor vehicles day by day tends to increase in heaps of discarded rubber tyres. One of the main issues associated with the management of scrap rubber tyres has been their proper disposal. A study was conducted to investigate the possibility of using Granulated Blast Furnace Slag (GBFS) and also with Waste Rubber Tyre (WRT) with various blended mixes of conventional aggregates in subbase layer with different percentages separately. This study also presents the result of experimental investigation on the influence of Rice husk ash (RHA) on the index properties of Red soil which is used as filler material in subbase layer
Keywords:
California bearing ratio (CBR), Granular Subbase (GSB), Granulated blast furnace slag (GBFS), Rice husk ash (RHA), Waste rubber tyre (WRT).
References:
[1] Ahmed Ebrahim Abu El-Maaty Behiry,Evaluation of steel slag and crushed limestone mixtures as subbase material in flexible pavement, in Elsevier, Ain Shams Engineering Journal (2013) 4, 43–53.
[2] Sinha A.K, Havanagi A.K, Ranjan A and Mathur S, Steel slag waste material for the construction of road, in Indian Highways, October 2013,pp13-20.
[3] Sudhir Mathur, S. K. Soni, And A.V.S.R. Murty, Utilization of Industrial Wastes such as various slag's in LowVolume Roads, (TRR 1652).
[4] Rafat Siddique, Deepinder Kaur,Properties of concrete containing ground granulated blast furnace slag (GGBFS) at elevated temperature", Journal of Advanced Research (2012) 3, 45–51.
[5] Satyanarayana Reddy C.N.V and Durga Rani K,Potential of Shredded Scrap Tyres In Flexible Pavement Construction, in Indian Highways, October 2013,pp 07-12.
[6] Subramanian R. M and Jeyapriya S. P, Study on Effect of Waste Tyres In Flexible Pavement System, Indian
Geotechnical Society Chennai Chapter, students Paper Competition, 2009.
[7] Prasad D. S. V and Prasada Raju G. V. R , Performance of Waste Tyre Rubber on Model Flexible Pavement, in ARPN Journal of Engineering and Applied Sciences, ISSN 1819-6608, Vol. 4, No. 6, August 2009, 89-92.
[8] J. H. Lee, R. Salgado, A. Bernal, C. W. Lovell, Shredded Tires And Rubber-Sand As Lightweight Backfill, in Journal Of Geotechnical And Geoenvironmental Engineering, February 1999, 132-141.
[9] Rahman M. A, A Comparative study of the potentials of Rice Husk Ash on cohesive and cohesionless soils, in Pergamon Journals Ltd, Vol. 22, No. 4, pp. 331-337,1987.
[10] IS 2386 (part IV)-1963: Indian Standard Methods of Test for Aggregates for Concrete, Indian Standards Institution.
[11] IS 2720 - Methods of Test for Soils, Indian Standards Institution.