An Investgation of Computerization of Stock Control in Federal Ministry of work , Kaduna state nigeria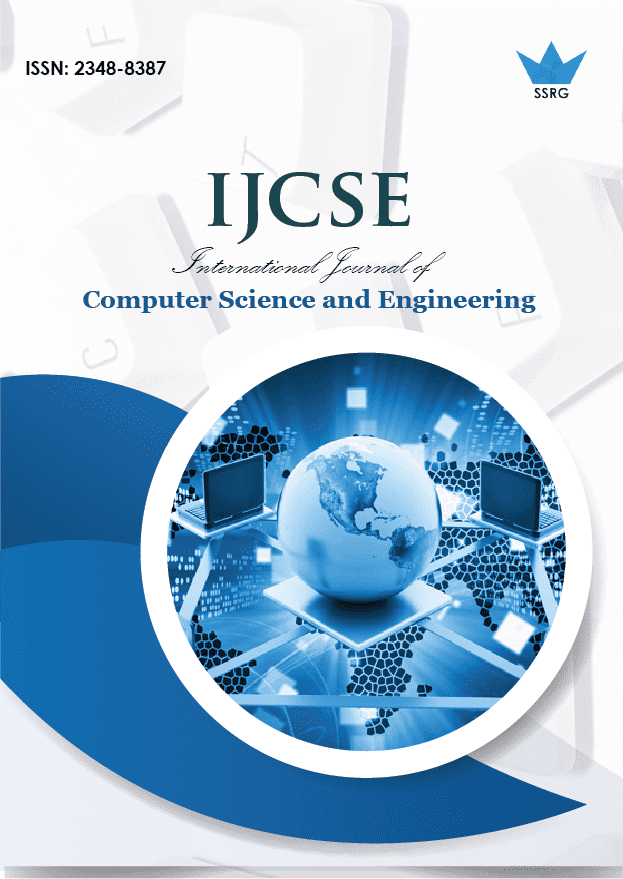 International Journal of Computer Science and Engineering
© 2016 by SSRG - IJCSE Journal
Volume 3 Issue 5
Year of Publication : 2016
Authors : SULEIMAN Hussaini, Haruna Isa Hussain, Nasiru SANI

10.14445/23488387/IJCSE-V3I5P111
How to Cite?
SULEIMAN Hussaini, Haruna Isa Hussain, Nasiru SANI, "An Investgation of Computerization of Stock Control in Federal Ministry of work , Kaduna state nigeria," SSRG International Journal of Computer Science and Engineering , vol. 3, no. 5, pp. 59-62, 2016. Crossref, https://doi.org/10.14445/23488387/IJCSE-V3I5P111
Abstract:
The study investigated the computerization of stock control in Federal Ministry of works, Kaduna State Nigeria. A survey was carried out, with samples of respondents from the ministry. The sample consisted of 100 staff cut across all over the cadre. The results of the findings reveal that, computerize stock control adopted by the organization is yielding the desired result in the ministry. The study makes recommendations that could lead to the improvement of staff, power supply and computerization system in the ministry of works, Kaduna State Nigeria
Keywords:
Computerization, Stock control, Federal Ministry of works.
References:
1) Ada, U.U. (1977). Management Development in Nigeria. Investment limited, Ilorin.
2) Ali, A. (2006) Conducting Research In Education and the Social Science. Enugu: Tashiwa Networks Ltd.
3) Benard, J. (2012) Perfecting Your Research Work. London: Unique press 4) Bonnie. C (2003). Advantages & Disadvantages of a Computerized
5) Donald. H.S (2001). "Computer Today. McGraw Hill Publishing, Paris.
6) Federal Ministry of Works, Kaduna State Hand book.
7) Harrison Kibet Bii and Patrick Wanyama (2001)."Automation and its impact on the job satisfaction among the staff of the Margaret Thatcher Library, Moi University ", Library Management, Vol. 22, No. 6/7, pp. 303-310
8) Nok, Grace (2006) The Challenges of Computerization a University Library in Nigeria: The case of Kashim Ibrahim Library, Ahmadu Bello University, Zaria. "Library Philosophy and Practice, Vol. 8, No 2 Spring 2006
9) Marraim- Webster Dictionary
10) Osuala.E.C. (2001).Introduction to Research Methodology. Owtsta African Fep Publishers Limited, Ibadan.
11) Robey, D., Bodreau, M-C. "Accounting for Contradictory Organizational Consequences of Information Technology: Theoretical Directions and Methodological Implications." Information Systems Re-search, (10:3), 1999, pp. 167-185.
12) Rob, Kling (1994), Computerization and Controversy, California: Academic Press (Page 278-280)
13) Vidgen, R., McMaster, T. The translation of IT through medium. In: Orlikowski, W. J., Walsham, G., Jones, M. R., DeGross, J. I. (eds.) "Information Technology and Changes in Organizational Work." London: Chapman and Hall, 1995.
14) IB Business & Management Stock control
15) http://abdurs.yolasite.com/resources/Stock%20Control%20notes .pdf retrieved 2/03/2016 16) Dictionary.com quoted: 3.03.2016 http://www.yourdictionary.com/computerization Retrieved 3/03/2015