Research Methodology on Security Engineering for Web Services Security Architectures extended for Integration of Cloud, Big Data and IOT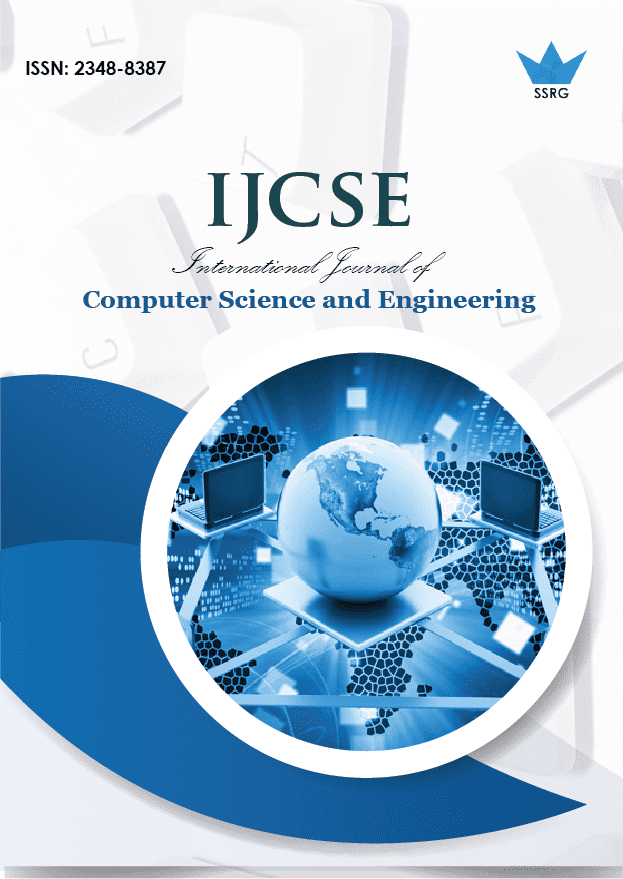 International Journal of Computer Science and Engineering
© 2016 by SSRG - IJCSE Journal
Volume 3 Issue 6
Year of Publication : 2016
Authors : Dr.D.Shravani

10.14445/23488387/IJCSE-V3I6P104
How to Cite?
Dr.D.Shravani, "Research Methodology on Security Engineering for Web Services Security Architectures extended for Integration of Cloud, Big Data and IOT," SSRG International Journal of Computer Science and Engineering , vol. 3, no. 6, pp. 18-24, 2016. Crossref, https://doi.org/10.14445/23488387/IJCSE-V3I6P104
Abstract:
This research paper deals with proposed research methodology on Security Engineering for Web Services Security Architectures extended for Integration of emerging technologies like cloud and Big Data and Internet of Things (IOT). Apart from proposing research strategy it also provides list of engineering tools for carrying out research.
Keywords:
Security Engineering, Security Architectures, Web Services, Cloud Computing, Big Data, IOT.
References:
[1] Alastair Airchison [2009], ―Beginning Spatial with SQL Server 2008, Apress Publisher, ISBN 978-1-4302-1829-6, Chapter 1, pp. 1 – 37.
[2] Alessandra Bagnato (Eds.), SEC MDA [2009], ―Security in Model-Driven Architecture, European workshop on Security in MDA 2009, Netherlands, ISSN No. 0929 – 0672. pp. 01 – 56.
[3] Anders Mattsson, Bjorm Lundell, Brian Lings, Brian Fitzgerald [2009], January/February 2009, ―Linking Model- Driven Development and Software Architecture: A Case Study, IEEE Transactions on Software Engineering, vol. 35, no. 1. pp. 83-93.
[4] Anoop Singhal, Theodore Winograd [2006], September 2006, "Guide to Secure Web Services, National Institute of Standards and Technology (NIST) Draft, (800-95).
[5] Annekayem [2009], ―Security in Service-Oriented Architectures: Standards and Challenges, IGI Global, Information Science Reference, DOI:10.4018/978-1-60566- 950-2.ch009, pp. 187 –211..
[6] Antonio Mano, Gimena Pujol, Antonio Munaz [2009], ―Policy based Security Engineering of Service Oriented Systems, IGI Global, Information Science Reference, DOI:10.4018/978-1-60566-950-2.ch006, pp. 118 – 133.
[7] Asoke K. Talukder and Manish Chaitanya [2009], ―Architecting Secure Software System CRC Press, chapter 2, pp. 45 – 90.
[8] A Mohammad, G.Kannan, R.Kannan, T Khdour, S.Baniahmad, A.Alarabeyyat, [2011], ―Toward Access Control Model for Web Services applications in International Journal of Research and Reviews in Computer Science (IJRRCS) Vol 2 No 2 pp. 253- 264.
[9] Barbara Russo, Maro Scotto, Alberto Silliti [2010], ―Agile Technologies in Open Source Development IGI Global publishers 2010, pp. 217 – 244.
[10] Basin D, Burri S J, Karjoth G [2011] ,―Separation of duties as a service, Proceedings of the Sixth ACM Symposium on Information, Computer and Communications Security, ACM, China, pp. 1 – 7.
[11] Bernard Menezes [2010], ―Network Security and Cryptography, Cengage Learning India Pvt. Ltd., ISBN 978- 81-315-1349-1, pp. 245 – 290.
[12] Bhavani Thuraisingham [2011], ―Secure Semantic Service Oriented Systems, Auerbach Publications, Chapter 1, pp. 1 – 17.
[13] Bruce Powel Douglass [2009], ―Real-Time Agility, the Harmony/ESW Method for Real-Time and Embedded Systems Development, Copyright at 2009 Pearson Education, Inc., pp. 1-31.
[14] Carlos Gutierrez, Eduardo Fernandez-Medina, Mario Piattini [2009], ―Web Services Security Development and Architecture: Theoretical and Practical issues, IGI Global, Information Science Reference. ISBN 978-1-60566-950-2, pp. 1 – 14.
[15] Cenzic Inc., [2009], ―Web Application Security Trend Reports, A White Paper, pp. 1 – 4.
[16] Farzaneh Akhbar, Victor Chang, Yulin Yao, Victor Mendez Munoz, Outlook on moving computing services towards data sources.
[17] Karandeep Kaur, A reviw of Cloud Computing Service Models, International Journ al of Computer Applications, Vol 140, No.7 April 2016, pp.15-18
[18] Angel Lagares Lemos, Floarian Daniel, Boualem Benatallah, Web Service Composition: A survey of techniques and tools, ACM Computing Surveys, Vol 48, No 3, Article 33, December 2015, pp.33.1 – 33.41.