Humanizing Processor Association Performance by Means of Acquaintance Innovation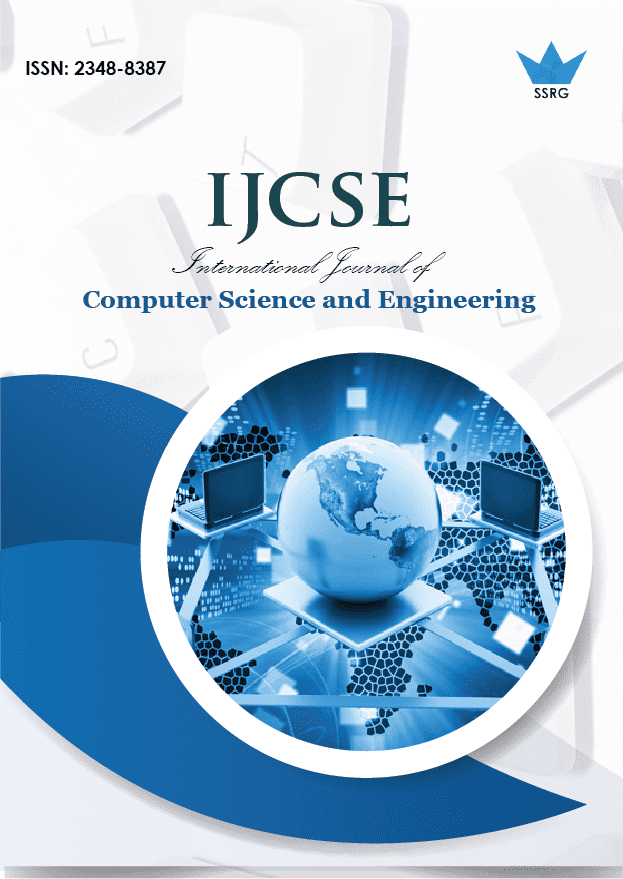 International Journal of Computer Science and Engineering
© 2017 by SSRG - IJCSE Journal
Volume 4 Issue 5
Year of Publication : 2017
Authors : A.Nithya, R.S.Shalini, D.Kalaimani, R.preethi

10.14445/23488387/IJCSE-V4I5P105
How to Cite?
A.Nithya, R.S.Shalini, D.Kalaimani, R.preethi, "Humanizing Processor Association Performance by Means of Acquaintance Innovation," SSRG International Journal of Computer Science and Engineering , vol. 4, no. 5, pp. 19-23, 2017. Crossref, https://doi.org/10.14445/23488387/IJCSE-V4I5P105
Abstract:
For the duration of the pattern decade, the central processing unit sphere has been changing a extravagant in many characteristic . In the precedent, individual processor was acknowledged as a desktop piece of equipment with the intention of functioned alone. All there source, statistics, and computing authority were within the identical mechanism. However, in the complex humankind at the moment, further and added computer are coupled in concert through the medium to divide facts and possessions or corresponding the estimation. The necessity to evaluate the performance of these computer networks has been recognized for a long time. Performance measurement has been significantly important to computer networks designers, administrators, and analysts to justify the impact of a new design or change compared to existing system.
Keywords:
Super computer set of connections, Network presentation, facts Mining, facts Analysis, chronicle folder Preprocessing.
References:
[1] SvobodovaL. Computer Performance Measurement and Evaluation Methods: Analysis and Applications, Elsevier Science Publishers, 2001.
[2] Liu, Mei Ling. A Look at Network Performance Benchmarks, Department of Computer Science, Cal Poly State University, SanLuisObsipo, CA.August1997
[3] Addison Wesley– ―Managing Microsoft Windows Server 2003 Environment Microsoft Press 2003.
[4] Fayyad U.M, Piatesky-Shapiro G., SmythP. and UthururusamyR,from data mining to knowledge discovery: An overview, Advanced in Data mining and knowledge discovery, MIT press.
[5] Jeremy Markowitz.― Windows 2003 Active Directory Administration Essentials―Microsoft press 2003.
[6] John M. waolfer― Network Performance. Tool kit Using open source testing, John Wiley And.Sons2002
[7] Jiawei Han, Micheline Kamber, ― Data Mining Concepts and Techniques Morgan Kaufman, 2001.
[8] Zhang, Q.etal, 'Network planning in wireless adhoc networks,"IEEE Explore, 2005, Volume 23 issue1.
[9] Achuth sankarN .and JayasudhaJ. , ―Improving Performance of World Wide Web by Adaptive Web Traffic Reduction, World Academy of Science, Engineering and Technology 17 2006.
[10] T. Rokicki etal, Improving Network Performance by Reducing Network Contention in Source-Based COWs with a LowPath-ComputationOverhead, IEEE, 2001.