Patient Medical Checkup using Webapp and IOT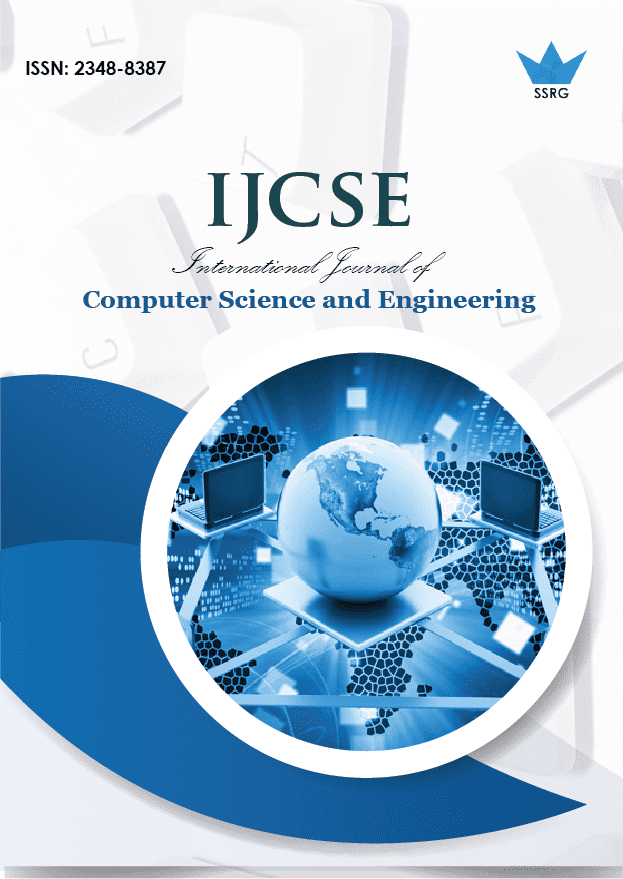 International Journal of Computer Science and Engineering
© 2018 by SSRG - IJCSE Journal
Volume 5 Issue 8
Year of Publication : 2018
Authors : Sushmitha.J, Shubham singh, Harshini Narra, Ms. Jayanthi

10.14445/23488387/IJCSE-V5I8P104
How to Cite?
Sushmitha.J, Shubham singh, Harshini Narra, Ms. Jayanthi, "Patient Medical Checkup using Webapp and IOT," SSRG International Journal of Computer Science and Engineering , vol. 5, no. 8, pp. 15-18, 2018. Crossref, https://doi.org/10.14445/23488387/IJCSE-V5I8P104
Abstract:
Internet of things is the way in which sensors or things get the power of internet making it to work in coordination. Patient medical checkup is always simply and it demands a physician or nurse to check and report the vitals. There is a bottleneck with increasing population and less doctors in this process. In this paper, we introduced an efficient way in which patient medical checkup is done and seen by doctors connected remotely. Here, we have used internet of things, playing major role in connecting sensors to internet. The vitals of patient can be taken by volunteers without medical knowledge. Compared to other study on patient medical checkup this project gives complete monitoring of data in that required medical checkup time. The data is connected to cloud making the website admin to retrieve records efficiently. Objective: The main objective of this research is to develop a medical checkup environment reaching doctors to help public located remotely using hospital website and Internet of things. IOT (Internet of Things) help in connecting the sensors to cloud service which is then retrieved by hospital website for calibration of records. The doctors can view the records and also comment or write notes based on records. The gross records of remotely connected patients can also be viewed. Method and Improvement: We have implemented technology like thing speak, a cloud service and also user interface part through website which can be connected for android development in future. Also prediction using machine learning algorithms can also be implemented. Processing visualizer is another software which is used to visualize the patient records.
Keywords:
Internet of Things, Thing speak, Cloud service, Website
References:
[1] Brown, Eric (20 September 2016). "21 Open Source Projects for IoT". Linux.com. Retrieved 23 October 2016.
[2] Rajendra Akhil Kumar, Gone Sri Vaishnavi, Pilli Sathavardhana Rao, Diwakar. R. Marur,"Crop Monitoring using Visual Sensors and IOT", International Journal of Electronics and Communication Engineering (SSRG-IJECE),Volume-4 Issue-4 2017.
[3] Center for Technology and Aging. (2009, December). Technologies for remote patient monitoring in older adults discussion paper.
[4] Sadhana Ojha, Prof. Lalit Bandil,"Internet of Things (IoT) based Data Acquisition system using Raspberry Pi"International Journal of Computer Science and Engineering (SSRG-IJCSE),Volume-3 Issue-11 2016.
[5] Chaudhry, S.I.; Mattera, J.A.; Curtis, J.P.; Spertus, J.A.; Herrin, J.; Lin, Z.; Phillips, C.O.; Hodshon, B.V.; Coopers, L.S.; Krumholz, H.M. (2010). "Telemonitoring in patients with heart failure".
[6] Darkins, A.; Ryan, P.; Kobb, R.; Foster, L; Edmonson, E.; Wakefield, B.; Lancaster, A.E. (2008). "Care coordination/home Telehealth: the systematic implementation of health informatics, home Telehealth, and disease management to support the care of Veteran patients with chronic conditions". Telemed J E-Health..
[7] Anay Majee,"IoT Based Automation of Safety and Monitoring System Operations of Mines"International Journal of Electrical and Electronics Engineering (SSRG-IJEEE),Volume-3 Issue-9 2016.
[8] Martínez, A.; Everss, E.; Rojo-Alvarez, J.L.; Figal, D.P.; García-Alberola, A. (2006). "A systematic a. review of the literature on home monitoring for patients with heart failure". J Telemed Telecare. b. Khasim Syed, Dr. S V N Srinivasu,"A Review of Web Image Mining Tools, Techniques and Applications",International Journal of Computer Trends and Technology (IJCTT),Volume-49 Number-1 2017.
[9] "THE INTERNET OF THINGS (IOT): REVOLUTIONIZED THE WAY WE LIVE!". Postscapes. Retrieved 23 October 2017.