Innovative Digital Customer Engagement and Experience in Car Retail using Augmented and Virtual Reality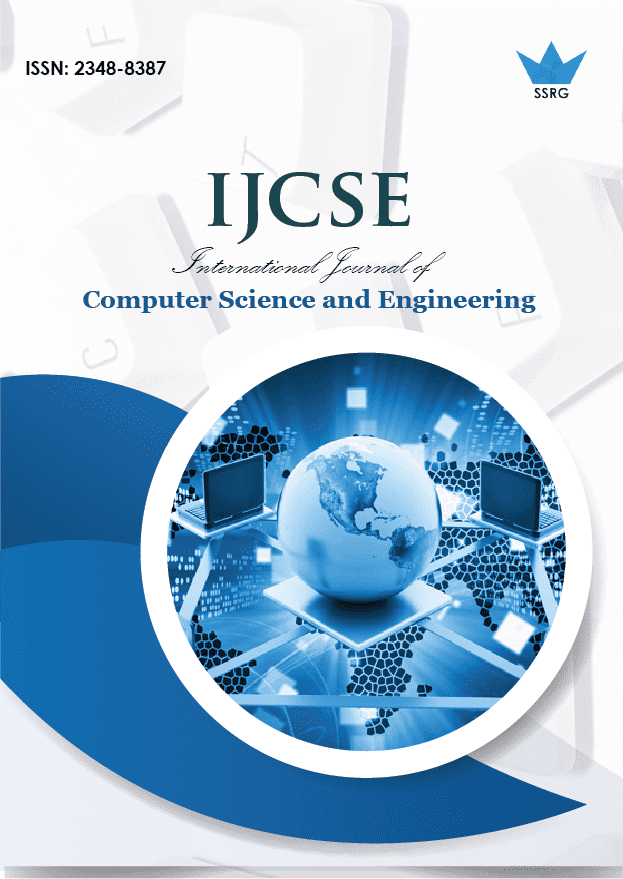 International Journal of Computer Science and Engineering
© 2018 by SSRG - IJCSE Journal
Volume 5 Issue 12
Year of Publication : 2018
Authors : S.Kalpakha, G.Kalaiselvan, T.Aravindh Krishna

10.14445/23488387/IJCSE-V5I12P105
How to Cite?
S.Kalpakha, G.Kalaiselvan, T.Aravindh Krishna, "Innovative Digital Customer Engagement and Experience in Car Retail using Augmented and Virtual Reality," SSRG International Journal of Computer Science and Engineering , vol. 5, no. 12, pp. 18-23, 2018. Crossref, https://doi.org/10.14445/23488387/IJCSE-V5I12P105
Abstract:
Millennials have forced automakers to see the retail landscape with a new perspective. They are forcing the entire automotive sales ecosystem to introspect deeply on the current buying process. Auto marketers are hoping to align with the changing consumer behaviour and to eliminate the pain in today's buying process with the aid of technology. Virtual Reality (VR) is already enhancing retail,and is rapidly being adapted in automotive industry. Augmented Reality (AR) allows users to experience an enhanced real world, either by bringing vehicles into their own environment or providing additional information on the vehicle in front of them.Reality and Virtuality exist along a spectrum that ranges from adding small cues to real world experiences (AR) to expansive Virtual worlds that allow customers to be fully immersed in an entirely fictional world (VR). Creating an interactive car retail experience, using Virtual models to augment with real-time is far more preferable than showing only paper brochures or static cars in showrooms. The ability to view Virtual/Augmented car models, specifications, interiors, parts and comparisons makes the car buying experience a lot more enjoyable. Initially customers can use Augmented/Virtual Reality tools to visualise content and products. Then they interact with Augmented/Virtual Reality tools on a regular basis and build an emotional connection with the brand. This finally leads to immersion into the product environment. This paper describes the project which aims to implement Augmented Reality and Virtual Reality in car retail experience , and to understand the role of these applications on the perception of actual dimension.
Keywords:
Augmented reality, virtual reality, car buying experience, design process, sales tool, showroom.
References:
[1] Şahin, D. & Togay, A. ," Augmented Reality applications in product design process", 4th World Conference on Design and Arts, (DAE-2015) 26-28 June 2015.
[2] Chen Xi,"Virtual Reality/Augmented Reality",China Academy of Information and Communications Technology (CAICT) Huawei Technologies Co., Ltd December 2017
[3] Mike Campbell, Shawn Kelly, Rocky Jung, Jon Lang, "The State of Industrial Augmented Reality ",PTC,2017
[4] Tobias Höllerer, "Notes on Virtual and Augmented Reality ", IEEE,Los Angeles, CA, USA,18-22 March 2017
[5] Donghao Ren,Tibor Goldschwendt, YunSuk Chang, Tobias Höllerer,"Evaluating wide-field-of-view Augmented Reality with mixed Reality simulation",2016 IEEE Virtual Reality (VR),Greenville, SC, USA,19-23 March 2016
[6] Barath Ashokkumar,Anand Sethuraman,"Redefining the Vehicle buying process",Infosys Limited, Bengaluru, India,2018
[7] H.Chen, Y. Dai, H. Meng, Y. Chen and T. Li, "Understanding the Characteristics of Mobile Augmented Reality Applications," 2018 IEEE International Symposium on Performance Analysis of Systems and Software (ISPASS), Belfast, United Kingdom, pp. 128-138.,doi:10.1109/ISPASS.2018.00026 2018
[8] Mathieu Rodrigue,Andrew Waranis,Tim Wood,Tobias Ho ̈llerer,"Mixed Reality Simulation with,IEEE Virtual Reality Conference 2015,Arles, France,23 - 27 March,2015
[9] Mark Billinghurst, Adrian Clark, and Gun Lee ,"A Survey of Augmented Reality",The Human Interface Technology Laboratory New Zealand ,University of Canterbury ,Christchurch, New Zealand ,2015
[10] Mahesh Venkatasubramanian ,"Augmented Reality and Business : Bridging Virtual and Physical gaps", Cognizant Business Consulting ,January 2018
[11] Elin Sjostrom,"Virtual Reality as a Sales tool for Industrial Companies",Interaction Technology and Design journal,Sweden,June 4, 2015
[12] Eduardo González Mendívil, Rocío Esmeralda Naranjo Solís, Horacio Ríos,"Innovative Augmented Reality System for Automotive Assembling Processes and Maintenance", Estudios Superiores de Monterrey Av. Eugenio Garza Sada 2501 Sur, Z.C. 64849 Monterrey, Nuevo León, México,2013
[13] Philipp Hock, Sebastian Benedikter, Jan Gugenheimer, EnricoRukzio",CarVR: Enabling In-Car Virtual Reality Entertainment ", Institute of Media Informatics, Institute of Psychology and Education , Ulm University, Germany,2016
[14] Kaj Helin, Jaakko Karjalainen, TimoKuula, Nicolas Philippon,"Virtual/Mixed/Augmented Reality Laboratory Research for the Study of Augmented Human and Human-Machine Systems", 12th International Conference on Intelligent Environments (IE),Sep 2016
[15] Xiao Li, Bo Xu, Yue Teng, Yi-tian Ren, Zhu-min Hu,"Comparative research of AR and VR technology based on user experience", International Conference on Management Science & Engineering 21th Annual Conference Proceedings,Aug 2014
[16] Using AR and VR to sell cars https://blog.hedgehoglab.com/using-ar-and-vr-to-sell-cars
[17] Industrial applications of AR and VR http://www.zdnet.com/article/ten-industries-using-augmented-reality-and-virtual-reality/
[18] The Automotive Retail Experience Guide: Augmented Reality, Virtual Reality vs Virtual Showroom http://www.whisbi.com/blog/automotive-retail-experience-guide/?submissionGuid=80986af6-1b40-4382-a1b0-920fa2911f63
[19] Cars in the future reality https://www.volkswagenag.com/en/news/stories/2017/03/how-volkswagen-is-developing-the-car-of-the-future-virtually.html
[20] The State of Industrial Augmented Reality https://www.google.co.in/url?sa=t&rct=j&q=&esrc=s&source=web&cd=1&cad=rja&uact=8&ved=0ahUKEwj7sKXh4bLa
AhWHpI8KHanNAiEQFggoMAA&url=https%3A%2F%2Fwww.ptc.com%2F-%2Fmedia%2FFiles%2FPDFs%2
FAugmented-Reality%2FState-of-AR-
[21] T.Saravanan ,"Innovative Filter Analysis in Image Processing", SSRG International Journal of Computer Science and Engineering (SSRG - IJCSE), V1 (1), 1-5 February 2014. ISSN: 2348 – 8387