Pocket Cop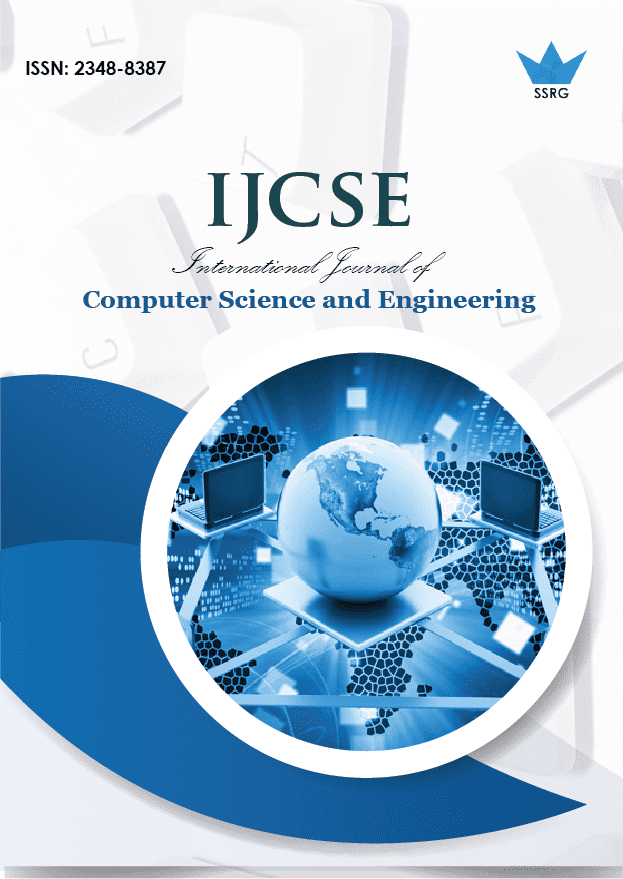 International Journal of Computer Science and Engineering
© 2019 by SSRG - IJCSE Journal
Volume 6 Issue 3
Year of Publication : 2019
Authors : Dr.Kavitha R, Naresh Ajay S, Shobana Devi I, Sruthi K

10.14445/23488387/IJCSE-V6I3P104
How to Cite?
Dr.Kavitha R, Naresh Ajay S, Shobana Devi I, Sruthi K, "Pocket Cop," SSRG International Journal of Computer Science and Engineering , vol. 6, no. 3, pp. 14-18, 2019. Crossref, https://doi.org/10.14445/23488387/IJCSE-V6I3P104
Abstract:
With the increased awareness and encouragement, modern women have started finding themselves in important positions. The free mobility of women has given them all the opportunities at the same time there are many challenges which need to be faced by them. One of the main challenges is to find ways to stay alert and safe in this society. It is an encouraging factor that with the available modern technology many different solutions are being found to assist in the security of women. The technology which is now being used is involving too many gadgets and devices. Much technology has been introduced in the form of wearable safety devices such as smart wrist band, smart ring for the safety of women. One of the main demerits of the available system is that the user needs smart phone with preinstalled apps to operate the device. The envisaged idea is something to do with smart clothing technology, quick responding and also cost effective protection system. It helps to inform nearby police station or any specific contact numbers when the women are in distress.
Keywords:
smart wrist band, preinstalled apps, smart phone, smart clothing, cost effective
References:
[1] "Chapter 5: Crime against women", Crime in India 2012 Statistics (PDF), National Crime Records Bureau (NCRB), Ministry of Home Affairs, Government of India, p. 81, archived from the original (PDF) on 16 January 2016
[2] "Staff writer (9 May 2017). "NCRB data shows 95% rape victims in India known to offenders; Madhya Pradesh tops the list". FirstPost. Chennai, India. Retrieved 27 October 2017
[3] http://www.orfonline.org/research/womens-safety-in-indias-cities/
[4] https://www.thehindu.com/news/national/otherstates/n
irbhayas-parents-unveil-womens-safetydevice/article6972 821.ece , March 2015
[5] VanshajSikri and TusharKundra, "GSM enabled wristwatch to send distress message consisting location co-ordinates obtained using cell tower triangulation", IEEE International conference on Man and Machine Interfacing, December 2015.
[6] NanditaViswanath, Naga VaishnaviPakyala and Dr. G. Muneeswari, "Smart Foot Device For Women Safety", Region 10 Symposium, IEEE, May 2016.
[7] Harikiran G. C, KarthikMenasinkai and SuhasShirol, "Smart Security Solution for Women Based on Internet of Things", International Conference on Electrical, Electronics and Optimization Techniques (ICEEOT), Mach 2016.
[8] Ravi SekharYarrabothu and BramarambikaThota , "Abhaya: An Android App for the safety of women", Annual IEEE India Conference (INDICON), 2015.
[9] https://www.amazon.in/Safelet-A0012-safelet-Indra/dp/
B01F0XC5KY
[10] https://www.pastemagazine.com/articles/2016/04/5-tec
h-products-that-are-made-for-womens-safety.html
[11] https://blog.cammy.com/top-wearable-safety-devices
[12] https://gadgetsandwearables.com/2018/12/04/safety-wearables/
[13] https://www.hongkiat.com/blog/android-personal-safety-women-apps/
[14] Lakshmibai, Gayatri (22 August 2007). "The woman who conquered an acid attack". Asia Calling. KBR68H. Retrieved 13 August 2011.