A Survey on Cloud Security: Infrastructure as a Service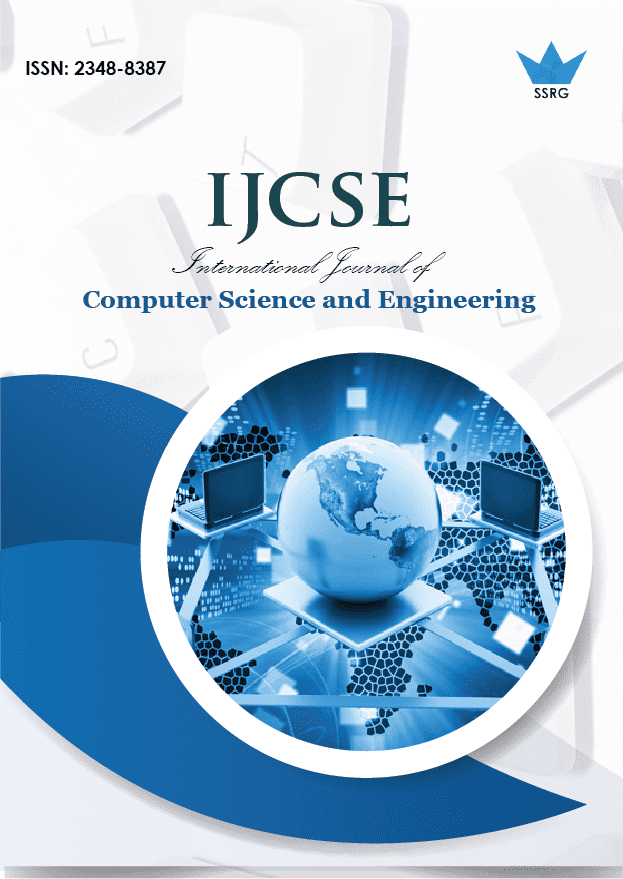 International Journal of Computer Science and Engineering
© 2019 by SSRG - IJCSE Journal
Volume 6 Issue 6
Year of Publication : 2019
Authors : Mahesh M. Baradkar, Dr.Bandu B. Meshram

10.14445/23488387/IJCSE-V6I6P103
How to Cite?
Mahesh M. Baradkar, Dr.Bandu B. Meshram, "A Survey on Cloud Security: Infrastructure as a Service," SSRG International Journal of Computer Science and Engineering , vol. 6, no. 6, pp. 17-21, 2019. Crossref, https://doi.org/10.14445/23488387/IJCSE-V6I6P103
Abstract:
Cloud Service Provider more popular topic that has drastically changed the way of working with the complex, time consuming, and costly solution. CSP provides computer infrastructure to enterprises with some SLA. SLA consists of some promises like providing simplicity, utilities with virtualization. After utilizing some of the resources provided by the CSP, most of the organizations are looking for the fastest way of accessing available resources anywhere any time with less cost.[16] Three important services delivered for cloud computing are Software as a Service, Platform as a Service, and Infrastructure as a Service. Users have accessibility to these services using Internet. Users can pay to the cloud service provider as per their use of resources for specific time, eg. Web hosting. Cloud service providers generally price according to Quality of Service requirements. Private, Public, and Hybrid clouds are types of cloud deployment models. [2][19]
Keywords:
SLA, IaaS,Components of IaaS, Virtual Machine.
References:
[1] Ruan, Keyun&Carthy, Joe &Kechadi, Tahar&Crosbie, Mark. (2011). Cloud forensics: An overview. Researchgate
[2] Oliver, Gillian & Knight, Steve. (2015). Storage is a Strategic Issue: Digital Preservation in the Cloud. D-Lib Magazine. 21. 10.1045/march2015-oliver. Researchgate
[3] V. Agrawal, D. Kotia, K. Moshirian and M. Kim, "Log-Based Cloud Monitoring System for OpenStack," 2018 IEEE Fourth International Conference on Big Data Computing Service and Applications (BigDataService),
Bamberg, 2018, pp. 276-281. doi: 10.1109/BigDataService.2018.00049
[4] J. Tong, L. Ying, T. Hongyan and W. Zhonghai, "An Approach to Pinpointing Bug-Induced Failure in Logs of Open Cloud Platforms," 2016 IEEE 9th International Conference on Cloud Computing (CLOUD), San Francisco, CA, 2016, pp. 294-302. doi: 10.1109/CLOUD.2016.0047
[5] Mohamed Jabir, Raja &Khanji, Salam &Abdallah Ahmad, Liza &Alfandi, Omar & Said, Huwida. (2016). Analysis of cloud computing attacks and countermeasures. 1-1. 10.1109/ICACT.2016.7423295. Researchgate
[6] O'Shaughnessy, Stephen & Keane, Anthony. (2013). Impact of Cloud Computing on Digital Forensic Investigations. IFIP Advances in Information and Communication Technology. 410. 291-303. 10.1007/978-3-642-41148-9_20. Researchgate
[7] Saad Alqahtany1 · Nathan Clarke1 · Steven Furnell1 · Christoph "A forensic acquisition and analysis system for IaaS" Published on 25 November 2015 in Springer DOI 10.1007/s10586-015-0509-x
[8] Luis M. Vaquero · Luis Rodero-Merino · Daniel Morán "Locking the sky: a survey on IaaS cloud security" Received: 12 August 2010 / Accepted: 2 November 2010 / Published online: 24 November 2010 © Springer-Verlag 2010
[9] Sheik Khadar Ahmad Manoj*, D.LalithaBhaskari Cloud Forensics-A Framework for Investigating Cyber Attacks in Cloud Environment 1877-0509 © 2016 The Authors. Published by Elsevier B.V. in ScienceDirectdoi: 10.1016/j.procs.2016.05.202
[10] AHAD AKBARABADI, MAZDAK ZAMANI, SARAH FARAHMANDIAN, JOOBIN MOGHIMI ZADEH, SEYED MOSTAFA MIRHOSSEINI "An Overview on Methods to Detect Port Scanning Attacks in Cloud Computing"
[11] Raffael Marty "Cloud Application Logging for Forensics" March 21-25, 2011, TaiChung, Taiwan
[12] Chales P. Fpleeger, Shari Lawrence Fpleeger, Jonathan Margulies "Security in Computing" Fifth Edition Published by Prentice Hall – 2015 https://ahsanghazi.files.wordpress.com/2017/03/263973122-security-in-computing-5-e-charles-p-pfleeger-pdf1.pdf
[13] Issa M. Khalil 1,*, AbdallahKhreishah 2 and Muhammad Azeem "Cloud Computing Security: A Survey" Computers 2014, Third Edition, 1-35; doi:10.3390/computers3010001 ISSN 2073-431X https://www.researchgate.net/publication/269516029_Cloud_Computing_Security_A_Survey
[14] Fangfei, Z.; Goel, M.; Desnoyers, P.; Sundaram, R. Scheduler vulnerabilities and coordinated attacks in cloud computing. In Proceedings of the 2011 10th IEEE International Symposium on Network Computing and Applications (NCA), Cambridge, MA, USA, 25–27 August 2011;pp. 123–130
[15] https://docs.openstack.org
[16] Dawoud, Wesam&Takouna, Ibrahim &Meinel, C. (2010). Infrastructure as a service security: Challenges and solutions. 1 - 8.
[17] Dr.AliAwais Adnan, Computer Science, Bradford, UK, "Cloud Computing Challenges"
[18] https://docs.openstack.org/operations-guide/
[19] https://www.ibm.com/developerworks/community/groups/service/html/communitystart?communityUuid=e3ec7365-1b09-44f2-906f-19826275860f