Freeware Analysis Tool Development For The Use Of Gsm And Gis Technologies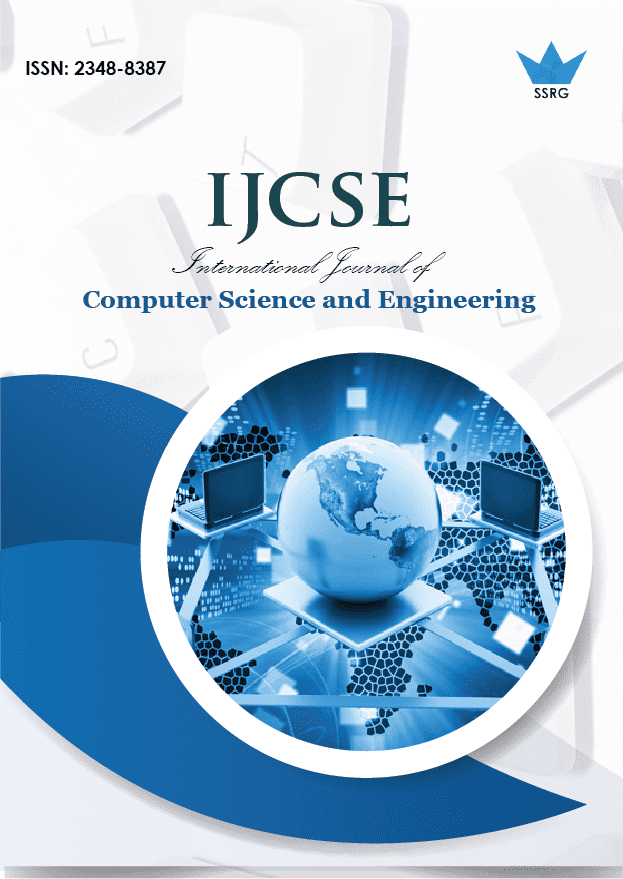 International Journal of Computer Science and Engineering
© 2019 by SSRG - IJCSE Journal
Volume 6 Issue 9
Year of Publication : 2019
Authors : R.Elangovan, A.Senthil Kumar

10.14445/23488387/IJCSE-V6I9P103
How to Cite?
R.Elangovan, A.Senthil Kumar, "Freeware Analysis Tool Development For The Use Of Gsm And Gis Technologies," SSRG International Journal of Computer Science and Engineering , vol. 6, no. 9, pp. 10-14, 2019. Crossref, https://doi.org/10.14445/23488387/IJCSE-V6I9P103
Abstract:
Freeware is stunning PC programming that might be utilized free from charge. A most loved vector for flowing freeware is get entrances, for example destinations that index, classify, and support programs. Secure entries might be mishandled to spread maybe unwelcome applications (Puppy) and malware. The discipline might be a direct result of Little guy and spyware specialists bringing in their product, by amiable freeware specialists joining as offshoot journalists of pay-per-introduce (PPI) arrangements and distinctive partner applications, or by negative get site proprietors. The specialists execute a deliberate look at of discipline in get entrances. They develop a product to get entryways and use it to get 191 E Windows freeware installers from 20 get entries. They investigate the accumulated installers and execute them in a sandbox to check their establishment. They compute a standard connection of Little guy and spyware between 8% (traditionalist gauge) and 26% (remiss gauge). In 18 of the 20 get entries broke down the aggregate sum of Puppy and spyware is under 9%. However, moreover they find two get entries exclusively connected to spread PPI downloaders. At last, they viewpoint different rough practices that specialists of unwelcome applications use to spread their applications through get entryways. Cell frameworks applying cell phones is appearing to be consistently a progressively proficient execution for offense acknowledgment and observing. An offense uncovering and organization item applying GSM and GIS frameworks to have the option to alleviate the issues stood up to by many structure countries in bringing down the offense rates. We begun by method for a standard analyze which was moved out to set up how individuals record offense to the police. This is utilized by method for a look at that saw the manner in which the Specialists gain and power offense data. Based on the standard inspect, we at that point built up a Network Offense Affirming and organization Program that joins GMS and GIS Advancements
Keywords:
Crime Reporting, Crime Monitoring, ICTs, Mobile Application, GPS.
References:
[1] Elirea Bornman,"The Mobile Phone in Africa: Has It Become a Highway to the Information Society or Not?‖, Contemporary Educational Technology, 2012, 3(4), 278-292
[2] Alessandra Colecchia and Paul Schreyer,‖ The Contribution of Information and Communication Technologies to Economic Growth in Nine OECD Countries‖, OECD Economic Studies No. 34, 2002.
[3] Christine Zhen-Wei Qiang, Alexander Pitt, Seth Ayers,‖ Contribution of Information and Communication Technologies to Growth‖, World Bank Working Paper No. 24
[4] Vwambanji Musamba,"An Evaluation of the Impact of the Community Policing Strategy in Zambia: A Case Study of Lusaka Urban District"
[5] Baker, Bruce,‖ Muilti- Choice Policing in Africa‖ Uppsala: Nordiska Africainistitute, 2008
[6] http://www.nationmaster.com/country-nfo/profiles/Zambia/Crime [Accessed: 02/01/ 2015 10:00 am]
[7] Hellström, J., ―Mobile technology as a means to fight corruption in East Africa‖, Available at:http://upgraid.wordpress.com/
[8] James Byrne and Gary Marx (2011),―Technological Innovations in Crime Prevention and Policing. A Review of
the Research on Implementation and Impact‖, Cahiers Politie studies Jaargang 2011-3, nr. 20 p. 17-40.
[9] Google: 'Unwanted software policy, 2018'. Available at https://www.google.com/about/unwanted-software policy.html
[10] Microsoft: 'How Microsoft antimalware products identify malware and unwanted software', 2018. Available at https://www.microsoft.com/en-us/wdsi/antimalware-support/malware-and-unwanted- software-evaluationcriteria
[11] MalwareBytes: 'PUP reconsideration information – how do we identify potentially unwanted software?', 2018. Available at https://www.malwarebytes.com/pup/
[12] EmsiSoft: 'Mind the PUP: top download portals to avoid'.Availableathttp://blog.emsisoft.com/2015/03/11/mind-the-pup-top-download-portals-to-avoid/,accessed December 2016
[13] Heddings, L.: 'Here is what happens when you install the top 10download.com apps'. Available at http://www.howtogeek.com/198622/hereswhat-happens-hen-youinstall-the-top-10-download.com-apps,accessed November 2017.