An Efficient and Secured Head Monitoring to Predict the Abnormal Behaviours in Online Exam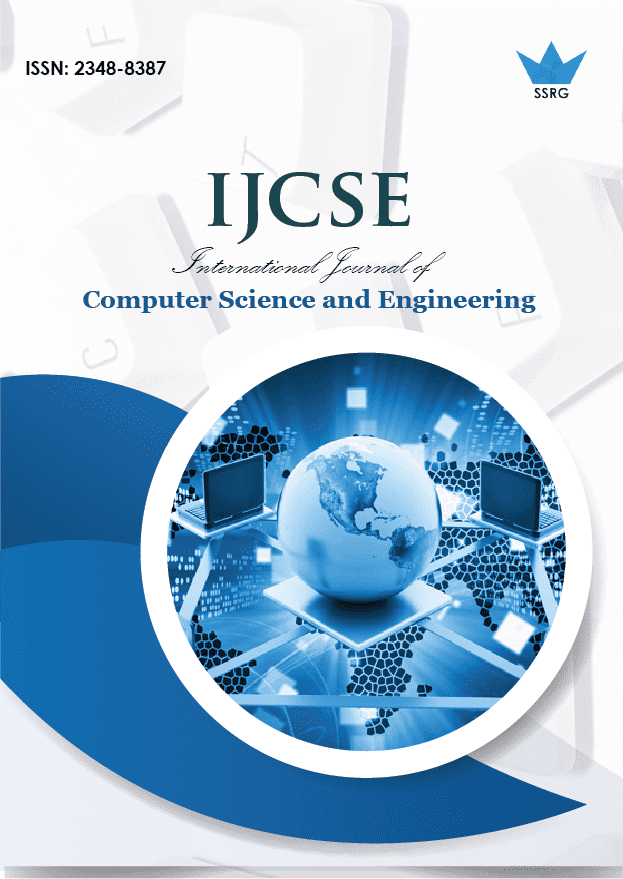 International Journal of Computer Science and Engineering
© 2020 by SSRG - IJCSE Journal
Volume 7 Issue 4
Year of Publication : 2020
Authors : Dr.Sk.Akbar, Professor, V.K.M .Santoshini Palaparthy , Sakkuru. Tejaswini, P.V.V.N.K.Sai Ram, Pedasingu. Rajesh

10.14445/23488387/IJCSE-V7I4P105
How to Cite?
Dr.Sk.Akbar, Professor, V.K.M .Santoshini Palaparthy , Sakkuru. Tejaswini, P.V.V.N.K.Sai Ram, Pedasingu. Rajesh, "An Efficient and Secured Head Monitoring to Predict the Abnormal Behaviours in Online Exam," SSRG International Journal of Computer Science and Engineering , vol. 7, no. 4, pp. 16-18, 2020. Crossref, https://doi.org/10.14445/23488387/IJCSE-V7I4P105
Abstract:
This is a system which can be used for surveillance and monitoring applications. The development of an efficient real time video head detection system is motivated by their potential for deployment in the areas where security is the main concern. The proposed system presents a platform for real time video head detection and subsequent generation of an alarm condition as soon as the human head is detected. The prototype consists of a platform mounted with camera which provides continuous feedback of the online exam environment.
Keywords:
Video Analysis, Anomaly detection, Eigen faces, alarm, Image block matching, gradient constraints.
References:
[1] N Noury, A Fleury, P Rumeau, A Bourke, G Laighin, V Rialle, J Lundy "Fall detection - Principles and Methods" ConfProc IEEE Eng Med Biol Soc. 2007;1:1663-1666.
[2] Arie Hans Nasution and S. Emmanuel; Intelligent Video Surveillance for Monitoring Elderly in Home Environments, International Workshop on Multimedia Signal Processing (MMSP), Greece, October2007.
[3] Sixsmith A, Johnson N. "Smart sensor to detect the falls of the elderly", IEEE Pervasive Computing, vol. 3, no. 2, pp. 42–47, April-June2004.
[4] Caroline Rougier, Jean Meunier, Alain St- Arnaud, Jacqueline Rousseau, "Fall Detection from Human Shape and Motion History Using Video Surveillance" Advanced Information Networking and Applications Workshops, 2007, 21st International Conference on, Vol. 2 (2007)
[5] B. T¨oreyin, Y. Dedeoglu, and A. C¸ etin.HMM based falling person detection using both audio and video.In IEEE InternationalWorkshop on Human-Computer Interaction, Beijing, China, 2005.
[6] S.-G.Miaou, P.-H. Sung, and C.-Y. Huang, "A Customized Human Fall Detection System Using Omni-Camera Images and Personal Information" Proc of Distributed Diagnosis and Home Healthcare(D2H2) Conference,2006.
[7] R. Cucchiara, A.Pratti, and R.Vezani, "An Intelligent Surveillance System for Dangerous Situation Detection in home Environments" , in Intelligenzaartificable, vol.1, n.1, pp. 11-15, 2004 .
[8] T. Lee and A. Mihailidis. An intelligent emergency response system: preliminary development and testing of automated fall detection. Journal of telemedicine and telecare, 11(4):194–198,2005.