Analytical Study on Digital Image Processing Applications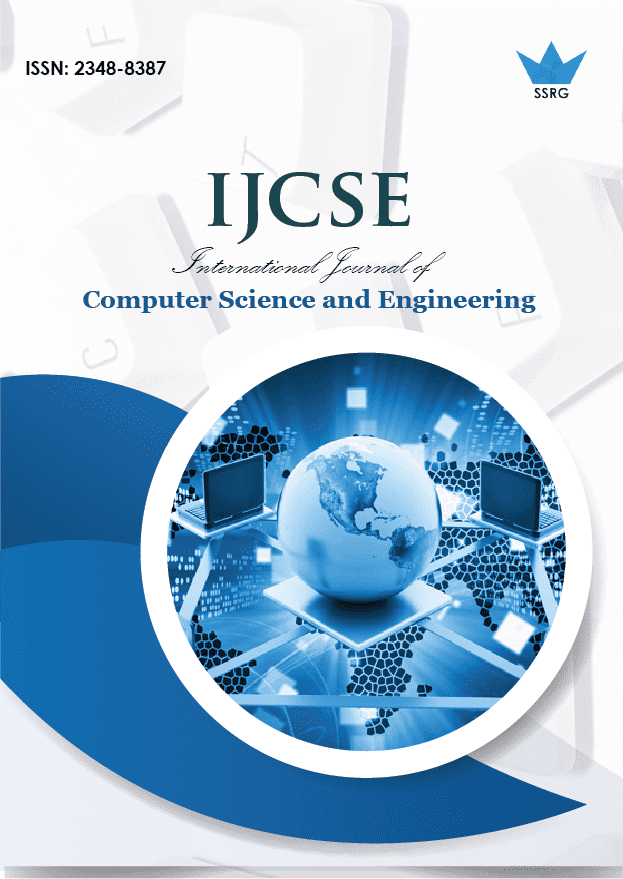 International Journal of Computer Science and Engineering
© 2020 by SSRG - IJCSE Journal
Volume 7 Issue 6
Year of Publication : 2020
Authors : A. Bindhu, Dr. K. K. Thanammal

10.14445/23488387/IJCSE-V7I6P102
How to Cite?
A. Bindhu, Dr. K. K. Thanammal, "Analytical Study on Digital Image Processing Applications," SSRG International Journal of Computer Science and Engineering , vol. 7, no. 6, pp. 4-7, 2020. Crossref, https://doi.org/10.14445/23488387/IJCSE-V7I6P102
Abstract:
The extreme flexibility of the digital method of image processing makes a wide variety of linear and nonlinear processes possible. The digital image processing techniques developed have been applied to images from a wide range of disciplines. In this paper, we have discussed about various applications such as Image sharpening and restoration, medical field, remote sensing, robotics, color processing, pattern and character recognition, video processing, agriculture, finger print biometrics, forensic, medical palmistry, signature recognition, vehicle detection from satellite images ,etc.
Keywords:
Digital Image Processing, Analytical study on DIP, UV Imaging, Biometrics, Segmentation
References:
[1] Anil K. Jain, A handbook of "Fundamentals of Digital Image Processing", 1989.
[2] Rafael C. Gonzalez and Richard E. Woods, A text book on "Digital Image Processing", Publications of Pearson, Second Edition , 2002.
[3] Y. Yang, Wei, L. Nishikawa, "Micro calcification Classification Assisted by Content Based Image Retrieval for Breast Cancer Diagnosis‖, IEEE International Conference on Image Processing, Vol. 5, pp. 1-4, 2007. [4] Wei L, Yang Y, Nishikawa RM. "A study on several machine-learning methods for classification of malignant and benign clustered microcalcifications‖, IEEE Trans on Medical Imaging, 24(3):371–380, 2015. [Google Scholar]
[5] Oludayo O. Olugbara & et al "Segmentation of Melanoma Skin Lesion Using Perceptual Color Difference Saliency with
Morphological Analysis" Mathematical Problems in Engineering Vol 2018, Article ID 1524286, 19 pages
[6] D Kalyani et al, ―An Improved Lung Cancer Prediction System using Image Processing", International Journal of Recent Technology and Engineering (IJRTE) ISSN: 2277-3878, Vol.8, Issue-4, November 2019.
[7] S. Padmappriya, K.Sumalatha, "Digital Image Processing Real Time Applications", International Journal of Engineering Science Invention (IJESI), ISSN (Online): 2319 – 6734,pp. 46 -51,2018.
[8] Shailendra Kumar Dewangan, "Human Authentication Using Biometric Recognition‖, International Journal of Computer Science & Engineering Technology (IJCSET), ISSN: 2229-3345, Vol. 6, No. 4, pp. 240-245, April 2015.
[9] Hardik Pandit & D. M. Shah, "Application of Digital Image Processing & Analysis in Healthcare Based on Medical Palmistry", Proc. of International Conference on Intelligent Systems & Data Processing, pp. 56-59, 2011.
[10] Noorpreet Kaur Gill, Anand Sharma, ― Vehicle Detection from Satellite Images in Digital Image Processing " International Journal of Computational Intelligence Research, ISSN 0973-1873 Vol 13, No. 5, pp. 697-705, 2017
[11] Judith A. Redi &et al, "Digital image forensics: a booklet for beginners", Springer, Multimedia Tools Appl (2011) 51:133–162, October 2010
[12] Mostafa Bayati and Reza Fotouhi (2018), "A Mobile Robotic Platform for Crop Monitoring, Advances in Robotics‖, 7(1), 186-191
[13] Rajendra Akhil Kumar, Gone Sri Vaishnavi, Pilli Sathavardhana Rao and Diwakar. R. Marur, "Crop Monitoring using Visual Sensors and IOT" SSRG International Journal of Electronics and Communication Engineering volume 4 issue 4 (2017)
[14] R Sindhoori, "Digital image processing. Multi feature face recognition in PSO –SVM‖, SSRG International Journal of Electrical and Electronics Engineering, volume1 issue 3 May 2014.