Critical Success Factors for Implementation of Enterprise Resource Planning Software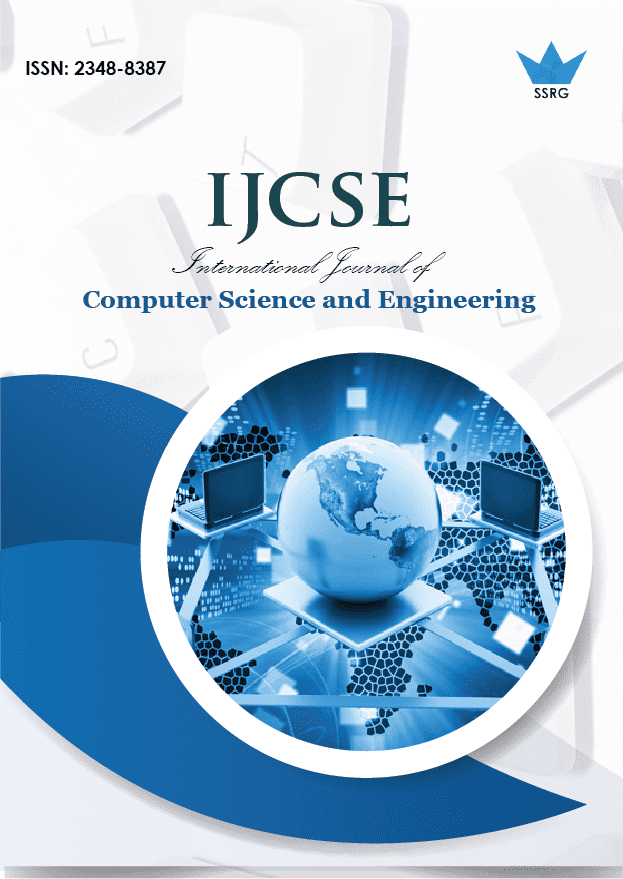 International Journal of Computer Science and Engineering
© 2021 by SSRG - IJCSE Journal
Volume 8 Issue 2
Year of Publication : 2021
Authors : Jigar K Patel

10.14445/23488387/IJCSE-V8I2P101
How to Cite?
Jigar K Patel, "Critical Success Factors for Implementation of Enterprise Resource Planning Software," SSRG International Journal of Computer Science and Engineering , vol. 8, no. 2, pp. 1-5, 2021. Crossref, https://doi.org/10.14445/23488387/IJCSE-V8I2P101
Abstract:
Ensuring the successful implementation of Enterprise Resource Planning (ERP) software depends on a few critical factors. Nowadays, ERP is generally used in giant corporations, while a few small and medium enterprises use this important tool. But with that said, several companies are not able to utilize ERP to its full potential because of an inadequate implementation approach. Being able to see a unified approach of all departmental operations can streamline processes to a greater extent, and that's where ERP comes in. And even though several vendors have created affordable packages for ERP systems, they can still be a massive investment for most organizations. For many organizations, the cost alone is one of the reasons why they do not go for an ERP system altogether. But once you are done dealing with the sticker shock, you can realize how enterprise resource planning can lead to a positive return on investment. Not only are you saving money, but you are also saving time. Moreover, there is no longer a need to train your employees on several different kinds of software once an ERP system consolidates everything under one roof. This, in turn, means that you do not have to schedule training sessions with many vendors; you just have to schedule a workshop with one.
Keywords:
ERP Implementation, ERP System, Critical factors
References:
[1] P. Bingi, M.K Sharma, J.K Golda, Critical issues are affecting an ERP implementation, Information System Management (1999) 7 -14.
[2] T.H Davenport, putting the enterprise into the enterprise system. Harvard Business Review (1998) 121-131.
[3] T.H Davenport, Mission Critical: Realizing the Promise of Enterprise System, HBS Press (2000).
[4] C.P Holland, B Light, A critical success factors model for ERP implementation, IEEE Software (1999) 30-36.
[5] Finney, S., & Corbett, M., ERP implementation: A compilation and analysis of critical success factors. Business Process Management Journal, 13(3)(2007) 329-347.
[6] Ehie, I. C., & Madsen, M., Identifying critical issues in enterprise resource planning (ERP) implementation. Computers in Industry, 56(6)(2005) 545-557.
[7] Chou, S.-W., & Chang, Y.-C., The implementation factors that influence the ERP (enterprise resource planning) benefits. Decision Support Systems, 46(1)(2008) 149-157.
[8] Candra, S., ERP implementation success and knowledge capability. Procedia - Social and Behavioral Sciences, 65, 141-149. N. Parr and G. Shanks, A Taxonomy of ERP Implementation Approaches., (2012).
[9] M. Laanti, O. Salo and P. Abrahamsson, Agile methods rapidly replacing traditional methods at Nokia: A survey of opinions on agile transformation, Information and Software Technology, 53(3)(2011) 276-290.
[10] Mrs. V.Usha Bala, Dr.B.D.C.N.Prasad, Steering the Enterprise's Information System Security Risks in Relation with Uncertainty (Information System, Risks), SSRG International Journal of Computer Science and Engineering 5(2) (2018) 5-8.
[11] Davenport, T.H., Prusak, L.: Working Knowledge: How Organizations Manage What They Know. Harvard Business Review Press, Boston, Mass (2000).
[12] Batista, M., Costa, C.J., Aparicio, M.: ERP OS localization framework. In: Proceedings of the Workshop on Open Source and Design of Communication, ACM, New York (2013) 1-8.
[13] Lopes, N.G., Costa, C.J.: ERP localization: exploratory study in translation: European and Brazilian Portuguese. In: Proceedings of the 26th Annual ACM International Conference on Design of Communication, (2008) 93-98 ACM, New York.
[14] Jigar K Patel., ERP Implementation and Successful Post Sustainment" International Journal of Computer Trends and Technology 68(10)(2020) 44-48.
[15] Jigar K Patel., Mobile ERP: Implementation and Sustainment Strategies, International Journal of Computer Trends and Technology 68(11)(2020) 10-14.