IoT Advertising System using LED Dynamic Message Sign (DMS) and Mobile Application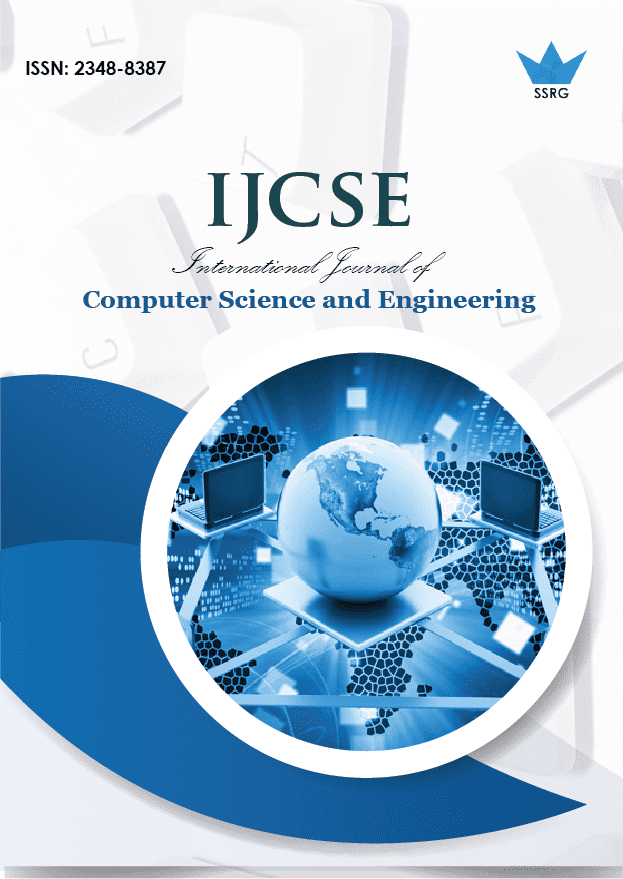 International Journal of Computer Science and Engineering
© 2022 by SSRG - IJCSE Journal
Volume 9 Issue 4
Year of Publication : 2022
Authors : Miton Abel Konnon, Benedite Lovi, Boras Sewanoude

10.14445/23488387/IJCSE-V9I4P101
How to Cite?
Miton Abel Konnon, Benedite Lovi, Boras Sewanoude, "IoT Advertising System using LED Dynamic Message Sign (DMS) and Mobile Application," SSRG International Journal of Computer Science and Engineering , vol. 9, no. 4, pp. 1-6, 2022. Crossref, https://doi.org/10.14445/23488387/IJCSE-V9I4P101
Abstract:
LED display boards are an effective tool for disseminating information. The popular LED advertising display boards broadcast only non-modifiable information with static text or animation. This work proposes configurable Dynamic Message Signs (DMS) using an LED matrix to make the advertising display more profitable by taking advantage of IoT technologies. The proposed system is called NS-Connect and is managed from an Android application. The luminescent electronic display of the DMS is made of LEDs with high luminous efficiency. The message processing unit incorporates a Bluetooth module that exchanges messages with the Android device and a microcontroller for text display management. The mobile application is designed with several features concerning text edition and display settings, including scrolling speed, brightness, and font choice. This technological innovation reduces the costs of awareness-raising activities or marketing and communication campaigns on major themes such as COVID-19, climate change, or civic engagement.
Keywords:
Dynamic massage sign, LED display board, mobile application, Advertising display, IoT advertising system.
References:
[1] Javad Azimi et al., "Visual Appearance of Display Ads and its Effect on Click-Through Rate," Proceedings of the 21st ACM International Conference on Information and Knowledge Management - CIKM'12, 2012.
[CrossRef] [Google Scholar] [Publisher link]
[2] Ala Al-Fuqaha et al., "Internet of Things: A Survey on Enabling Technologies, Protocols, and Applications," IEEE Communications Surveys & Tutorials, vol. 17, no. 4, pp. 2347–2376, 2015.
[CrossRef] [Google Scholar] [Publisher link]
[3] Hidayet Aksu et al., "Advertising in the IoT Era: Vision and Challenges," IEEE Communications Magazine, vol. 56, no. 11, pp. 138-144, 2018.
[CrossRef] [Google Scholar] [Publisher link]
[4] Gong Chen et al., "In-Depth Survey of Digital Advertising Technologies," IEEE Communications Surveys & Tutorials, vol. 18, no. 3, pp. 2124–2148, 2016.
[CrossRef] [Google Scholar] [Publisher link]
[5] Navigant Consulting, Inc. Adoption of Light-Emitting Diodes in Common Lighting Applications, U.S. Department of Energy, vol. 67, 2017.
[6] Arshdeep Bahga, and Vijay Madisetti, Internet of Things: A Hands-on Approach, Vijay Madisetti, Atlanta, GA, USA, vol. 5, 2014.
[Google Scholar]
[7] Sonali Mathur, and Shaily Malik, "Advancements in the V-Model," International Journal of Computer Applications, vol. 1, no. 12, pp. 29–34, 2010.
[CrossRef] [Google Scholar] [Publisher link]
[8] Bello Oluwaseyi Olawale, and Ajayi - Smart Emmanuel Abiodun, "GSM Based Wireless Electronic Notice Board Using PIC18F2550 Microcontroller," Iconic Research and Engineering Journals, vol. 1, no. 12, pp. 12-17, 2018.
[Google Scholar]
[9] Bhawna Saini et al., "Smart LED Display Boards," International Journal of Electronics and Electrical Engineering, vol. 7, no. 10, pp. 1057-1059, 2014.
[Google Scholar]
[10] Priyanka A. Borkar et al., "GSM Mobile Phone Based LED Scrolling Message Display System," International Journal of Advanced Research in Computer Science, vol. 4, no. 6, 2013.
[11] Darshil J. Modi, and Vishal S. Vora, "Advertising Display System using LED and Graphical LED, IJSRD," International Journal for Scientific Research & Development, vol. 1, no. 2, 2013.
[Google Scholar]
[12] Emedolu Blessing Obianuju, Desmond Bala Bisandu, and Simon Emmanuel Iko-Ojo, "Automated Real Time Light Emitting Diode (LED) Display Board for the University of Jos, Nigeria," International Journal of Latest Technology in Engineering, Management & Applied Science-IJLTEMAS, vol. 9, no. 1, pp. 01-06, 2020.
[Google Scholar]
[13] Nilam Pradhan et al., "IoT Based LED Scrolling Display," International Journal of Scientific Research & Management Studies, vol. 4, no. 1, pp. 1-5, 2020.
[Google Scholar]
[14] Joonseok Jung et al., "IoT Enabled Smart Emergency LED Exit Sign Controller Design using Arduino," The International Journal of Advanced Smart Convergence, vol. 6, no. 1, pp. 76-81, 2017.
[CrossRef] [Google Scholar] [Publisher link]
[15] Muhammad Naveed et al., "Inside job: Understanding and Mitigating the Threat of External Device Mis-Binding on Android," In 21st Annual Network and Distributed System Security Symposium, NDSS 2014, San Diego, California, USA, 2014.
[CrossRef] [Google Scholar] [Publisher link]