Robots and Artificial Intelligence's Effects on Employ Prospects in the Future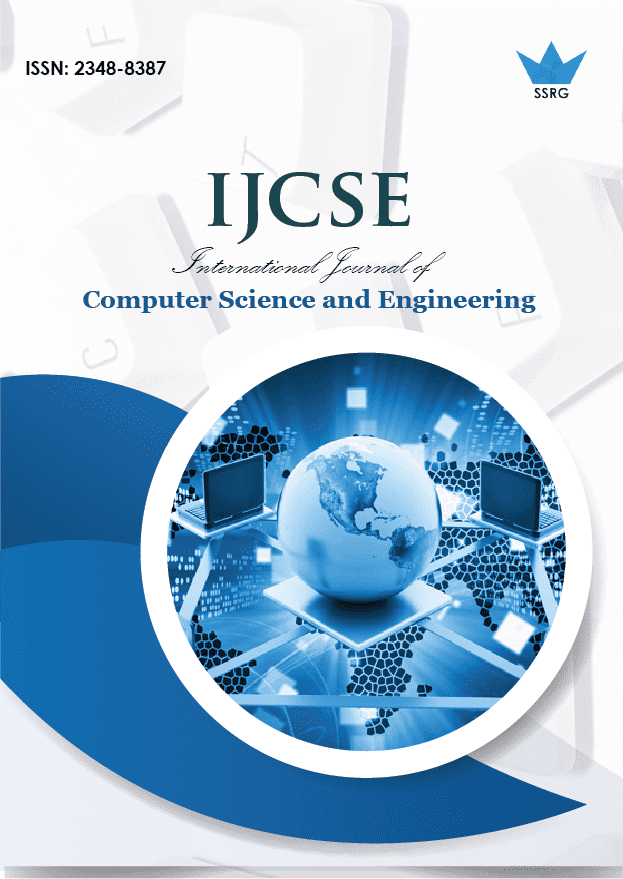 International Journal of Computer Science and Engineering
© 2023 by SSRG - IJCSE Journal
Volume 10 Issue 4
Year of Publication : 2023
Authors : M. Lakshmi

10.14445/23488387/IJCSE-V10I4P102
How to Cite?
M. Lakshmi, "Robots and Artificial Intelligence's Effects on Employ Prospects in the Future," SSRG International Journal of Computer Science and Engineering , vol. 10, no. 4, pp. 8-15, 2023. Crossref, https://doi.org/10.14445/23488387/IJCSE-V10I4P102
Abstract:
The prevalence of human-robot connection is expanding as robots have made everyone's lives more relaxed and pleasant. This study examined the traits and behaviours of numerous robot kinds. They have also looked into how robotics and humans are evolving together. In addition to the many scientists and technicians who work in this field, they have included a few of their contributions in our study. By creating a working system that solves issues and produces good outcomes, they want to understand better how the human brain works. The field of artificial intelligence is enormous and is also making progress in business, healthcare, and quality control. According to several studies, the business sector collaborates with artificial intelligence to evaluate supply and demand. Design and systematize human resource management organizations. The public sector is also developing several intelligent devices for security observation and fault uncovering of nuclear reactors and other crucial systems. Robotics and Artificial Intelligence are also fantastic for safely enforcing law and order. Due to the massive need for intelligent robots across many industries, employment in this field and artificial intelligence are developing. Our main goal is to investigate how people and robots interact.
Keywords:
Artificial Intelligence, Robotics, Healthcare, Domains of business, Automation.
References:
[1] Przemyslaw Lewicki, Jacek Tochowicz, and Jeroen Van Genuchten, "Are Robots Taking Our Jobs? A Robo Platform at a Bank," IEEE Software, vol. 36, no. 3, pp. 101-104, 2019.
[CrossRef] [Google Scholar] [Publisher link]
[2] Gaaitzen J. de Vries et al., "The Rise of Robots and The Fall of Routine Jobs," Labour Economics, vol. 66, p. 101885, 2020.
[CrossRef] [Google Scholar] [Publisher link]
[3] Maruthi Varaprasad Alaparthi, "Impact of Financial Innovations on Job Stress among Employees of Select Private and Public Sector Banks, Andhra Pradesh, India," SSRG International Journal of Economics and Management Studies, vol. 7, no. 7, pp. 88-93, 2020.
[CrossRef] [Google Scholar] [Publisher link]
[4] John Chung, and Yong Suk Lee, "The Evolving Impact of Robots on Jobs," Sage Journal, vol. 76, no. 2, 2022.
[CrossRef] [Google Scholar] [Publisher link]
[5] Felix Ingrand, and Malik Ghallab, "Robotics and Artificial Intelligence: A Perspective on Deliberation Functions," AI Communications, vol. 27, no. 1, pp. 63-80, 2014.
[CrossRef] [Google Scholar] [Publisher link]
[6] Morgan Quigley et al., "ROS: An Open-source Robot Operating System," ICRA Workshop on Open Source Software, 2009.
[CrossRef] [Publisher link]
[7] Tim Niemueller, Sumedha Widyadharma, "Artificial Intelligence–An Introduction to Robotics," AI Robotics, 2003.
[Google Scholar]
[8] Muhammad Zohaib Latif et al., "Risk Factors Identification of Malignant Mesothelioma: A Data Mining Based Approach," 2020 International Conference on Electrical, Communication, and Computer Engineering, 2020.
[CrossRef] [Google Scholar] [Publisher link]
[9] Algoni umar Sheriff, "A Describtive Analyses of the Challenges and Prospects of Industrialization: an Impediment to Economic Development in Nigeria," SSRG International Journal of Economics and Management Studies, vol. 3, no. 6, pp. 16-23, 2016.
[CrossRef] [Google Scholar] [Publisher link]
[10] Talha Mahboob Alam et al., "Corporate Bankruptcy Prediction: An Approach towards Better Corporate World," The Computer Journal, vol. 64, no. 11, pp. 1731-1746, 2020.
[CrossRef] [Google Scholar] [Publisher link]
[11] Talha Mahboob Alam, and Mazhar Javed Awan, "Domain Analysis of Information Extraction Techniques," International Journal of Multidiciplinary Sciences and Engineering, vol. 9, no. 6, 2018.
[Google Scholar]
[12] M.A. Goodrich, and A.C. Schultz, Foundations and Trends in Human–Computer Interaction. Foundations and Trends® in Human–Computer Interaction, 2008.
[13] Beatrice Alenljung et al., "User Experience in Social Human-Robot Interaction, Rapid Automation: Concepts, Methodologies, Tools, and Applications," IGI Global Publisher of Timely Knowledge, 2019.
[Google Scholar]
[14] Pouria Motalebi, and Akın Marsap, "The Role of Job Satisfaction and Organizational Commitment as a Determinant of Organizational Citizenship Behavior among the Workers of Welfare Organization," SSRG International Journal of Economics and Management Studies, vol. 7, no. 1, pp. 96-105, 2020.
[CrossRef] [Google Scholar] [Publisher link]
[15] Mark Skilton, and Felix Hovsepian, "The 4th Industrial Revolution, Responding to the Impact of Artificial Intelligence on Business," Foresight, vol. 21, no. 2, pp. 318-319, 2019.
[CrossRef] [Google Scholar] [Publisher link]
[16] Ying Tan, and Zhong-Yang Zheng, "Research Advance in Swarm Robotics," Defence Technology, vol. 9, no. 1, 9, pp. 18-39, 2013.
[CrossRef] [Google Scholar] [Publisher link]
[17] Nurulita Aulia Sari, Febrina Yanti, and Humiras Hardi Purba, "Analysis of Leadership and Motivation Influence on Organizational Commitments and its Impact on Employee Performance," International Journal of Recent Engineering Science, vol. 5, no. 6, pp. 1-7, 2018.
[CrossRef] [Publisher link]
[18] Darrell M. West, "What happens if robots take the jobs? The Impact of Emerging Technologies on Employment and Public Policy," Centre for Technology Innovation at Brookings, Washington, 2015.
[Google Scholar]
[19] Hastimal Sagara, and Keshab Das, "Technological Disruptions and the Indian IT Industry: Employment Concerns and Beyond," Digitalisation and Development, pp. 119-143, 2020.
[CrossRef] [Google Scholar] [Publisher link]
[20] K. Radha, and M. Rohith, "An Experimental Analysis of Work-Life Balance Among the Employees using Machine Learning Classifiers," International Journal of Computer Trends and Technology, vol. 69, no. 4, pp. 39-48, 2021.
[CrossRef] [Publisher link]
[21] J. Hagel, J, Schwartz, and J. Bersin, Navigating the Future of Work, 2017.
[22] Daron Acemoglu, and Pascual Restrepo, "Artificial Intelligence, Automation, and Work," National Bureau of Economic Research, 2018.
[CrossRef] [Publisher link]
[23] M. Frishberg, "Robots and AI Take on Dirty Jobs," Research-Technology Management, vol. 63, no. 2, pp. 302-317, 2020.
[Google Scholar]
[24] Daniel Belanche et al., "Robots or Frontline Employees? Exploring Customers' Attributions of Responsibility and Stability After Service Failure or Success," Journal of Service Management, vol. 31, no.2, pp. 267-289, 2020.
[CrossRef] [Google Scholar] [Publisher link]
[25] Joshua Conrad Jackson, Noah Castel, and Kurt Gray, "Could a Rising Robot Workforce Make Humans Less Prejudiced?," American Psychologist, vol. 75, no. 7, pp. 969-982, 2020.
[CrossRef] [Google Scholar] [Publisher link]