Multiselfish Attacks Detection Based on Credit Risk Information in Cognitive Radio Ad-hoc Networks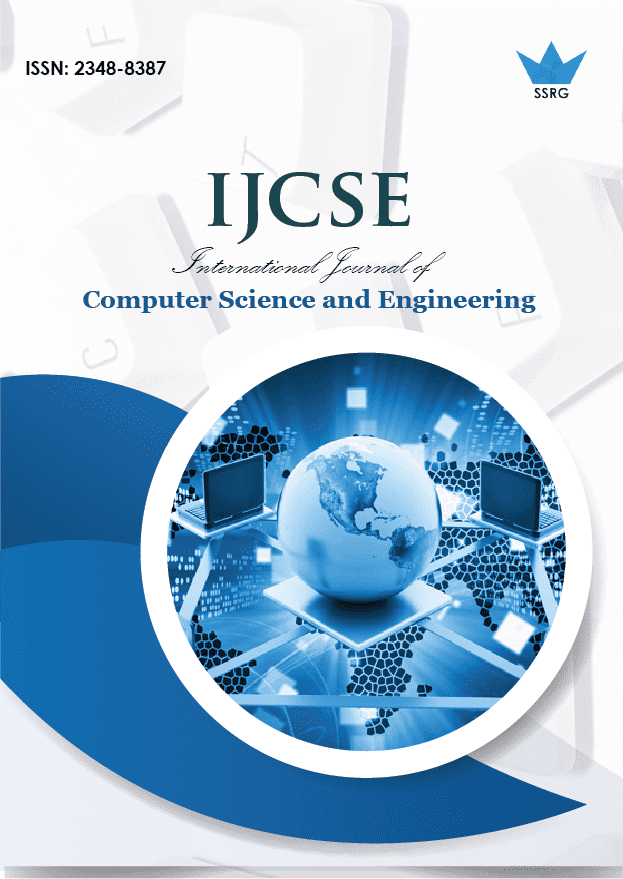 International Journal of Computer Science and Engineering
© 2015 by SSRG - IJCSE Journal
Volume 2 Issue 4
Year of Publication : 2015
Authors : G.Gowrishankar, S.Balgani, R.Aruna

10.14445/23488387/IJCSE-V2I4P105
How to Cite?
G.Gowrishankar, S.Balgani, R.Aruna, "Multiselfish Attacks Detection Based on Credit Risk Information in Cognitive Radio Ad-hoc Networks," SSRG International Journal of Computer Science and Engineering , vol. 2, no. 4, pp. 1-7, 2015. Crossref, https://doi.org/10.14445/23488387/IJCSE-V2I4P105
Abstract:
Cognitive radio network is an opportunistic communication technology supports unlicensed user to make use of the large amount of available number of bandwidth. CRN can identify more available communication of spectrum efficiently. CRN can maintain new wireless users in existing active spectrum. CRN user uses the free spectrum which is not being used by the unlicensed user without causing any interfering to the necessary communication. The main objective of the CRN is used to resolve the spectrum Scarcity by transfer the spectrum to the unlicensed user dynamically. CRN are dangerous to the selfish attacks, because of spectrum allocation in cognitive radio networks capability. SU spread fake information to the other close to SUs sequentially to occupy all vacant channels. Selfish Nodes are highly decreasing the performance of CRN. In this article we have predictable the Multiselfish attacks by using credit risk information. Hence we proposed a method to identify Multiselfish attacks by using credit risk information Algorithm.
Keywords:
Primary user (PU), Secondary user (SU), Mobile ad-hoc network (MANET), cognitive radio networks (CRN), selfish node, Detection Rate (DR), Credit Risk Information (CRI)..
References:
[1] K.Balakrishnan, J.Deng, and P.K.Varshney,"TWOACK: Preventing selfishness in Mobile Ad Hoc Networks," proc.IEEE Wireless Comm. And Networking, pp.2137-2142, 2005.
[2] K. Cheng Howa, M. Maa and Y. Qin(2012), "An Altruistic Differentiated Service Protocol in Dynamic Cognitive Radio Networks Against Selfish Behaviors" , Computer N etworks, vol. 56, no. 7, pp. 2068–79.
[3] R .Chen, J.-M. Park and J. H. Reed (Jan. 2008), "Defense against Primary User Emulation Attacks in Cognitive Radio Networks" , IEEE JSAC, vol. 26, no. 1, pp. 25–36. KSII Trans. Internet and Information Systems, vol. 6, no. 10, pp. 2455–72.