SSRG International Journal of Electronics and Communication Engineering (IJECE)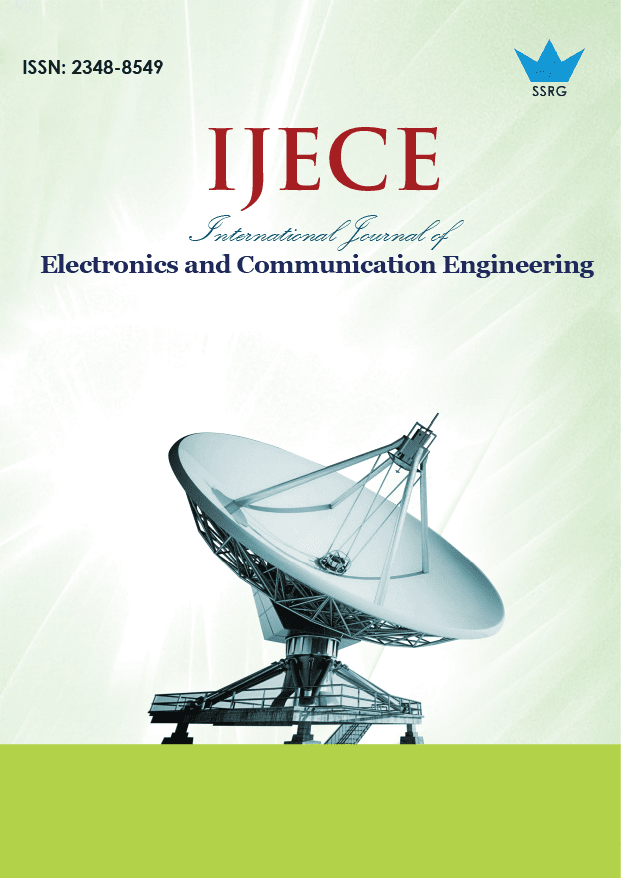 | | |
| --- | --- |
| Editor in Chief | Prof. Dr. Ephraim Suhir, |
| | Department of Electronics and Computer Engineering, |
| | Portland State University, |
| | United States. |
| E-ISSN | 2348 - 8549 |
| P-ISSN | 2349 - 9184 |
| Publication Frequency | 12 Issue per Year |
| Publisher | Seventh Sense Research Group® |
| Paper Submission id | ijece@internationaljournalssrg.org |
| Impact Factor | 1.13(Based on Google Scholar Citations) |
SSRG International Journal of Electronics and Communication Engineering ( SSRG - IJECE ) is a scholarly peer-reviewed research publishing journal.
Aim and Scope:
SSRG International Journal of Electronics and Communication Engineering - IJECE is an international scholarly journal that publishes original research papers in the fields of theory and design of circuits, systems, and devices for electronics, signal processing, and communication. Journal publishes research papers in the areas of both public communication systems (Telecommunication, mobile, Internet, and Cable TV) and private systems (Intranets, enterprise networks, LANs, MANs, WANs).
The journal examines a broad spectrum of theoretical, fundamental, and applied radio engineering, communication, and electron physics issues. It publishes original papers from the leading scientific and research centers. The journal covers all essential branches of electromagnetic, wave propagation theory, signal processing, transmission lines, telecommunications, physics of semiconductors, and physical processes in electron devices and applications in biology, medicine, microelectronics, nanoelectronics, electron, and ion emission, etc.
Papers are solicited from, but not limited to the following topics:
Antenna and Microwave Propagation
Communication Theory and Techniques
Data Communication and Networks
Digital Signal Processing
Electromagnetic and Microwave
Electromagnetic Field Theory
Embedded Systems
Fibre Optic Communication
Internet of Things
Linear Integrated Circuits
Modulation, Source and Channel coding
Nano Electronics
Nanoscience and Nanotechnology
Network Theory and Circuit Designs
Optical Communication
Optics and Optoelectronics
Robotics
Satellite Communication
Semiconductors and Superconductors
Signal Processing and Communication
Switching Theory and Techniques
Systems and Control Engineering
VLSI Design
Wireless Networks
Authors Geographical Coverage :
Dubai, UAE, Zaria, Vietnam, Azerbaijan, China, Egypt, Malaysia, Japan, Bangladesh, Iran, India, Iraq, Pakistan, Afghanistan, etc.