Autonomous USB to USB Mass Storage Data Transfer Mechanism and Paraphernalia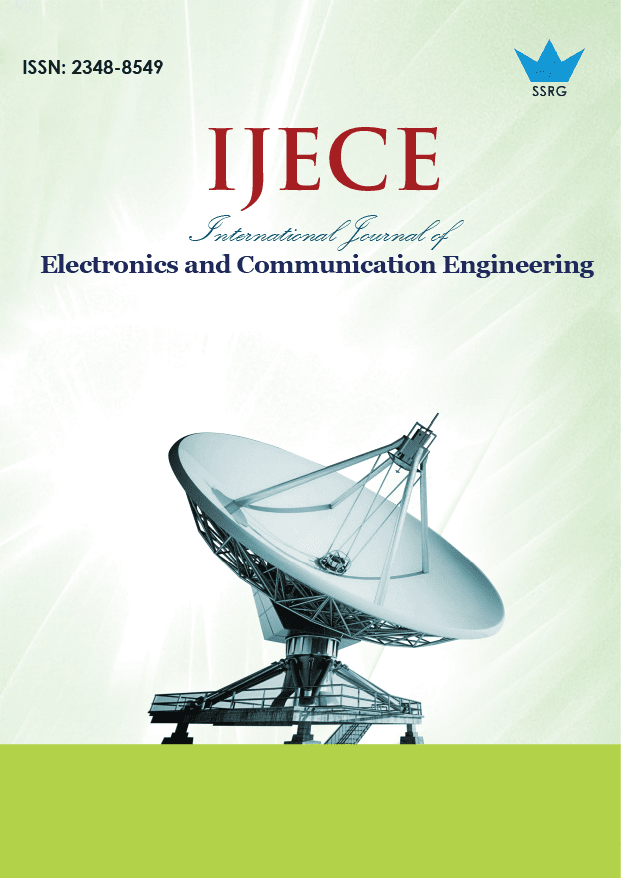 International Journal of Electronics and Communication Engineering
© 2016 by SSRG - IJECE Journal
Volume 3 Issue 10
Year of Publication : 2016
Authors : Palash Pandey and Shivang Shukla

10.14445/23488549/IJECE-V3I10P107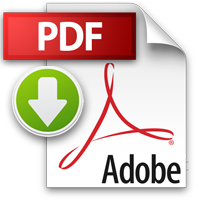 How to Cite?
Palash Pandey and Shivang Shukla, "Autonomous USB to USB Mass Storage Data Transfer Mechanism and Paraphernalia," SSRG International Journal of Electronics and Communication Engineering, vol. 3, no. 10, pp. 27-30, 2016. Crossref, https://doi.org/10.14445/23488549/IJECE-V3I10P107
Abstract:
In this paper, we describe the working mechanism of the proposed device to transfer data between two USB drives without the use of a host device i.e. a computer. In the digital age, data transfer has become the most important part of our lives. All parts of life find themselves connected by the common thread of data transmission. And to succeed and to promote the human enterprise, the need of the hour is efficient data transfer mechanisms. The proposed device tries to achieve this efficiency by minimizing the components in the data transfer process and thus optimizing it.
Keywords:
USB, Host, Data Transfer, Stationary computer host, Microcontroller, Memory Controller, Flash memory, Flash Drives.
References:
[1] Patents/US6993618: Dual-mode flash storage exchanger that transfers flash-card data to a removable USB flash key-drive with or without a PC host.
[2] Patents/US7040919 :USB plug with two sides alternately connectable to a USB port
[3] Patents/US6219736 : Universal serial bus (USB) RAM architecture for use with microcomputers via an interface optimized for integrated services device network (ISDN) [4] Patents/US5982520 (Personal storage device for application and data transfer)
[5] Patents/US6663420 (Adapter for exchanging data and transmitting power between PC and portable device)
[6] www.ijera/specialissue/ICIACApril2014/EN/V2/EN- 1332225 (USB to USB and Mobile Data Transfer Without Connecting to PC Using Arm Processor Sonal N. Kawale, Rahul Dhuture)
[7] ijircce.com/upload/2015/july/65_20_Standalone (Standalone USB Flash to USB Flash Data Transfer Rahul.R.Menon, Hardik.Sukhadiya, Jainish.Patel)
[8] Rupali C. Bachalkar, Shrutika D. Durge, Purvaja V. Pote, Sapana V. Ajmire, Prof. Reetesh V. Golhar, Data Transfer between Two Pendrives without PC', International Journal of Advanced Research in Computer Science and Software Engineering, Vol.5, Issue 1.
[9] OmprakashGawali, KetanPandurang Kale, Mahesh Sanjay Gund, Ganesh BalasahebGaware, Communication In USB'S For Data Transfer, International Journal of Engineering and Advanced Technology (IJEAT) ISSN: 2249 – 8958, Volume- 2, Issue-4, April 2013
[10] MukeshTiwari, Siddhartha Motghare, JimitGada, UnmeshBarhate , Flash Drive To Flash Drive Data Transfer', International Refereed Journal of Engineering and Science (IRJES),Vol. 2, Issue. 3, pp. 17-23, 2013.
[11] J. Axelson, USB Complete 2nd Edition, Madison, WI: Lakeview Research LLC.
[12] www.vinculum.com/documents/datasheet/DS_VNC1L_V2.01( FT_00 030).pdf
[13] Axelson, J., 2005. USB Complete: Everything You Need to Develop Custom USB Peripherals (Complete Guides series). Lakeview research.
[14] Silverman, J. and Rostoker, M.D., Kawasaki Microelectronics, Inc., 2002.Configurable universal serial bus (USB) controller implemented on a single integrated circuit (IC) chip with media access control (MAC). U.S. Patent 6,370,603.
[15] Lee, R.M., Lockheed Martin Corporation, 2007. PC on USB drive or cell phone. U.S. Patent Application 11/985,408.
[16] Bridges, A. and Flowers, W.J., Lexmark International, Inc., 2005. Document processing device with USB drive. U.S. Patent Application 11/185,286.
[17] Lin, J.C., Huang, C.C. and Ma, T.S., Asia Vital Components Co., Ltd., 2004.Portable storage device with universal serial bus. U.S. Patent 6,743,030.
[18] Gantman, A. and Steenstra, J., 2006. USB wireless network drive. U.S. Patent Application 11/454,408.
[19] Lee, B.S. and Kang, S.M., Lg Electronics Inc., 2010. USB drive. U.S. Patent D624,552.
[20] Wu, K.T., Speed Tech Corp., 2003. Extensible/retractable and storable portable memory device. U.S. Patent 6,612,853.
[21] Lo, Y.N., 2010. USB flash disk. U.S. Patent D620,017.
[22] Deng, W.F., Benq Corporation, 2006. USB flash memory drive. U.S. Patent D520,996.
[23] Tan, H.C. and Yeh, J.J.H., Hon Hai Precision Ind. Co., Ltd., 1999. Side-by-side dual-port USB connector. U.S. Patent D405,053.
[24] Jacobs, J.R., 2011. Measuring the effectiveness of the usb flash drive as a vector for social engineering attacks on commercial and residential computer systems (Doctoral dissertation, Embry-Riddle Aeronautical University).
[25] Woodbridge, N., Rendon, E. and Fullerton, M., Woodbridge Nancy G and Fullerton Mark N, 2004. USB On-The-Go implementation. U.S. Patent Application 10/992,250.