Design And Analysis of Flexible Rounded Bow Tie Antenna for Wearable Application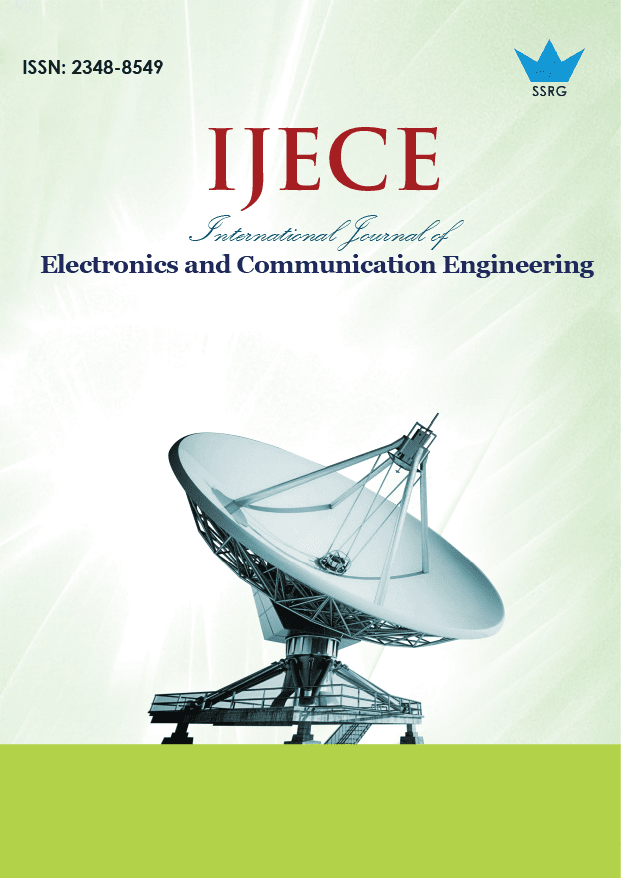 International Journal of Electronics and Communication Engineering
© 2017 by SSRG - IJECE Journal
Volume 4 Issue 2
Year of Publication : 2017
Authors : Sonali Somvanshi, Tejshri Vyavahare, Sonali Rode, Shweta Thombare and Rameez Shamalik

10.14445/23488549/IJECE-V4I2P102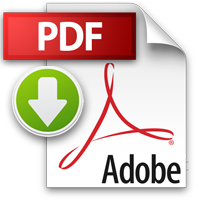 How to Cite?
Sonali Somvanshi, Tejshri Vyavahare, Sonali Rode, Shweta Thombare and Rameez Shamalik, "Design And Analysis of Flexible Rounded Bow Tie Antenna for Wearable Application," SSRG International Journal of Electronics and Communication Engineering, vol. 4, no. 2, pp. 5-7, 2017. Crossref, https://doi.org/10.14445/23488549/IJECE-V4I2P102
Abstract:
A wideband Flexible Rounded Bow Tie Antenna is proposed and investigated.The flexible antennas have wide acceptance in the present days and these antennas play significant role in Wireless Body Area Network (WBAN) applications. The Rounded Bow tie antenna has been design on flexible polymide substrate having 4.3 dielectric constant & with thickness 0.3mm. The Bow tie antenna exhibits high gain around 7.0dB and wide frequency from 2.11GHz to 2.63GHz. Particularly the corners of the conventional triangular bowtie dipole are rounded by adding half semi-circle to achieve BW of 24.12% for return loss less than -20dB.This antenna is flexible and suitable for wearable applications. The flexible Bow tie antenna may be easily mounted on missiles, rockets and satellites without major alterations.
Keywords:
flexible antenna, flexible substrate, Wearable, Wideband, wireless body area network etc.
References:
[1] Flexible Antenna for Wireless Body Area Network.Electrical Engineering Department University of North Dakota Grand Forks, ND, USA 978-1-4799-7815-1/15/$31.00 ©2015 IEEE.
[2] "Antenna theory analysis and design'' third edition by Constantine a. Balanis.
[3] "Antennas and Propagation for Body-Centric Wireless Communications" by Peter S. Hall, Yang Hao.
[4] Rameez Shamalik, Sushama Shelke / International Journal of Engineering Research and Applications (IJERA) ISSN: 2248-9622 www.ijera.com Vol. 2, Issue 3, May-Jun 2012, pp.2168-2170 2168 | Page "Design and Simulation of Flexible Antenna for ISM band".
[5] "800 MHz Voice Communications Wearable Antenna "on www.octanewireless.com
[6] "A Size-reduced Wearable Antenna for ZigBee Indoor Localization" by Effat O. El Khashab, Hany F. Hammad. IJEEE, Vol. 1, Issue 1 (Jan-Feb 2015) "Design of a rectangular Patch Antenna" by Amandeep Bath, Abhishek Thakur, Jitender Sharma, Prof. Basudeo Prasad.
[7] Hrucha R. Kharat, Madhuri D. Khetmalis, Shruti H. Pimpalgaonkar and Rameez Shamalik "Design And Analysis Of Compact U Slot Microstrip Patch Antenna For Wireless Applications" International Journal of Wireless Networks and Communications.ISSN 0975-6507
[8] " Compact Circularly Polarized Symmetrical Fractal Boundary Microstrip Antenna for Wi-Fi Booster"Namita M. Jadhav, Sonali S. Kanase, Tejswi A. Shingare and Rameez M.Shamalik