Design of Multiband Reconfigurable Micro Strip Antenna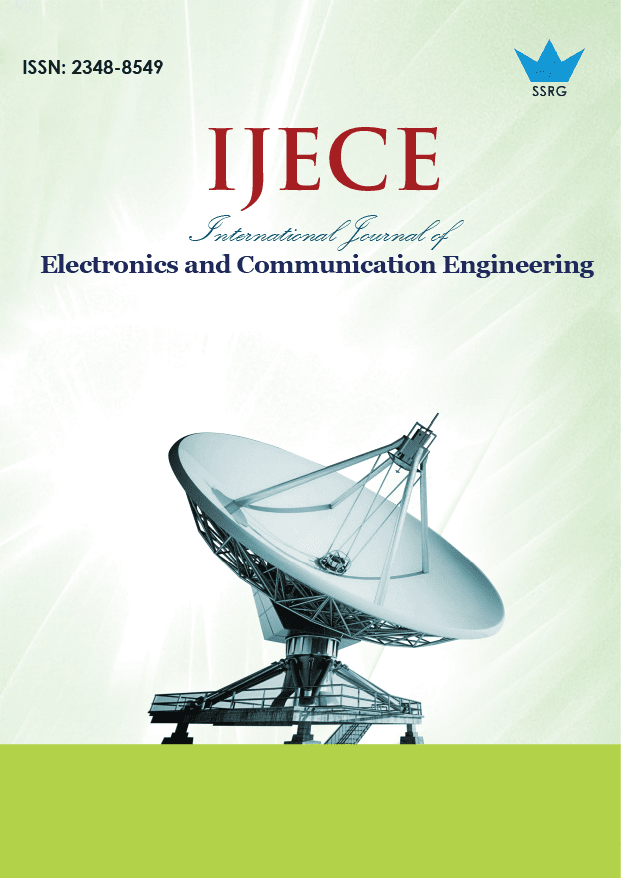 International Journal of Electronics and Communication Engineering
© 2018 by SSRG - IJECE Journal
Volume 5 Issue 6
Year of Publication : 2018
Authors : Jeeva D , Jegan M and Ms.K Nandhitha

10.14445/23488549/IJECE-V5I6P103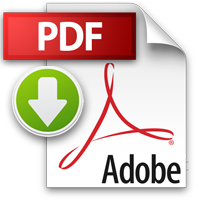 How to Cite?
Jeeva D , Jegan M and Ms.K Nandhitha, "Design of Multiband Reconfigurable Micro Strip Antenna," SSRG International Journal of Electronics and Communication Engineering, vol. 5, no. 6, pp. 11-13, 2018. Crossref, https://doi.org/10.14445/23488549/IJECE-V5I6P103
Abstract:
This paper presents the design of reconfigurable antenna for multiband signals. The proposed antenna system design supports the frequency range of 5-15GHZ. MEMS switches are used here to switch between the different frequencies i.e. reconfigurability of both operating frequency and bandwidth. The patch is made with the FR4 substrate dielectric material with a dielectric constant of 4.3. The proposed work reduces the size of the antenna and it can be used in many applications like cognitive radio, Wi-Fi, Wi-max, etc,.
Keywords:
cognitive radio, Wi-Fi, Wi-max.
References:
[1] Nishant kumar, P. Ananda Raju, Santanu Kumar Behera, Senior Member IEEE, "Frequency Reconfigurable Micro strip Antenna for Cognitive Radio Applications"(2010). R.Anbu, A.Jayakumar,"Design and Analysis of Array Microstrip Patch Antenna with Frequency Reconfiguration",International Journal of Electronics and Communication Engineering (SSRG-IJECE),Volume-4 Issue-4 2017.
[2] Muhammad Sani Yahya and S.K.A. Rahim," A 16 GHz FR-4 Compatible Phased Array Antenna for Mobile Phone Applications" (2012). Volume58, Issue12 December 2016.
[3] Suraj Manik Ramteke1, Shashi Prabha2 "Dual band patch antenna for wireless communication system" (2014). Ranjeet Singh, Dr. Simranjeet Singh Tiwana," Design and Performance of a Compact Microstrip Patch Antenna using Circular slots And Stub for RFID Applications",International Journal of Electronics and Communication Engineering (SSRG - IJECE),Volume 4 Issue 8 2017.
[4] Huda A. Majid, Mohamad K. A.Rahim*, Mohamad R. Hamid, and Muhammad F.Ismail "Frequency Reconfigurable Microstrip Patch-Slot Antenna with Directional Radiation Pattern," Progress In Electromagnetics Research, Vol. 144, 319-328, 2014.
[5] Dimitrios peroulis, Kamal Saraland and Linda P.B.K presents "Microstrip patch antenna for wireless communication system (2016)". Hassan M. Elkamchouchi, Rateba A. Salem,"Microstrip Patch Antenna with Double I Slot for Wide Band Applications", International Journal of Electronics and Communication Engineering (SSRG-IJECE),Volume-3 Issue-3 2016.
[6] Angus C.K.Mak, Corbett R. Rowell, Ross D. Murch "Reconfigurable Multiband Antenna Designs for Wireless Communication Devices" 09 July 2007.
[7] Pei-Yuan Qin, Member, IEEE,Y.Jayguo, Senior Member, IEEE, And Canding, Student Member, IEEE" A Dual-Band Polarization Reconfigurable Antenna For WLAN Systems" IEEE Transactions On Antennas And Propagation, Vol. 61, No. 11, November 2013.
[8] Avneet Kaur, Er. Garima Saini,"Design Analysis of a Cross - Slot Patch Antenna for Hotspot Applications",International Journal of Electrical and Electronics Engineering (SSRG-IJEEE),Volume-3 Issue-7 2016