Survey On Iot Based Architecture In Healthcare Applications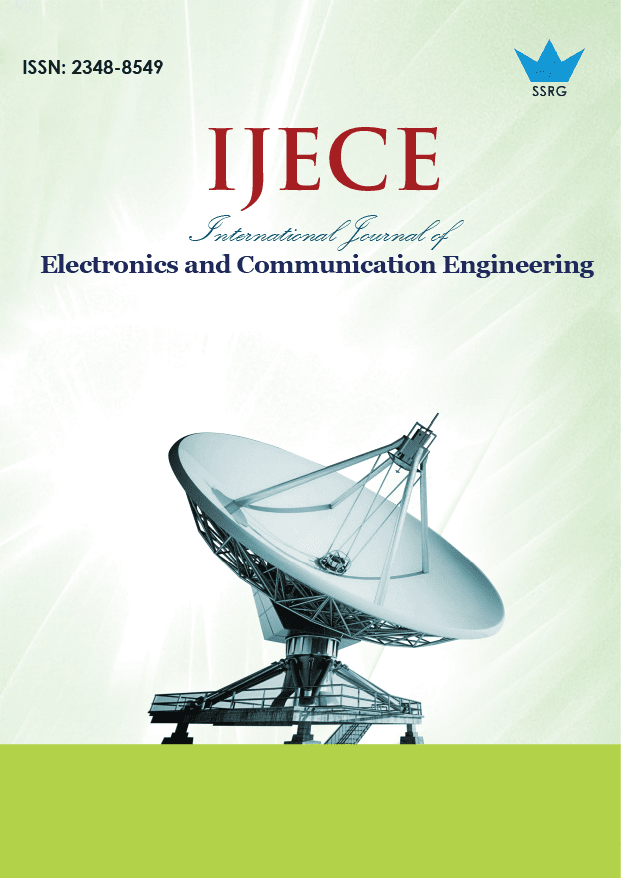 International Journal of Electronics and Communication Engineering
© 2019 by SSRG - IJECE Journal
Volume 6 Issue 5
Year of Publication : 2019
Authors : Inas Bellary, Vaishali Bagade

10.14445/23488549/IJECE-V6I5P101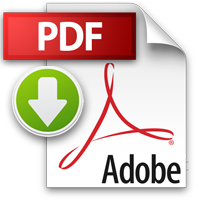 How to Cite?
Inas Bellary, Vaishali Bagade, "Survey On Iot Based Architecture In Healthcare Applications," SSRG International Journal of Electronics and Communication Engineering, vol. 6, no. 5, pp. 1-5, 2019. Crossref, https://doi.org/10.14445/23488549/IJECE-V6I5P101
Abstract:
Observation and recording of different medicinal parameters inpatient outside the healing facilities have gained immense attention. The reason behind this venture is to create a framework for observing the patient's body while utilizing a web network. The capacity of this framework is to estimate-certain organic parameters of the patient's body like temperature, heartbeat, and blood volume by utilizing sensors, which will detect the body temperature, heartbeat, and circulatory strain of the patient and provide data to the IOT Cloud stage via wifi-Module. All data about the patient's wellbeing will be added on the cloud, thereby empowering the specialists to screen the patient's wellbeing, where they can ceaselessly screen the patient's condition using a smart telephone. The outcomes demonstrated that this task could adequately utilize Wi-Fi innovation to screen persistent wellbeing status. Moreover, the Wi-Fi module's power utilization (ESP8266) can be diminished as much as could reasonably be expected. Accordingly, the outlined framework provides low intricacy, less power utilization, and is exceedingly compact for social insurance observation of patients.
Keywords:
IoT(Internet of Things) cloud, WiFi-module, Sensors, Arduino board, Raspberry pie, Smartphones, Heartbeat rate.
References:
[1] Murray and Khambete, N. D, "National efforts to improve healthcare technology management and medical device safety in India," 7th International Conference on, IET, pp.
[2] Thirumala settee Sivakanthand S. Kolangiammal, "Design of IoT Based Smart Health Monitoring and Alert System", I J C T A, 9(15), 2016, pp. 7655-7661.
[3] GovindaSwamy, Ravi Kishore Kodali, and Boppana Lakshmi," An Implementation of IoT for Healthcare", IEEE Recent Advances in Intelligent Computational Systems (RAICS).
[4] ShadiAtalla, Kahtan Aziz, Salah Haj Ismail, and SaedTarapiah," Smart Real-Time Healthcare Monitoring and Tracking System using GSM/GPS Technologies", 2016 3rd MEC.
[5] Punit Gupta, DeepikaAgrawal, JasmeetChhabra, Pulkit Kumar Dhir, "IoT based Smart HealthCare Kit", Jaypee University of Information Technology, International Conference on Computational Techniques in Information and Communication Technologies (ICCTICT).
[6] Dr. K N Muralidhara and Bhoomika.B.K," Secured Smart Healthcare Monitoring System Based on IoT", International Journal on Recent and Innovation Trends in Computing.
[7] D. Mahesh Kumar, "Healthcare Monitoring System Using Wireless Sensor Network" Int. J. Advanced Networking and Applications Volume:04 Issue:01 Pages:1497-1500 (2012).
[8] Luciano Tarricone, Luca Mainetti, Luca Catarinucci, Danilo de Donno,Maria Laura Stefanizzi , Luigi Patrono and Luca Palano," An IoT-Aware Architecture for Smart Healthcare Systems", IEEE Internet Of Things Journal, Vol. 2, No. 6, December 2015.
[9] Fariqah Bilal, Subreena Gulzar, and Momina Mir, "Web-based Patient Monitoring System" SSRG International Journal of Electronics and Communication Engineering 4.5 (2017): 18-19.