Transformer Health Monitoring System using GSM Technology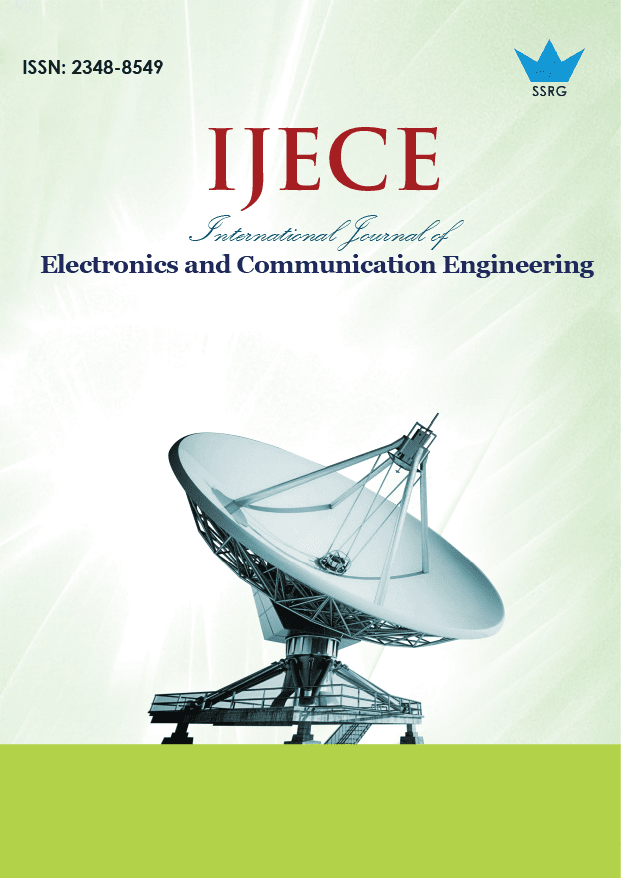 International Journal of Electronics and Communication Engineering
© 2022 by SSRG - IJECE Journal
Volume 9 Issue 11
Year of Publication : 2022
Authors : B. Durai Babu, Eman Mhammd Al-hashmi, Fakhra Khalifa Amur Al-Habsi, Safa Abdullah Al-Azri

10.14445/23488549/IJECE-V9I11P102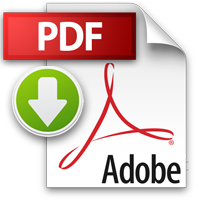 How to Cite?
B. Durai Babu, Eman Mhammd Al-hashmi, Fakhra Khalifa Amur Al-Habsi, Safa Abdullah Al-Azri, "Transformer Health Monitoring System using GSM Technology," SSRG International Journal of Electronics and Communication Engineering, vol. 9, no. 11, pp. 11-16, 2022. Crossref, https://doi.org/10.14445/23488549/IJECE-V9I11P102
Abstract:
Automation plays a significant role in sensing faults and protecting distribution transformers. Automation also provides excellent reliability, reduces human effort, and provides a better protection system used to improve the quality of electrical service. The distribution transformer is one of the most expensive components, and protection against faults and failures is critical. This project is about designing and implementing a GSM-based distribution transformer monitoring and fault detection system. Different types of sensors are installed at the transformer site, and parameters like load current, oil level and ambient temperature are recorded and monitored. The current Sensor is used to measure the load current, and the oil level sensor is used to measure the oil level, thereby indirectly measuring the ambient temperature. This proposed system will trip the load, and the engineer will indicate if any abnormal condition or parameters are not directly limited by the GSM module, showing the abnormality. Also, if an overload or overheating in the distribution transformer occurs, the Relay will trip the load, and an SMS message will be sent to the engineer indicating the type of fault
Keywords:
Distribution transformer, Protection, GSM, Current sensor, Oil level sensor.
References:
[1] Anurudh Kumar et al., "Method For Monitoring of Distribution Transformer," Undergraduate Academic Research Journal (UARJ), vol. 1, no. 3,4, 2012.
[2] S. Dharanya et al., "Real-time Monitoring and Controlling of Transformers," Journal of Artificial Intelligence, vol. 6, no. 1, pp. 33-42, 2013. Crossref, http://doi.org/10.3923/jai.2013.33-42
[3] B. Eyasu, "Design and Development of WCDMA-based Distribution Transformer Monitoring System," Thesis, Addis Ababa University, 2014
[4] Atabak Njafi, Ires Iskender, and Naci Genc, "Evaluating and Derating of Three-Phase Distribution Transformer under Unbalanced Voltage and Unbalance Load Using Finite Element Method," IEEE 8th International Power Engineering and Optimization Conference, pp.160-165, 2014. Crossref, http://doi.org/10.1109/PEOCO.2014.6814418
[5] Hitendrasinh C. Chawda, "Causes of Failure of Distribution Transformer and its Remedial Measures," Indian Journal of Applied Research, vol. 5, no. 7, pp. 606-607, 2015.
[6] Sharma, Ansuman, and Rajesh Behura, "GSM-based Distribution Transformer Monitoring System," A Thesis in Partial Fulfilments of Requirements, 2013.
[7] [Online]. Available: https://www.lora-alliance.org/What-Is-LoRa/Technology
[8] [Online]. Available: http://electricalindustry.ca/latest-news/2744-iot-and-its-application-in-electrical-power-systems-part-2
[9] Bajjuri Praneeth Kumar, and BodaVamsee Krishna Babu, "SMS Remote Controller," Paper Presented in Embedded System –Fall, 2005.
[10] Ali Kazemi, and Casper Labuschagne, "Protecting Power Transformers From Common Adverse Conditions," Paper Presented at the Ga-Tech and the Western Protective Relay Conferences, New Berlin, 2005.
[11] T.S.Madhavrao, "Power System Protection- Static Relays," T.M.H. Publication, 2017.
[12] National Semiconductor Corporation, "ADC 0808," Journal Published, America, 1999.
[13] Atmel Corporation, "AT 89S51," Literature Journal Published, C.A., 2003.
[14] Dr.S.M.Kannan et al., "Solar and Iot Based Health Monitoring, Controlling and Tracking System for Soldiers," SSRG International Journal of Electrical and Electronics Engineering, vol. 5, no. 8, pp. 11-15, 2018. Crossref, https://doi.org/10.14445/23488379/IJEEE-V5I8P103
[15] National Semiconductor Corporation, "Voltage Regulator LM 7805," Journal Published, America, 2003.
[16] R.P.Jain, "Modern Digital Electronics," T.M.H. Publication, 2003.
[17] Vivek Landage et al., "Transformer Health Condition Monitoring through GSM Technology," International Journal of Scientific & Engineering Research, vol. 3, no. 12, 2012.
[18] Anurudh Kumar et al., "Method For Monitoring of Distribution Transformer," Undergraduate Academic Research Journal (UARJ), vol. 1, no. 3,4, 2012.
[19] Abdul Rahman Ai Ali, Abdul Khaliq, and Muhammad Arshad, "GSM-Based Distribution Transformer Monitoring System," IEEE MELECON, pp. 999-1002, 2004. Crossref, https://doi.org/10.1109/MELCON.2004.1348222
[20] S. Dharanya et al., "Real-time Monitoring and Controlling of Transformers," Journal of Artificial Intelligence, vol. 6, no. 1, pp. 33-42, 2013. Crossref, https://doi.org/10.3923/jai.2013.33-42
[21] Zhang Xin et al., "Real-time Temperature Monitoring System Using F.B.G. Sensors on an Oil-immersed Power Transformer," vol. 40, 2014. Crossref, https://doi.org/10.13336/j.1003-6520.hve.2014.S2.048
[22] Igwe A. R, Anireh V.I.E, and Nwaibu N.D, "A Predictive Optimization Model for Path Loss Minimization for GSM Based Network Using Neuro-Swarm Intelligence," SSRG International Journal of Computer Science and Engineering, vol. 7, no. 2, pp. 22-27, 2020. Crossref, https://doi.org/10.14445/23488387/IJCSE-V7I2P103
[23] N. Nagaraju, and M. S. Kiruthika, "Fault Sensing in a Remote Transformer Using GSM," International Journal of Advanced Research in Electrical,Electronics and Instrumentation Engineering, vol. 2, no. 10, pp. 4620-4626, 2013.
[24] Prof. M. S. Sujatha, and Dr. M Vijay Kumar, "Online Monitoring And Analysis of Faults in Transmission and Distribution Lines Using GSM Technique," Journal of Theoretical and Applied Information Technology, vol. 33, no. 2, pp. 258-265, 2011.
[25] Sh. Mohamadi, and A. Akbari, "A New Method For Monitoring of Distribution Transformers," 2012 11th International Conference on Environment and Electrical Engineering, pp. 632-636, 2012. Crossref, https://doi.org/10.1109/EEEIC.2012.6221453
[26] Leibfried T, "Online Monitors Keep Transformers in Service," Computer Applications in Power, IEEE, vol. 11, no. 3, pp. 36-42, 1998.
[27] Chan W. L, So A.T.P, and Lai L L, "Interment Based Transmission Substation Monitoring," IEEE Transaction on Power Systems, vol. 14, no. 1, pp. 293-298, 1999. Crossref, https://doi.org/ 10.1109/59.744546
[28] Par S. Tenbohlen, T. Stirl, and M. Rösner, "Benefit of Sensors for Online Monitoring Systems for Power Transformers," On-Line Monitoring of Power Transformers.
[29] T. D. Poyser, "An Online Microprocessor Based Transformer Analysis System to Improve the Availability and Uti'lization of Power Transformers," IEEE Transactions on Power Apparatus and Systems, vol. PAS-102, no. 4, pp. 957-962, 1983. Crossref, https://doi.org/10.1109/TPAS.1983.317809
[30] Muhammad Ali Mazidi, Janice Gillispie Mazidi, and Rolin D. Mckinlay, "The 8051 Microcontroller And Embedded Systems Using Assembly and C," Second Edition, Pearson Education, India, 2008.
[31] Microcontroller ATmega 16, 2010. [Online]. Available: www.atmel.com/Images/doc2466.pdf
[32] Constantin Daniel Oancea, "GSM Infrastructure Used for Data Transmission," 7th International Symposium on Advanced Topics in Electrical Engineering (ATEE), pp. 1-4, 2011.
[33] Abdul Rahman Ai Ali, Abdul Khaliq, and Muhammad Arshad, "GSM-Based Distribution Transformer Monitoring System," IEEE MELECON, pp. 999-1002, 2004. Crossref, https://doi.org/10.1109/MELCON.2004.1348222