Performance Effective Design of Bi-Quad Antenna with Parabolic Reflector over Traditional Omni Directional Antenna with Wireless Fidelity (Wi-Fi)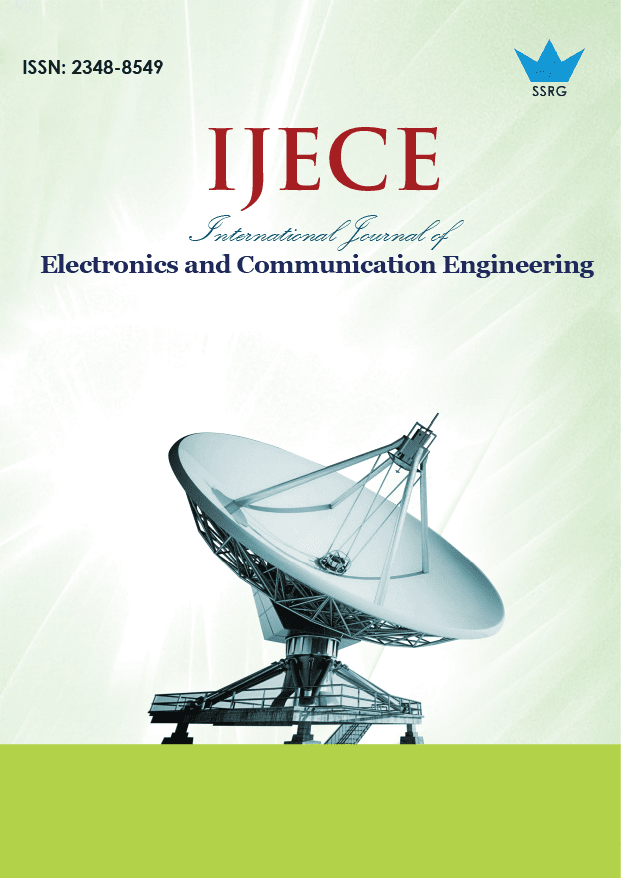 International Journal of Electronics and Communication Engineering
© 2015 by SSRG - IJECE Journal
Volume 2 Issue 3
Year of Publication : 2015
Authors : M.Thamil Selvan , D.Rajeshwari , P.Priya and K.N.Shiny

10.14445/23488549/IJECE-V2I3P119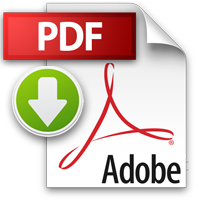 How to Cite?
M.Thamil Selvan , D.Rajeshwari , P.Priya and K.N.Shiny, "Performance Effective Design of Bi-Quad Antenna with Parabolic Reflector over Traditional Omni Directional Antenna with Wireless Fidelity (Wi-Fi)," SSRG International Journal of Electronics and Communication Engineering, vol. 2, no. 3, pp. 24-28, 2015. Crossref, https://doi.org/10.14445/23488549/IJECE-V2I3P119
Abstract:
LAN has been changed very drastically in today's technological world. In present scenario Wireless (WLAN) offers tangible & excellent benefits over traditional wired networking. WI-FI (Wireless Fidelity) is a generic term that refers to the IEEE 802.11x standard which uses radio waves to provide wireless high speed internet. The WI-FI modes are Ad hoc, Infrastructure and Extended modes. Ad hoc does not use any access points because it is point to point communication. The other two modes uses access point as interface between wireless clients. Single access point can support up to 30 users that is range of 100-150 feet indoors and 300 feet outdoors. The coverage area depends on location were Access Point is being placed. The Access point has traditional Omni directional antenna. The main aim of this project is to increase the coverage area of Access point by replacing Omni directional antenna by Bi-Quad antenna with parabolic reflector. Bi-quad antenna operating frequency is 2.4GHz. It's designed since 2.4GHz comes under the unlicensed wireless band usually used in WLAN.
Keywords:
- Access points, Bi-Quad Antenna, parabolic reflectors, Radiation Pattern, WI-FI Technology.
References:
[1] Bhupindhar Singh and Amandeep Singh "A Novel Bi-quad Antenna for 2.4GHz Wireless Link Application: a proposed design" IJECT Vol.3, Issue 1, Jan-March 2012
[2] VirachWongpaibool "Review of Amateur-Built 2.4-GHz Wireless-LAN Directional Wire Antennas" Faculty of Engineering, Assumption University Bangkok, Thailand, July 2009.
[3] Pieter Van Rooyen, "The Wireless World Research Forum and Future smart antenna technology" IEEE Ninth International Symposium On Spread Spectrum Techniques And Applications, Jan-March 2006.
[4] Trevor Morshall Bi-quad 802.11b antenna, 11dBi wideband tutorial "Antenna Enhance WLAN Security" , to read about the High Gain (15-17dBi) Slotted Waveguide WLAN antennas October,2001.
[5] Marius-Constantin popescu, "New Aspect On Wireless Communication And Network" International Journal Of Communications Issue 2, Volume 3, 2009.
[6] Susmita Das, "Smart Antenna Design For Wireless Communication Using Adaptive Beam-Forming Approach" 2008.
[7] "Using Mimo-Ofdm Technology To Boost Wireless Lan Performance Today" , Version 1.0 June 1, 2005.
[8] Richard H. Roy, "Application of Smart Antenna Technology In Wireless Communication Systems", 1997 IEEE.
[9] Richard H. Roy, "An Overview of Smart Antenna Technology And Its Application To Wireless Communication Systems" 1997 IEEE.
[10] P. Chaipanya, "Enhancement of WLAN Signal Strength Using Switched-Beam Single Antenna" 2009 IEEE.