SSRG International Journal of Electrical and Electronics Engineering ( IJEEE )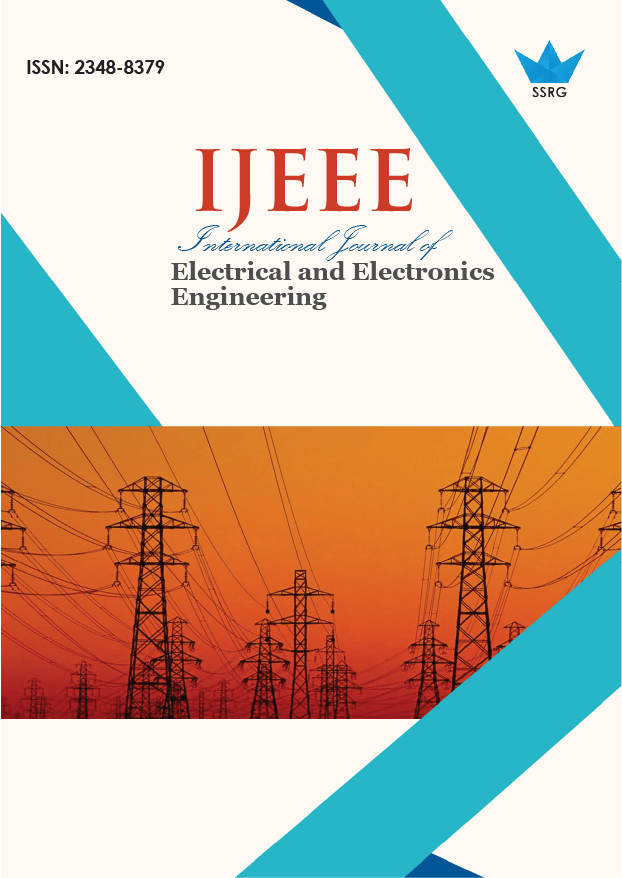 | | |
| --- | --- |
| Editor in Chief | Dr. Ahmed Nabih Zaki Rashed |
| | Faculty of Electronic Engineering, |
| | Menoufia University, Egypt. |
| E-ISSN | 2348 - 8379 |
| P-ISSN | 2349 - 9176 |
| Publication Frequency | 12 Issue per Year |
| Publisher | Seventh Sense Research Group® ( SSRG ) |
| Paper Submission id | ijeee@internationaljournalssrg.org |
| Impact Factor | 1.01 |
SSRG International Journal of Electrical and Electronics Engineering ( SSRG - IJEEE ) is a scholarly peer reviewed research publishing Journal.
Aim and Scope:
SSRG International Journal of Electrical and Electronics Engineering - IJEEE publishes articles looks at the applications of electricity, electronics, and electromagnetism along with the implementation of applications, principles and algorithms developed within related fields of computer, communications and power engineering, microelectronics, analog and digital electronics, embedded systems, control systems, signal processing, telecommunications, transformers and robotics.
IJEEE is a scientific interdisciplinary, application-oriented publication that offer to the researchers and to the PhD students the possibility to disseminate their novel and original scientific and research contributions in the field of electrical and electronics engineering. The articles are reviewed by professionals and the selection of the papers is based only on the quality of their content and following the next criteria: the papers presents the research results of the authors, the papers / the content of the papers have not been submitted or published elsewhere, the paper must be written in English, as well as the fact that the papers should include in the reference list papers already published in recent years in the IJEEE that present similar research results.
Authors Geographical Coverage :
China, Ghana, Thailand, Vietnam, Malaysia, India, Nigeria, Japan, Bangladesh, Afghanistan, Iran, Egypt, Iraq, Pakistan, Indonesia, Africa, Spain, UAE, USA, Saudi Arabia, France etc.