SSRG International Journal of Electrical and Electronics Engineering ( IJEEE )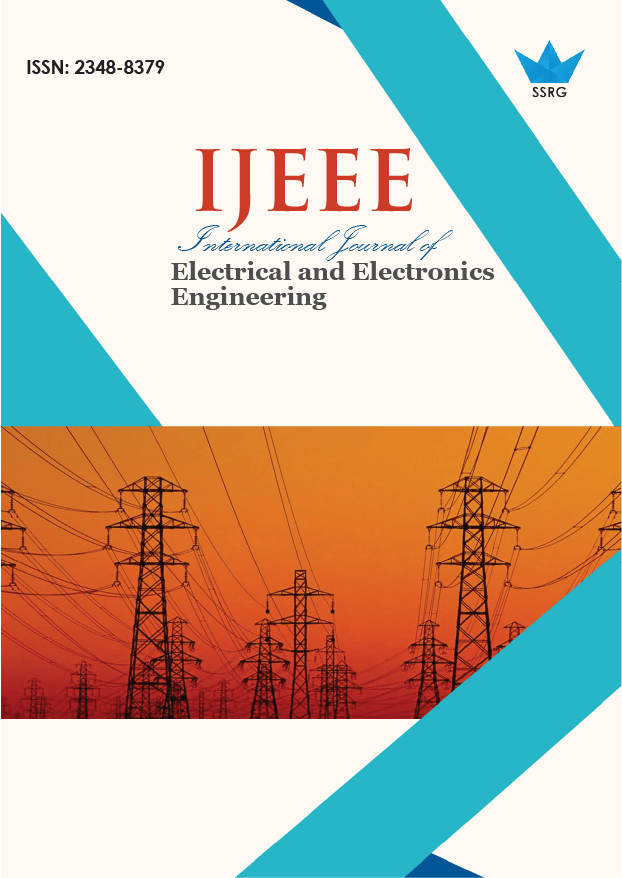 | | |
| --- | --- |
| Editor in Chief | Prof. C. K. Dr. Chanda |
| | Department of Electrical Engineering, |
| | Indian Institute of Engineering Science and Technology, |
| | India. |
| E-ISSN | 2348 - 8379 |
| P-ISSN | 2349 - 9176 |
| Publication Frequency | 12 Issue per Year |
| Publisher | Seventh Sense Research Group® |
| Paper Submission id | ijeee@internationaljournalssrg.org |
| Impact Factor | 0.91(Based on Google Scholar Citations) |
SSRG International Journal of Electrical and Electronics Engineering (IJEEE) is a scholarly peer-reviewed research publishing Journal.
Aim and Scope:
SSRG International Journal of Electrical and Electronics Engineering (IJEEE ) publishes articles that look at the applications of electricity, electronics, and electromagnetism along with the implementation of applications, principles and algorithms developed within related fields of computer, communications, and power engineering, microelectronics, analog, and digital electronics, embedded systems, control systems, signal processing, telecommunications, transformers, and robotics.
IJEEE is a scientific interdisciplinary, application-oriented publication that offers to the researchers and Ph.D. students the possibility to disseminate their novel and original scientific and research contributions in the field of electrical and electronics engineering.
Papers are solicited from, but not limited to the following topics:
Analog & Digital Electronics
Artificial Intelligence
Circuits and Devices
Condition Monitoring and Instrumentation
Controllers, Drives and Machine Design
Data Structures
Database Management Systems
Electric Traction
Electrical Engineering Materials
Electrical Measurement and Instrumentation
Electrical Science
Electro Mechanical Conversion
Electromagnetic Field Theory
High Voltage Insulation Techniques
HVDC Transmission
Hybrid Renewable Energy
Measurement and Testing
Power Engineering
Power Quality
Power Systems
Radio Communication and Telematics Services
Systems and Control Engineering
Transmission and Distribution
Utilization of Electrical Energy
Authors Geographical Coverage :
China, Ghana, Thailand, Vietnam, Malaysia, India, Nigeria, Japan, Bangladesh, Afghanistan, Iran, Egypt, Iraq, Pakistan, Indonesia, Africa, Spain, UAE, USA, Saudi Arabia, France, etc.