Power Line Carrier Communication for Home and Small Industries based on the Low Cost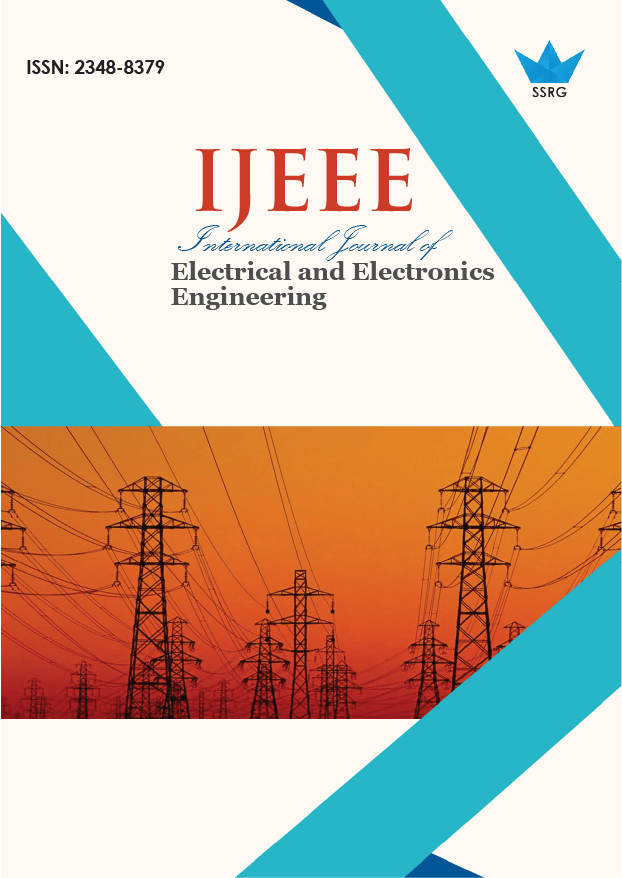 International Journal of Electrical and Electronics Engineering
© 2017 by SSRG - IJEEE Journal
Volume 4 Issue 3
Year of Publication : 2017
Authors : Lavanya.V, poovizhi.I, Vimala.P

10.14445/23488379/IJEEE-V4I3P101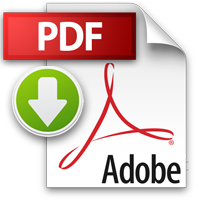 How to Cite?
Lavanya.V, poovizhi.I, Vimala.P, "Power Line Carrier Communication for Home and Small Industries based on the Low Cost," SSRG International Journal of Electrical and Electronics Engineering, vol. 4, no. 3, pp. 1-4, 2017. Crossref, https://doi.org/10.14445/23488379/IJEEE-V4I3P101
Abstract:
The communication infrastructure is an important part of the future power system. Electrical power network is a very large transportation that covers almost all part of the places in the world. With its widely spread network and connectivity, Electrical power network can be utilized as a communication medium. Communicating high frequency control signals over a power line is well known by everyone and getting popular day by day. The aim of this project to propose low cost tool equipment in a home or small business based on the low cost hardware for controlling and monitoring the energy consumption using power line communication technology. The technology improvements achieved from the power line communication to the recently evolved cognitive radio networks. The proposed tool allows them to identify the highest demands of energy consumption in a home or small business with consumption reduction goal. Power line communication is a communication technology that enables sending and receiving data over already existing power cables. During the last year's power line technology have been widely developed due to new modulation technologies. Power line communication is a preferred choice over wireless communication or other home networking technologies due to the ease of installation, inexpensive, high speed communication medium, availability of AC cables, low cost, high reliability and security. PLC system model was analyzed by PROTEUS software and coding is done in KEIL UVISION.
Keywords:
Cables, Energy Consumption, Power line communication, Wireless communication.
References:
[1] Javad Yazdani, Kevin Glanville and Preston Clarke "Modeling and implementing subsea power line communication networks", IEEE transaction, 2005.
[2] Niovi Paulidou, Han vinck, Javad Yazdani and Bahram Bonaty "Power line communication: State of the art and future trends" IEEE transaction, 2003.
[3] Lobato, G.I.C, Silva, S.M, Amaral, F.V, Filho, B.J.C "Power line communication (PLC) through power converters DC bus: Applicability Assessment" IEEE transaction, 2015.
[4] Ragavendra Prasad deshpande, M.S. Raviprakasha "Power system communication recent trends, technologies and future- A Comprehensive scan" IEEE transaction, 2015.
[5] Divya Asiga and Pallavi choudekar "Current scenario of power line communication technology" International journal of electrical and electronics engineering research, 2013.
[6] O.Abarrategui, I.Zamora, D.M.Larruskain and A.Iturregi "Power line carrier communication and its interest in the power grid scenario" IEEE transaction, 2008.
[7] Derya Betul Unsal and Tancut Yalcinoz "Application of new power line communication model for smart grids" International journal of computer and electrical engineering, 2015.
[8] Masaki Takanashi, Tomohisa Harada, Aysuhiro Takanashi, Hiroya Tanaka, Hiroaki Hayshi and Yoshiyuki Hattori "High voltage power line communication for hybrid vehicle" IEEE international symposium on power line communication and its applications, 2015.
[9] J.A.De Castro junior, H.De Paula and B.J. Cardosa filho "A New configuration for motor drive systems based on long cable connection between rectifier and inverter part 1: Analysis of the losses reduction copper economy", IEEE transaction, 2009.
[10] J.A.De Castro junior, H.De Paula, B.J. Cardosa filho and A.V.rocha "Rectifier to inverter through long DC cable part 2: The complete copper economy characterization", IEEE transaction, 2009.
[11] Jovita serraro, Awab Fakih, Ramzan Khatik, Shaikh Afsal, Chaya Ravindra "Transmission od data using power line carrier communication", International journal of electronics and computer technology, 2012.
[12] Nidzamudeen Ishak, Norashida Md Din, Md Zaini Jamuldin and Yasmin Hanum Mohd "Power line carrier technology and home automation", IEEE transaction, 2002.
[13] Martin Hoch "Comparison of PLC G3 and prime", IEEE technical symposium on power line communication and its applications, 2011.
[14] A.R.Ndjionge, A.J.Synders, Hendrick C. Ferrerira and S.Rimer "Review of power line communication standards in Africa", Institute for communication sciences, social informatics and telecommunications engineering, 2014.
[15] Vivek Akarte, Nitin Punse, Ankosh Danokar "Power line communication systems", International journal of innovative research in electrical, electronics, instrumentation and control engineering.