Smart Energy Storage System for Electric and Fuel Vehicles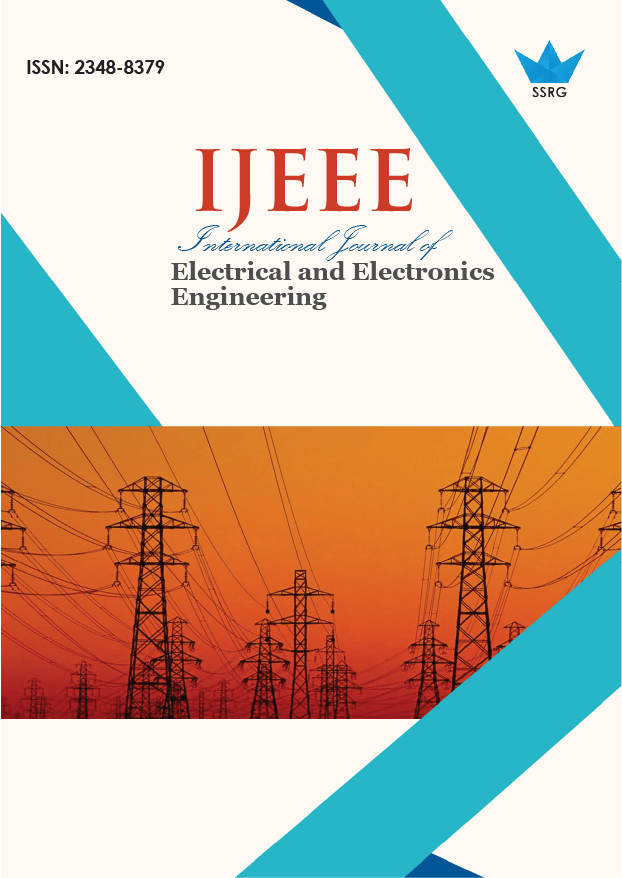 International Journal of Electrical and Electronics Engineering
© 2018 by SSRG - IJEEE Journal
Volume 5 Issue 2
Year of Publication : 2018
Authors : V.Selvam, C.Sankar, S.Valarmathi, Mr.M.Ramesh kannan

10.14445/23488379/IJEEE-V5I2P105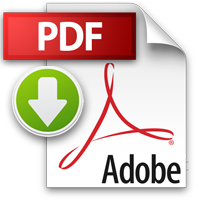 How to Cite?
V.Selvam, C.Sankar, S.Valarmathi, Mr.M.Ramesh kannan, "Smart Energy Storage System for Electric and Fuel Vehicles," SSRG International Journal of Electrical and Electronics Engineering, vol. 5, no. 2, pp. 22-26, 2018. Crossref, https://doi.org/10.14445/23488379/IJEEE-V5I2P105
Abstract:
This paper deals with improvement efficiency of energy storage devices for electric vehicles. The benefits and features of the hybrid energy storage system based on peltier plate and dynamo for faster charging of batteries. Thermoelectric generators (TEGs) convert heat energy into electricity in a quantity dependent on the temperature difference across them and the electrical load applied. Dynamo converts rotational energy into electrical energy based on the rotation of wheel. Charging and discharging of battery can be visually monitor by using LCD display. RC number and license number of the vehicle will be continuously display. The objective of this paper is to develop a device for wireless power transfer, the paper is developed to transfer power within a small range.
Keywords:
Peltier plate, dynamo, wireless charging, Electric vehicles
References:
[1] H.H Wu, H. Malek, and M.P.Masquelier, "Determining physical alignment between magnetic couplers for wireless power transfer".
[2] M. Arun Magesh,"Adaptive Stability of Unmanned Surface Vehicle",International Journal of Electrical and Electronics Engineering (SSRG-IJEEE),Volume1 Issue8 2014.
[3] Y.Gao, K. B. Farley, A. Ginart, and Z. T.H.Tse, "Safety and efficiency of the wireless charging of electric vechicles
[4] T.Allen Prasad, Lokesh Ramesh, "Powering The Electric Cars With Dynamos". D.Satoya, D.Yamashita, R.Yokoyama, "Community Energy Management With Electric Vehicles For Effective Use Of Solar Energy".
[5] K.Vignesh, P.Sakthi, A.Pugazhenthi, and V.Karthikeyan, C.Vinothkumar, "Free Energy Bicycle"
[6] Arjun Sharma," An Innovative Method on Micro Grid Systems by using Electric Vehicle as a Storage Device", International Journal of Electrical and Electronics Engineering (SSRG-IJEEE),Volume 3 Issue 6, 2016.
[7] Yael David-Shiloah,Omer Raz,Micgael Laufer, Vladimir Menaker, Muhammad Ahmad "Auxiliary Embedded Coolant Channels For Peltier Based Liquid Cooling Solution For High Power Components".
[8] R.K.Sarawale,Shweta Sahu,Bhushan Lohar,Sudhanshu Shukla, "Smart Infinity-Run Hybrid Rider".
[9] N.V.Mahesh Babu Talupula, Dr.P.Srinivasa Rao, Dr.B.Sudheer Prem Kumar, Ch.Praveen,"Alternative Fuels for Internal Combustion Engines: Overview of current research",International Journal of Mechanical Engineering (SSRG-IJME),Volume4 Issue4,2017.
[10] Kazuki Takahashi,Mingcong Deng, "Nonlinear Sensorless Cooling Control For A Peltier Actuated Aluminum Plate Thermal System".
[11] Yabiao Gao,Chen Duan,Aleff Antonio Oliveira, "Three-Dimensional Coil Positioning Based On Magnetic Sensing For Wireless EV Charging".
[12] M.Sathya Prakash, "Design And Fabrication Of Self Charging Electric Vehicle".
[13] C.Zheng,R.Chen,E.Faraci,Z.U.Zahid,M.Senesky,D.Anderson,"High Efficiency contactless Power Transfer System For Electric Vehicle Battery Charging".