A Review of Classification Production using Controlled Conveyor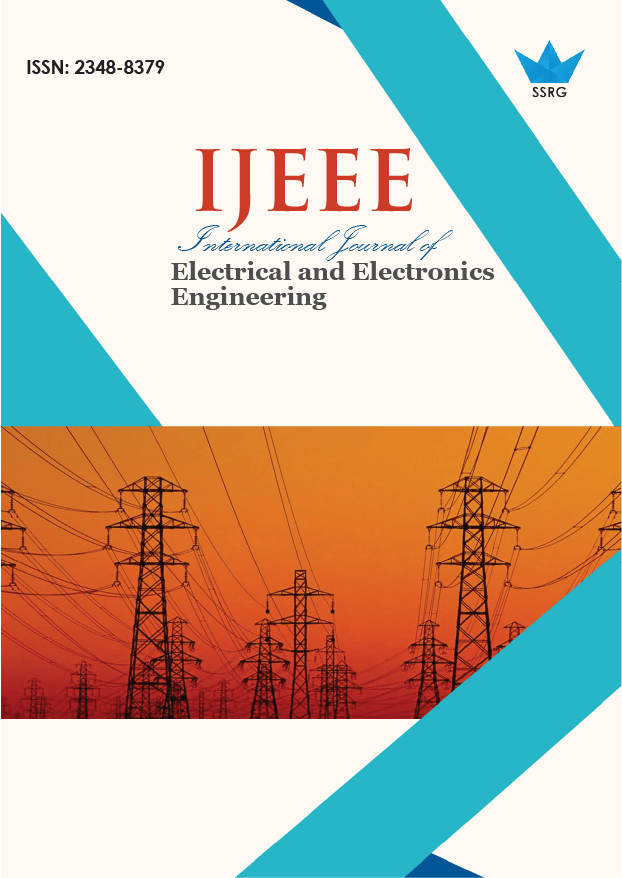 International Journal of Electrical and Electronics Engineering
© 2018 by SSRG - IJEEE Journal
Volume 5 Issue 11
Year of Publication : 2018
Authors : Ihab A.Satam, Mokhaled N.A.Al-Hamadani and Haider A.Kamel

10.14445/23488379/IJEEE-V5I11P102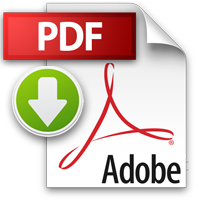 How to Cite?
Ihab A.Satam, Mokhaled N.A.Al-Hamadani and Haider A.Kamel, "A Review of Classification Production using Controlled Conveyor," SSRG International Journal of Electrical and Electronics Engineering, vol. 5, no. 11, pp. 9-11, 2018. Crossref, https://doi.org/10.14445/23488379/IJEEE-V5I11P102
Abstract:
Classification of products in industry is a tiresome problem, which is carried out manually in general. Quality consistency issues can be created by continuous manual classification. The aim of this paper is to summarize studies that used automatic classification technique and what we will present to control and program of the controller for the conveyor.
Keywords:
Classification, Controller, Image processing, Conveyor
References:
[1] A. M. Kottalil, "Automatic Sorting Machine," vol. 2, no. 4, pp. 66–70, 2016.
[2] A. C. L. Lino, J. Sanches, and I. M. Dal Fabbro, "Image processing techniques for lemons and tomatoes classification," Bragantia, vol. 67, no. 3, pp. 785–789, 2008.
[3] "Sorting of Objects Based on Colour By Pick and Place Robotic Arm and With," vol. 3, no. 1, 2014.
[4] K. Sonali, "Fruits Quality Assessment and Classification Using Image Processing Khune Rohini B Pawale Pooja R Sangharsha Ranpise," IJIRCT1601026 Int. J. Innov. Res. Creat. Technol. www.ijirct.org, vol. 2, no. 4, pp. 156–159, 2015.
[5] K. Elangovan, "Plant Disease Classification Using Image Segmentation and SVM Techniques," vol. 13, no. 7, pp. 1821–1828, 2017.
[6] S. K. Diddi and P. M. R. Madki, "" Selection of Proper Fixed Size Square Washer using Image Processing A pproach ,"" vol. 5, no. 8, pp. 515–518, 2016.
[7] P. M. Mainkar, S. Ghorpade, and M. Adawadkar, "International Journal of Innovative and Emerging Research in Engineering Plant Leaf Disease Detection and Classification Using Image Processing Techniques," Int. J. Innov. Emerg. Res. Eng., vol. 2, no. 4, pp. 139–144, 2015.
[8] E. Club and S. Branch, "Classification of Wheat Cultivars Using Image Processing and Artificial Neural Networks .," vol. 2, no. 1, pp. 17–22, 2014.
[9] M. P. Raj and P. R. Swaminarayanan, "Applications of Image Processing," Int. J. Recent Innov. Trends Comput. Commun., vol. 3, no. 3, pp. 1291–1291, 2015.
[10] I. Golpour, J. A. Parian, and R. A. Chayjan, "Identification and classification of bulk paddy, brown, and white rice cultivars with colour features extraction using image analysis and neural network," Czech J. Food Sci., vol. 32, no. 3, pp. 280–287, 2014.
[11] D. Sahu and R. M. Potdar, "Defect Identification and Maturity Detection of Mango Fruits Using Image Analysis," Am. J. Artif. Intell., vol. 1, no. 1, pp. 5–14, 2017.
[12] S. V. Rautu, "Sorting of Objects Based on Colour, Weight and Type on A Conveyor Line Using PLC," IOSR J. Mech. Civ. Eng., vol. 17, no. 10, pp. 04–07, 2017.
[13] A. Sachdeva, "Development Of Industrial Automatic Multi Colour Sorting and Counting Machine Using Arduino Nano Microcontroller and TCS3200 Colour Sensor," Int. J. Eng. Sci., vol. 6, no. 4, pp. 56–59, 2017.
[14] P. Technology and J. T. Fluke, "Implementing an Automated Sorting System," 2015.
[15] A. Salmador, J. Cid, and I. Novelle, "Intelligent Garbage Classifier," Int. J. Interact. Multimed. Artif. Intell., vol. 1, no. 1, pp. 31–36, 2008.