Reseach on Solutions to Improve the Quality of Renewable Energy Electrical Power in the Micro Grids with FESS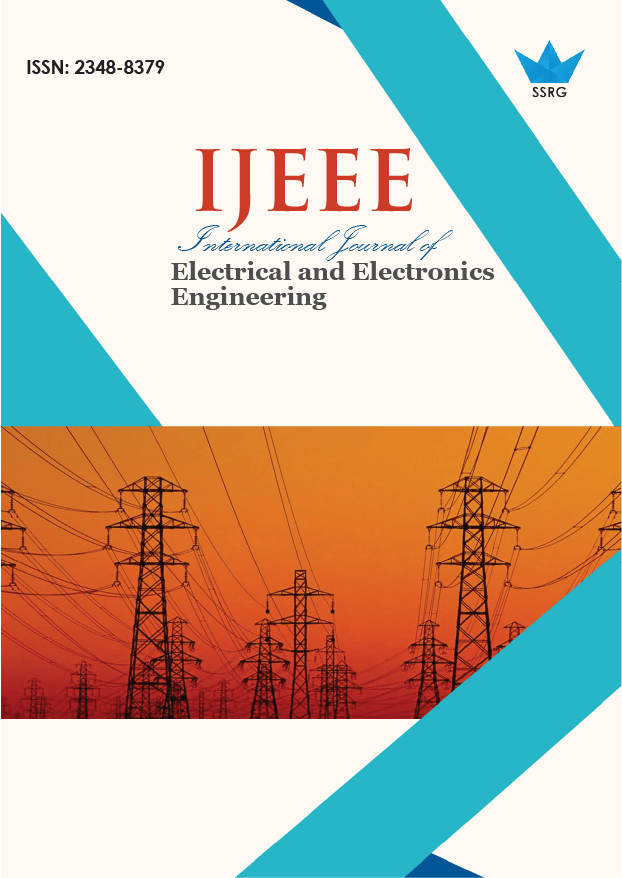 International Journal of Electrical and Electronics Engineering
© 2020 by SSRG - IJEEE Journal
Volume 7 Issue 10
Year of Publication : 2020
Authors : Dinh Tho Long, Vu Thi To Linh, Tran Duc Chuyen, Hoang Dinh Co

10.14445/23488379/IJEEE-V7I10P104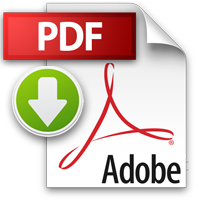 How to Cite?
Dinh Tho Long, Vu Thi To Linh, Tran Duc Chuyen, Hoang Dinh Co, "Reseach on Solutions to Improve the Quality of Renewable Energy Electrical Power in the Micro Grids with FESS," SSRG International Journal of Electrical and Electronics Engineering, vol. 7, no. 10, pp. 22-27, 2020. Crossref, https://doi.org/10.14445/23488379/IJEEE-V7I10P104
Abstract:
In this paper, the authors present a solution to integrate Flywheel Energy Storage System (FESS) with solar power system working in micro-grid to improve the quality of renewable energy electrical sources supplied to the grid. Since then, research in modeling and simulation on Matlab - Simulink software has shown that the FESS can overcome the energy fluctuations of solar power to provide a less changing energy for the grid. Experimental results with three-phase inverters to show that the structure system control always works well, ensuring the power quality standard IEEE 519.
Keywords:
Renewable energy; Solar Power; Microgrid; FESS.
References:
[1] Vo Minh Chinh, Pham Quoc Hai, Tran Trong Minh, "Power electronics", Science and Technics Publishing House, 2007.
[2] Tran Duc Chuyen, Tran Xuan Kien, "Power electronics and application", Science and Technics Publishing House, 2017.
[3] Nguyen Doan Phuoc, "Enhance control theory", Science and Technics Publishing House, 2009.
[4] Lai Khac Lai, Lai Thi Thanh Hoa, Nguyen Van Huynh, "Fly wheel energy storage system in the microgrid with the renewable energy souces", TNU Journal of Science and Technology, vol. 173, no. 12, pp. 587- 91, 2017.
[5] A.A. Khodadoost, Arani, H.Karami, G.B.Gharehpetian, M.S.A.Hejazi, "Review of Flywheel Energy Storage Systems structures and applications in power systems and microgrids", Renewable and Sustainable Energy Reviews, IEEE, pp 9-18, November, 2016.
[6] A. F. Tai-Ran Hsu, "On a Flywheel-Based Regenerative Braking System for Regenerative Energy Recovery", in Proceedings of Green and Systems Conference, Long Beach, 2013.
[7] Jacques Peronnet, "Electrical Installation Guide: Calculations for Electricians and Designers", According to IEC international standards; France, 2018.
[8] Nguyen Phung Quang, Jörg - Andreas Dittrich, "Vector Control of Three - Phase AC Machines", Springer Science & Business Media, 2008.
[9] John Chiasson, "Modeling and high performance control of electric machines", Wiley-IEEE Press. Published by Inc., Hoboken, New Jersey, Printed in the United States of America, 2005.
[10] Stuart Borlase, "Smart grids Infrastructure, Technology, and Solutions", Published by Taylor & Francis Group, LLC, 2013.
[11] S. Sumathi L. Ashok Kumar P. Surekha, Solar PV and Wind Energy Conversion Systems, Springer International Publishing AG Switzerland, 2016.
[12] Ahmed F Zobaa, Alfredo Vaccaro, "Computational intelligence application in smart girds", World Scientific Publishing Co. Pte. Ltd. 2015.
[13] J.C. Das, "Power Systems Handbook Short-Circuits in AC and DC Systems", publishing International Standard Book New York, by Taylor & Francis Group, LLC, 2018.
[14] Andrea Bacciotti, "Stability and Control of Linear Systems", Publishing Ltd; Springer Nature Switzerland AG 2019.
[15] László Keviczky, Ruth Bars, Jenő Hetthéssy, Csilla Bányász, Control Engineering: "MATLAB Exercises", Springer Nature Singapore Pte Ltd, USA ISSN 1439-2232, 2019.