Designing of Digital PID Controller for Blood Glucose Level of Diabetic Patient by Using Various Tuning Methods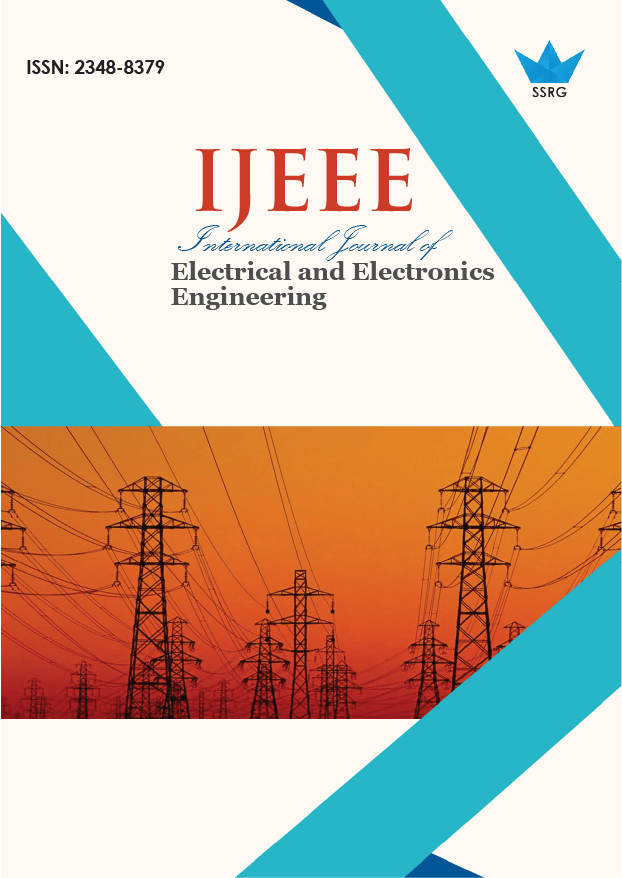 International Journal of Electrical and Electronics Engineering
© 2022 by SSRG - IJEEE Journal
Volume 9 Issue 2
Year of Publication : 2022
Authors : Rohit Sharma, Amlan Basu, Sumit Mohanty

10.14445/23488379/IJEEE-V9I2P101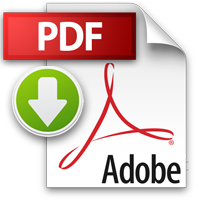 How to Cite?
Rohit Sharma, Amlan Basu, Sumit Mohanty, "Designing of Digital PID Controller for Blood Glucose Level of Diabetic Patient by Using Various Tuning Methods," SSRG International Journal of Electrical and Electronics Engineering, vol. 9, no. 2, pp. 1-5, 2022. Crossref, https://doi.org/10.14445/23488379/IJEEE-V9I2P101
Abstract:
The main objective of this paper is to design the digital PID controller for injecting insulin externally to the diabetic patient for maintaining a healthy blood glucose level. We have designed PID controllers using various tuning rules for examining the best performance in terms of different time response parameters like Overshoot, settling time & rise time, etc. Various tuning methods used for designing PID in this paper are the Ziegler Nichols method and the IPDT method. We have also made approximate mathematical modelling of blood glucose levels. Finally, we convert the conventional PID controller into a digital PID controller.
Keywords:
Ziegler Nichols, IPDT, Diabetic patient, MATLAB simulation.
References:
[1] Dan L.Longo, Anthony S. Fauci, Dennis L., Kasper, Stephen L.Hauser, J.Larry Jamenson, Joseph Loscalzo, Harrison's principle of Internal Medicine ,18th Edition textbook.
[2] Anil Kumar, Rekha Phadke, Design of digital PID controller for Blood Glucose monitoring system , International Journal of Engineering Research &Technology (IJERT), 3(12) (2014) 307-311.
[3] Parisakaveh, Yuri B.Shtessel, Blood Glucose regulation in Diabetics using sliding mode control Techniques , 38th Southeastern Symposium on System Theory, (2006) 171-175.
[4] Article: Ziegler-Nichls'., open loop method, Finn Haugen Tech Tech, (2010).
[5] Amit Kumar, K.K Garg, Comparison of Ziegler-Nichols, Cohen-Coon and fuzzy logic controllers for heat exchanger model , International Journal of Science, Engineering and Technology Research (IJSETR), 4(6) (2015) 1917-1920.
[6] Dr Jameel Ahmed, Dr Bilal A.Alvi, Zeeshan Ali Khan, Blood Glucose-Insulin Regulation and Management System Using Matlab/Simulink , International conference on Emerging technologies, (2008) 304-308.
[7] R.W. Jones, M.T. Tham, Gain and phase margin controller tuning: FOPDT or IPDT model-based methods , SICE annual conference, (2004) 1139-1143.
[8] Afshan Ilyas, Shagufta Jahan, Mohammad Ayyub, Tuning Of Conventional Pid And Fuzzy Logic Controller Using Different Defuzzification Techniques , International Journal of Scientific & technology research, 2(1) (2013) 138-142.
[9] Amlan Basu and Sumit Mohanty. FOPID Controller for Heating Furnaces: Meliorating the Heating Furnace System Performance Using PID Controller with Fractional Elements, (2016).
[10] Amlan Basu, Sumit Mohanty, Rohit Sharma, Tuning of FOPID controller for meliorating the performance of the heating furnace using conventional tuning and optimization technique, International journal of electronics engineering research, 9(1) (2017) 69-85.
[11] Amlan Basu, Sumit Mohanty. Tuning of FOPID (PI λ D μ) Controller for Heating Furnace. Int. J. Electron. Eng. Res 9 (2017) 1415-1437.
[12] Amlan Basu, Sumit Mohanty. Improving the Performance of PID Controller using Fractional Elements for Heating Furnace. Int. J. Electron. Eng. Res, 9 (2017) 1415-1437.
[13] M Majid Hussain, Zulfiqar A Memon, M Akmal Chaudhary, M Siddique, An Innovative PID Controller in Conjunction with DC Electric Motor for Control of Hybrid Electric Vehicle SSRG International Journal of Electrical and Electronics Engineering 7(7) (2020) 20-34.
[14] Phuong Chi Nguyen, Duc Quan Tran, Research on a PID Controller using PLC for a Heating System SSRG International Journal of Electrical and Electronics Engineering 5(1) (2018) 1-5.
[15] Rohit Sharma, Sumit Mohanty, Amlan Basu, Enhancement of digital PID controller performance for a blood glucose level of diabetic patients using disparate tuning techniques. Indian journal of science and technology. 10(17) (2017).