Designing adaptive current controller for two axial flux permanent magnet synchronous motors connected by one shaft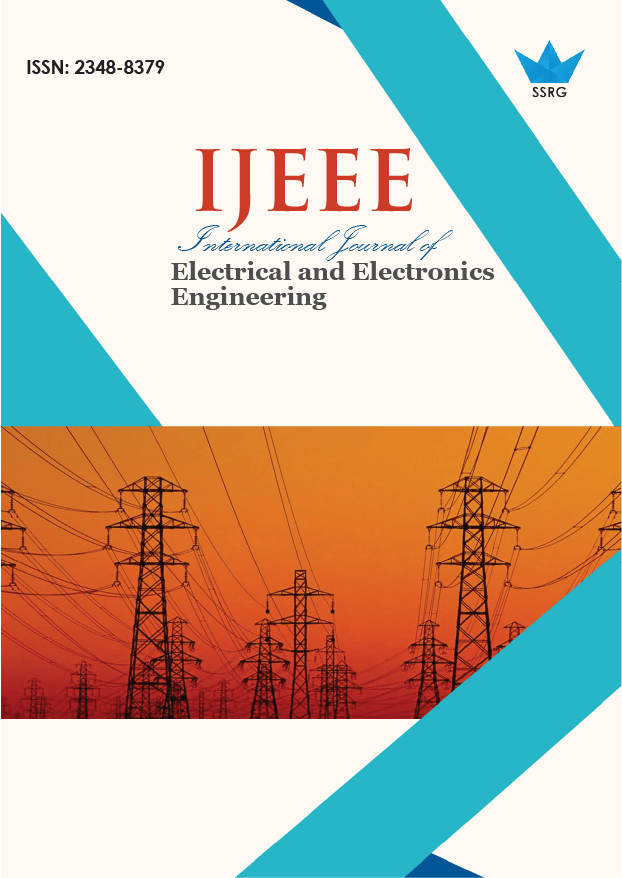 International Journal of Electrical and Electronics Engineering
© 2016 by SSRG - IJEEE Journal
Volume 3 Issue 5
Year of Publication : 2016
Authors : Minh Xuan Tran, Hien Nhu Nguyen, Tuan Quoc Duong

10.14445/23488379/IJEEE-V3I5P130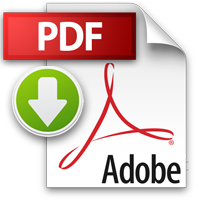 How to Cite?
Minh Xuan Tran, Hien Nhu Nguyen, Tuan Quoc Duong, "Designing adaptive current controller for two axial flux permanent magnet synchronous motors connected by one shaft," SSRG International Journal of Electrical and Electronics Engineering, vol. 3, no. 5, pp. 18-23, 2016. Crossref, https://doi.org/10.14445/23488379/IJEEE-V3I5P130
Abstract:
When choosing axial flux permanent magnet (AFPM) motor with the configuration of double stator module at two sides of in-between discshaped rotor, it can be obviously considered as two mechanical coupled motors. With the use of magnetic bearings at the two ends of the shaft, the rotor can be rotating and also have these motions: vertical translation, horizontal translation and gyroscopic effects. At that time, the difference between electric currents in the two stators will be significant. This paper introduces a design of adaptive current controller to balance out the loads onto the mentioned motors.
Keywords:
AFPM, MRAC, PID.
References:
[1]. Z. Qiao, T. Shi, Y. Wang, Y. Yan, C. Xia, and X. He, ―New sliding-mode observer for position sensorless control of permanent-magnet synchronous motor, IEEE Trans. Ind. Electron., vol. 60, no. 2, pp. 710-719, Feb. 2013.
[2]. K. Gulez, A. A. Adam, and H. Pastaci, ―A novel direct torque control algorithm for IPMSM with minimum harmonics and torque ripples, IEEE/ASME Trans. Mechatronics, vol. 12, no. 2, pp. 223–227, Apr. 2007.
[3]. Quang Dich Nguyen and Satoshi Ueno, ―Analysis and Control of Non-Salient Permanent Magnet Axial-Gap Self-Bearing Motor, IEEE Transactions on Industrial Electronics, Vol. PP, No. 99, pp. 1-8, 2010 (early access).
[4]. Quang Dich Nguyen, Nobukazu Shimai, Satoshi Ueno, ―Control of 6 Degrees of Freedom Salient Axial-Gap Self- Bearing Motor, 12th International Symposium on Magnetic Bearings, August, 2010.
[5] Quang Dich Nguyen, Satoshi Ueno, Ritsumeikan University, "Control of 6 Degrees of Freedom Salient Axial-Gap Self- Bearing Motor", ISMB-12.
[6]. Nguyen Phung Quang and Jörg-Andreas Dittrich, ―Vector Control of Three-Phase AC Machines, springer.
[7]. Vo Quang Lap, Tran Tho, ―Fundamentals of automatic electrical drives, Science and technology publish house, Hanoi, 2004.
[8]. Vu Gia Hanh, Tran Khanh Ha, Phan Tu Thu, Nguyen Van Sau, ―Electric machines―, Science and technology publish house, Hanoi. 1.
[9]. Tran Xuan Minh, Nguyen Nhu Hien, ―Synthesis of electromechanical systems", Vietnam Education Publishing House, Hanoi, 2011.
[10]. Nguyen Doan Phuoc, "Advanced control theory". Science and technology publish house, Hanoi, 2007.
[11]. Nguyen Duy Cuong, Horst Puta, ―Design of MRAS Based Control Systems for Load Sharing of Two DC Motors with a Common Stiff Shaft, ICCAIS, 2013.